2015 Gift Guide: For the Gadget Geek
The latest electronics can bring joy to people's lives, whether through reading, connecting, or staying fit At Consumer Reports, we buy and rigorously test thousands of products and services all year long so that you have an independent source by which to evaluate safety, performance, value, energy efficiency, and environmental impact. At holiday time, that will make you a shrewder shopper, resulting in smarter, cooler, more delightful, and useful choices. We've reviewed a year's worth of testing to bring you the standouts from our labs—from TVs to toasters, smartphones to slow cookers, coffeemakers to cars. The results add up to our Best Products of 2015.
Do you know someone who can't live without their smartphone or smartwatch? We know the feeling. That's why we put together a list of the best electronics products of 2015, just in time for the holidays.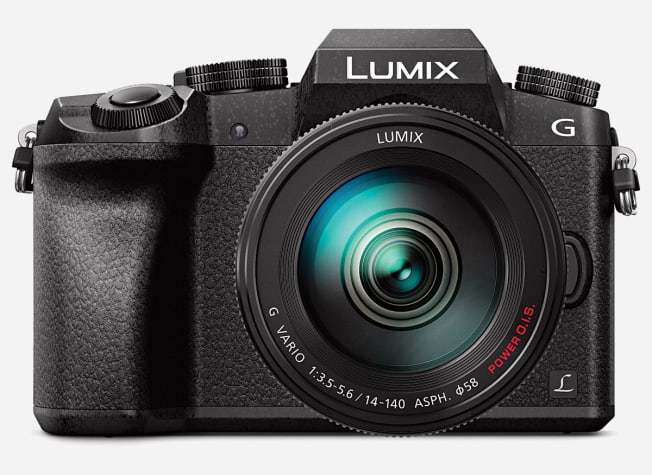 Panasonic Lumix DMC­-G7K | $800
Thanks to a mirrorless design, the Lumix DMC­-G7K squeezes the flexibility of an SLR into a compact body, but it truly stands out for its high­-quality image capture and cutting­-edge functionality. It takes very good photos and can record 4K video. It has a swiveling touch­-screen display, built­-in wireless, and an excellent image stabilizer. In our tests it rates high in low-­light performance, battery life, audio quality, and speed of operation.

Canon PowerShot N100 | $350
This compact point-­and-­shoot offers a 4x zoom lens and netted Very Good picture quality in our tests. Plus it plays nice with mobile devices, transmitting photos to phones, tablets, and computers using built-­in Wi­Fi. It can even upload directly to Facebook. The large touch-­screen display swivels to aid in composition. And a Creative Shot mode lets the user apply Instagram-­like filters to alter and crop photos.
Check our digital camera buying guide and Ratings for more information.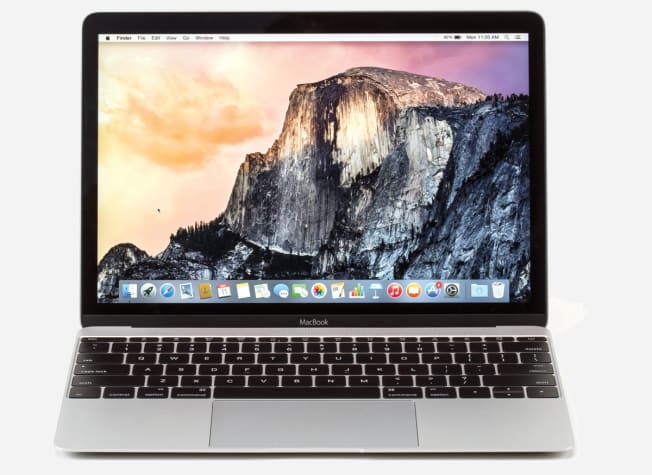 Apple MacBook MF855LL/A | $1,200
Extremely thin and lightweight, this 12-­inch laptop features a new pressure-­sensitive trackpad that lets you preview info and issue commands with the force of your touch. Outfitted with a Core M processor and a 256­-gigabyte solid-state drive, it also earns props for its 16.25-­hour battery life, an excellent 2304x1440 display, and very good performance and ergonomics.
Samsung Ativ Book 9 NP930X2K-­K01US | $1,100
Ultrathin, lightweight, and quiet, this 12­-inch laptop is an excellent performer for an on­-the-­go student or professional. The Intel Core M­5Y31 processor, solid-­state drive, and Windows 10 operating system make it one of the fastest models we've tested. And the hearty 9 1/2­hour battery life grants your giftee a solid day's worth of emails, Web browsing, music, and video editing.

Check our computer buying guide and Ratings for more information.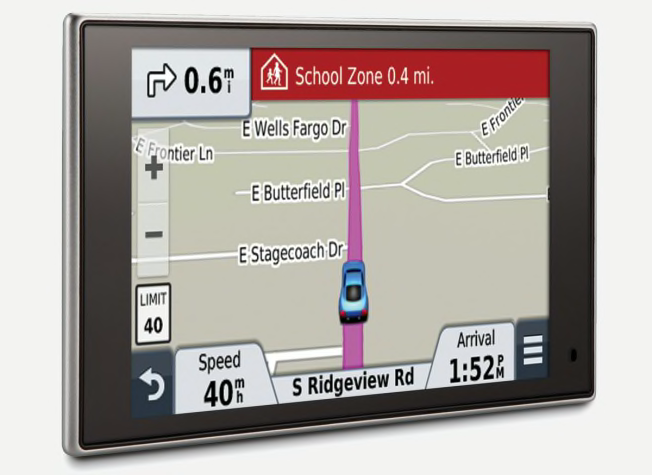 Garmin nuvi 3597LMTHD [GPS] | $330
You won't find a better co-­pilot. This Garmin tops our ratings for excellence in routing options, guidance, and ease of use. Up-­to-­the-minute traffic updates and historical data will help the family chauffeur avoid bottlenecks. The high-resolution 5-­inch glass display lets him "pinch and zoom" for a closer look at the map. And the Bluetooth hands-­free calling option pairs the device with a smartphone so that he can proudly announce the family's imminent arrival on grandma's doorstep.
Check our GPS buying guide and Ratings for more information.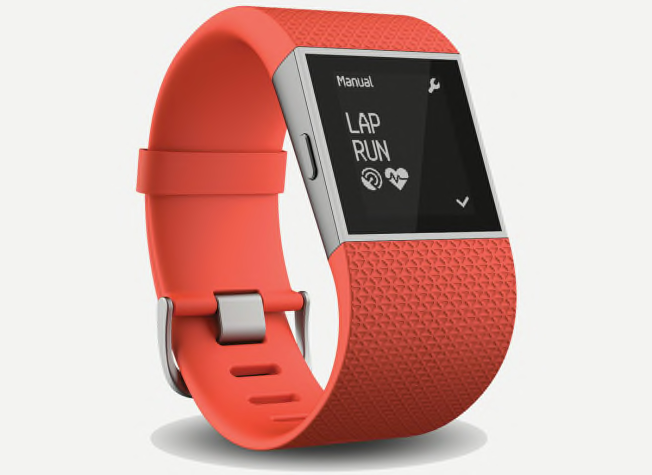 Fitbit Surge | $250
What makes this fitness tracker so appealing? In addition to monitoring your heart rate and steps, it has a built­-in GPS to track your pace, distance, and speed. Much like a smartwatch, it also notifies you about text messages and phone calls, which lets you keep your phone in a purse or backpack when you race off to do errands.

Pebble Time | $200
Many widely sold smartwatches offer fancy touch screens, advanced fitness functions, and wireless wallets—they try to do so much at once that their batteries are spent after a single day. Pebble designs for simplicity. This watch has a built-­in heart-­rate monitor and a no-­frills, energy­-efficient color screen that Pebble claims will last three to seven days on a charge. The interface is easy to operate. In short, the Time gives you the features you want at a fraction of the Apple Watch's price. Pairs with Android (4.0 or later) and Apple (iOS 8) devices. Available in black, white, or red.
Check our smartwatches buying guide and Ratings for more information
Grado Prestige SR325e | $300
These high­-quality, over­-the-­ear headphones earned our top rating for good reason: Superior sound comes from the swiveling ear cups, housed in aluminum. They have a cool retro '60s look, too. And thanks to the open­-air design, they won't keep you from hearing the doorbell when the UPS man arrives with other gifts you've ordered.
Check our headphone buying guide and Ratings for more information.

Bose SoundLink Color | $130
Whether you like Lady Gaga or Frank Sinatra, this wireless speaker makes for a great traveling companion. Compact and intuitive, it delivers good sound at a nice price, and it's easy to pair with any Bluetooth­-enabled device. For non-Bluetooth devices, it has an old-­school port for a wire. When choosing a gift, make sure you know your intended's favorite color because it comes in red, white, blue, black, or mint.
Check our wireless speakers buying guide and Ratings for more information.

Scosche SportClip 3 | $30
Music can be a mighty motivator when you're working out, but there's no need to pay top dollar for headphones if your giftee is just going to sweat all over them. These in-­ear models have a snug fit and very good sound at a bargain price. They also come with a remote and micro­phone on the cord for selecting tunes and fielding calls—but that functionality works only with Apple devices.
Check our headphone buying guide and Ratings for more information.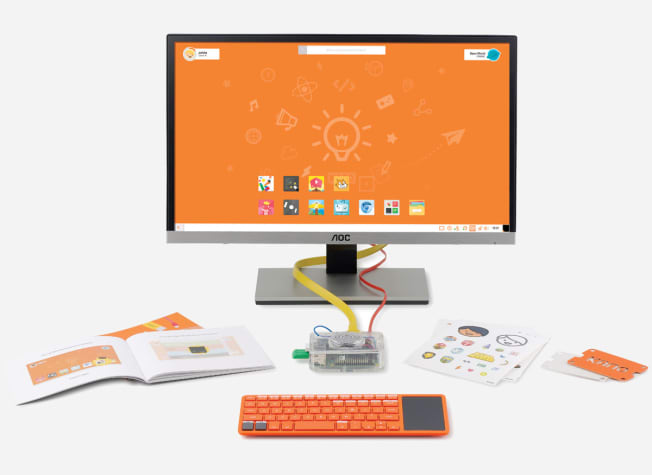 Kano Computer Kit | $150
For 6-­ to 10-­year-­olds fascinated by how things work—and DIY­-happy dads and moms—the Kano Computer Kit is a great way to learn the basics of computer science. Powered by a Raspberry Pi 2 processor, it takes roughly 20 minutes to assemble and includes Wi­-Fi and a touchpad­-enabled keyboard. The open­-source operating system invites safe exploration in a contained environment.

Toys­-to­-Life Games
In 2011, Activision merged the notion of toy and video game in a product called Skylanders, which lets kids take a figurine, place it on a portal linked to a gaming console, and watch that character spring to life on screen. It didn't take long for others to spot a hit: The new Skylanders SuperChargers now competes with Disney Infinity 3.0 and Lego Dimensions.

For the uninitiated, here's how the systems work: First you buy the game, which comes with a few characters, for your console of choice (PlayStation 3, PlayStation 4, Wii, Wii U, Xbox 360, or Xbox One). Then, as your child plays, he or she encounters parts of the game unlocked by or tailored to a specific character or accessory. And, of course, those characters and accessories cost extra. For kids, it extends the gameplay. For adults, it expands the potential spend. Here's how it all adds up.
Skylanders
SuperChargers

Disney
Infinity 3.0

Lego
Dimensions

Cost for Game
Starter Pack

$75

$60

$100

Cost of Each
Additional
Character/
Accessory Pack

$13-$35

$10-$35

$15-$30

Total Number
of Playable
Characters

More Than
300

87

25
What electronic gadget can't you live without?
Tell us about it in the comments below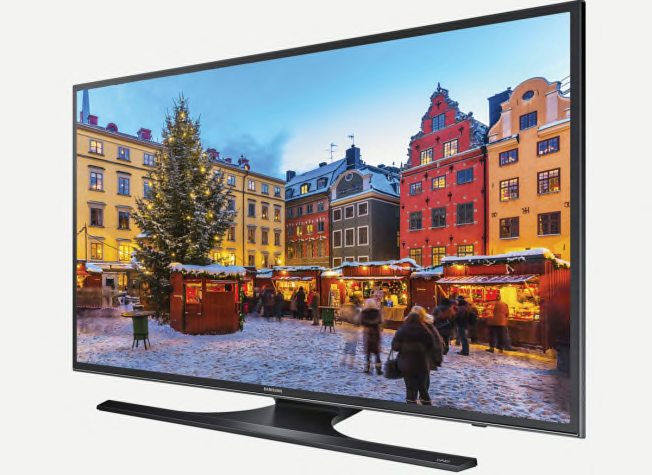 Samsung UN60JU6500 | $1,600
A big­-screen TV is a gift the whole family can enjoy. Our tests reveal that this 60-­inch ultra HD set has excellent picture quality, plus Samsung's smart TV feature for access to streaming shows and movies, apps, and even the Web itself. Its four HDMI inputs are enough to accommodate a cable box, a game console, a Blu-­ray player, and a computer. But wait—there's more: three USB ports to unleash the photos, music, and videos stored on flash drives. It's also easy to set up and navigate—especially handy if the gift arrives on a holiday morning—and compared with many other UHD TVs, it's a bargain.
Check our TVs buying guide and Ratings for more information.
Vizio E28h­-C1 | $200
This 28-­inch set is sure to please the family cook. It's compact, has good high­-definition picture quality, and—unlike other sets this size—comes with a smart TV platform: Vizio's Internet Apps Plus. That means you can quickly summon Alton Brown's eggnog recipe from the Food Network's online archives, enjoy your favorite holiday music via Pandora, or, better yet, stream "Babette's Feast" and steam broccoli at the same time.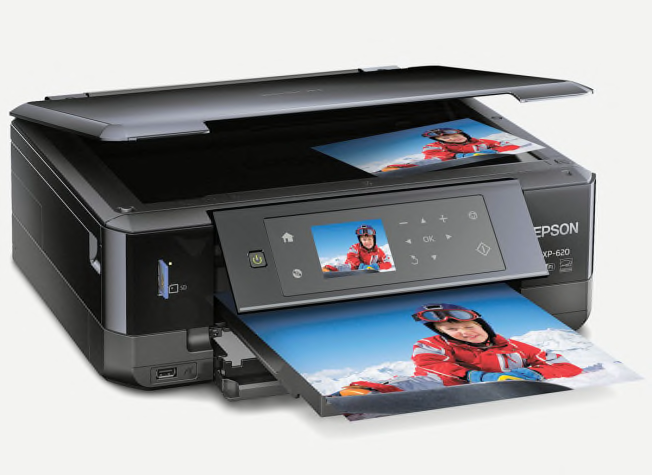 Epson Expression Premium XP­-620 | $100
If you know someone who likes printing photos without spending a lot on ink, this wireless all-­in-­one printer should fit the bill. It produces excellent quality photos, very good color graphics, and good text. It even has a separate tray for printing snapshot-­sized (4x6) photos. It also provides an auto-­duplexing feature so that you can print on both sides of the paper.
Check our printers buying guide and Ratings for more information.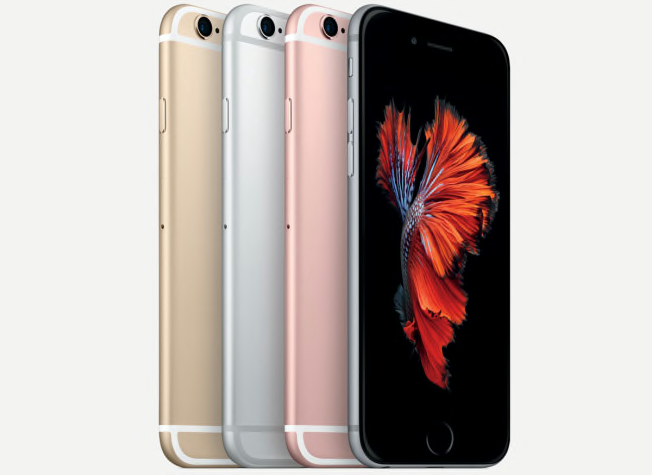 Apple iPhone 6s, From | $650
It may look just like the iPhone 6, but this model has an enticing edge over its sales-­record predecessor. The sensitive 3D Touch display lets users preview messages, peek at attachments without opening them, and take instant selfies without having to launch the photo app. In short, it makes the pointer finger more powerful than ever. As an added bonus, it ranks with the 6s Plus among the first iPhones to take 4K video.

LG G4 | $480
The 2015 model earns kudos for its excellent 5.5-inch, quad-HD display and a very good 15.9-megapixel camera that allows a user to take still photos while shooting video. Other useful features on the Android 5.1 device include a removable battery, a memory card slot, a built-in infrared blaster to control TVs and cable boxes, and the ability to split its screen between two running apps.

Check our cell phone & services buying guide and Ratings for more information.