How to Set Your Holiday Decorations to Always Turn On at Dusk
Smart plugs are easier than manual timers and cost about the same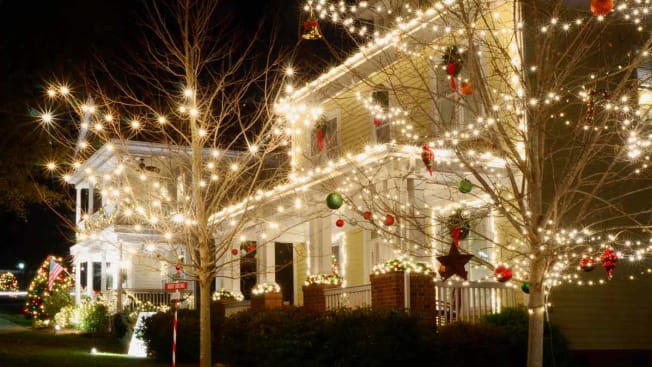 Maybe you love displaying giant inflatable snowmen, strings of colorful lights, or pre-lit Santas at this time of year. But programming timers to turn everything on and off each night? Not so much.
A smart plug can help. Plug one into an outlet, plug your lights into the device, and program them from your smartphone so they turn on at dusk and switch off at midnight (or dawn, if you want to keep the holiday cheer going all night long).
Prices range from about $15 to $80, and popular brands include GE Lighting, Leviton, Lutron, Philips Lighting, Ring, TP-Link Kasa, Wemo, and Wyze.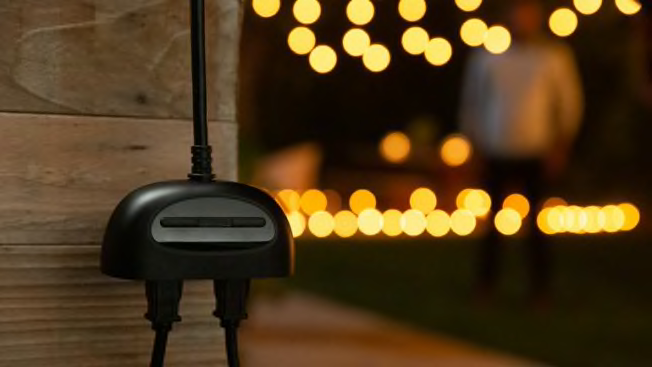 If you're using an indoor outlet in, say, a garage, any smart plug will do. Outdoor outlets require an outdoor smart plug. These tend to cost a bit more than indoor models and are becoming more widely available in stores. And if you need an extension cord, make sure it's rated for outdoor use.
If you need to power a particularly elaborate light display, consider a multi-outlet outdoor smart plug with a yard stake. These plugs typically have three to six outlets and a 6-foot power cord. They aren't as widely available, though, and are only made by a few lesser-known brands, such as Enbrighten, Feit Electric, and WiOn.
Whichever smart plug you get, make sure it has sunrise and sunset automation and uses WiFi. Models from Feit Electric, Leviton, Meross, TP-Link Kasa, and Wemo have both. If you buy a plug that doesn't use WiFi, you may have to buy an additional hub to connect it to the internet. For example, Lutron smart plugs require an $80 bridge, while Ring smart plugs require a $50 bridge (but the company sells both in a $50 bundle to get you started).
If you buy a plug that lacks sunrise and sunset automation, your only other option is to connect it to a compatible digital assistant (Amazon Alexa, Apple HomeKit/Siri, or Google Assistant) or smart home app (such as Samsung SmartThings) and use their respective sunrise/sunset automations.
Shop smart plugs: Amazon, Best Buy, Home Depot, and Walmart
Step 2: Set Up the Smart Plug
Insert the smart plug into the outlet you want to use, download its smartphone app, and set up your account. Add the plug to your account and enter your WiFi credentials so that the plug can join your WiFi network.
Keep in mind that the app might ask for your address or access to your smartphone's location, which you'll need to provide in order for the plug to look up your local sunrise and sunset times. If your plug offers two-factor authentication, be sure to enable it for added security against hackers. (For more digital security tips, see our guide to locking down smart home devices.)
Look for the Rules or Scheduling feature in the app. (It may also be called Routines, Automations, etc.) To set your holiday decorations to go on at sunset, choose sunset as the time for the plug to turn on. Then set the plug to turn off at midnight, sunrise, or another time of your choosing.
Here's to some low-maintenance holiday fun!
When you shop through retailer links on our site, we may earn affiliate commissions. 100% of the fees we collect are used to support our nonprofit mission. Learn more.