How to Get Rid of Practically Anything
Reclaim the space in your home with these tips for selling, donating, recycling, and disposing of things you no longer need or want Here's how to expand your attic, basement, bedroom, closets, counter space, garage, and/or shelving without paying a dime to a contractor. Sell, donate, recycle, or otherwise get rid of stuff that you no longer want, that others could use, and that's hijacking space in your home. But before we get to all the stuff around your home, here's advice on how to eliminate two nuisances from your everyday life.
Appliances: When you buy a large appliance, most retailers will haul away the old one. ApplianceSmart.com, Best Buy, Sears, and some utilities participate in the EPA's Responsible Appliance Disposal Program, which ensures, among other things, that chemicals are recovered and the metal, plastic, and glass are recycled. Some utilities will even pay you to dispose of an energy-wasting appliance. Find out whether your town or county government offers an appliance-recycling program or locate one on the Steel Recycling Institute's website. To donate appliances large and small in good condition, check with your local Goodwill, Habitat for Humanity ReStore, Salvation Army, Vietnam Veterans of America, or other charity. (Check our appliances page for the latest in washers and dryers, refrigerators, dishwashers, ranges, and more.)
Bicycles: The nonprofit Recycle-a-Bicycle in New York City takes used bikes to help teach kids bicycle repair and other skills. The nonprofit Pedal Revolution bike shop in San Francisco is similar and accepts bikes with no severe rust or damage. Other organizations specialize in refurbishing bikes and sending them to developing countries. For local bike shops and groups involved in this kind of work, go to www.ibike.org/environment.
Books: The growing popularity of e-readers may mean that people are becoming less attached to their old books and are looking for new homes for them.
To sell used books, check out:
• Cash4Books.net
• BlueRocketBooks.com
• Half.com, an eBay company
• Craigslist.org
• BookScouter.com (compares prices at dozens of book-buying sites to find the one that will pay the most for your books)
To donate your books, contact a local library, church, day-care center, senior center, school, homeless shelter, or nonprofit agency, or try the Vietnam Veterans of America, Goodwill, or Salvation Army. Other organizations that accept used books (typically in very good condition) include these:
• BooksForSoldiers.com (lets you send to troops once you've registered as a volunteer)
• BooksForAfrica.org
• BooksForAmerica.org
Building Supplies: Habitat for Humanity runs ReStores in the U.S. and Canada, which sell leftovers from retailers and homeowners. For other options, go to www.earth911.com and type in the item you want to donate.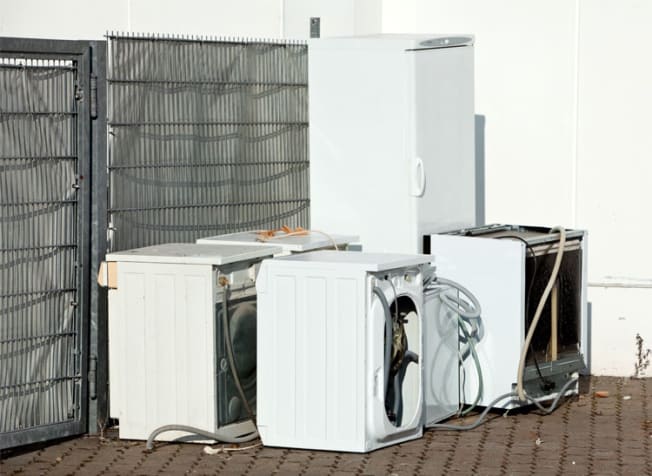 Clothing: Clothes are easy to send on to a new life to thrift shops and donation services. Some of them will make arrangements to pick up your donations at home or work. A number of outfits have arrangements to pick up the clothes as well as stores where you can take them for donation. At Goodwill (see locator.Goodwill.org for retail locations), if they can't repair the clothes for sale, they'll recycle old clothing scraps into industrial wipes (cleaning cloths) for industrial buyers. Other organizations also have thrift stores, such as the Salvation Army. Call 800-728-7825 for details.
Financial Documents: Those you can typically keep for a year or less and then shred include: Bank deposits and ATM receipts (keep until you reconcile with monthly statements); credit-card bills (unless you need to prove a charitable deduction or warranty); insurance policies (keep until your new policy comes); monthly investment statements (shred when new statements arrive); pay stubs (keep until you reconcile with your annual W-2 form); and receipts you're not using to itemize tax deductions or return merchandise. (Find out how long to keep tax records and other documents.)
Furniture: Try selling unwanted furniture on Craigslist or eBay. Early spring and back-to-school are the hot seasons, though you'll need to market skillfully. "No photo is the most common mistake," says Martin Herbst, general manager of eBay Classifieds U.S. "Bad photo is the second most common." Shoot for decent lighting and spare styling.
Charities accept furniture if it's in decent shape—no broken parts or big rips or stains. The Salvation Army and some Goodwill programs provide pickup service, usually within 48 hours, and tax receipts. Or try Freecycle.org, a members site where you can give and get goods free.
If the furniture is shot, ask your trash collector about curbside pickup. Haul it to the curb a day early and put a "free" sign on it, in case someone might want it. You can also hire services such as 1-800-Got-Junk and Bagster to haul away your old furniture.
Junk Mail: The Direct Marketing Association's Mail Preference Service lets you opt out of receiving unsolicited commercial mail and email from national companies (at least those that are registered with the service) for five years. Go to www.dmachoice.org.
Linens: Goodwill and Salvation Army thrift stores accept towels, sheets, curtains, and such. To donate well-worn towels, call your local animal shelter. Often they take them to use for pet bedding and/or for cleanup rags.
Mattresses: They are the stuff of landfill nightmares. If you're buying a new mattress, the retailer may take away the old one, but try to find out what happens to it. Some retailers dismantle the mattress and recycle its components. If not, the mattress goes to the dump. If it's in good condition, offer it to shelters for the homeless or battered women, or the Salvation Army. Otherwise, look for a local recycler online or by searching at www.earth911.com; you'll probably have to pay a fee. Hauling the mattress to the curb for regular trash pickup is a last resort, but be sure to check with your sanitation department. Some communities require mattresses to be wrapped in heavy plastic and sturdy tape to seal in any bugs. (Check our mattress buying guide and Ratings to find the bed that's right for you.)
Tools: Goodwill and Salvation Army thrift shops and similar outlets often take used tools. Check yours or go to www.earth911.com, a national clearinghouse for all types or recycling, for details in your area.
Have any tips for getting rid of stuff?
Tell us in the comments section below.
Old Electronics Equipment
Try selling on eBay; somebody somewhere might be looking for an older model or its components. At www.earth911.com you can search for local electronics recycling programs.
Manufacturers and retailers also recycle gear. Best Buy accepts computers, TVs, and more, even items not bought there. Remove your computer hard drive or the store will charge $10 to do it. Acceptable items vary somewhat by store. Office Depot charges up to $15 for old electronics. Staples offers free office electronics recycling to all customers in the U.S.
Cell Phones: Many manufacturers, retailers such as Ace Hardware, Best Buy, Home Depot, Lowe's, Office Depot, and Staples, and charities collect cell phones. Go to www.earth911.org or www.call2recycle.org and type in your ZIP code for locations near you.
Before you donate a phone, erase all identifying information, including your phone book, text messages, and calls you've made and received. To find out how, go online to your phone's manufacturer for instructions for the make and model of your phone. (Check our cell phone buying guide and Ratings for our expert advice on which features to consider and how to find the best value.)
CDs: Try to sell what you can on eBay, Craigslist, or similar sites, or trade with or give to friends. At Swap.com, trade your CDs, DVDs, or books for 50 cents or a dollar apiece plus shipping. As a last resort, recycle CDs at Best Buy. Check at www.bestbuy.com to make sure your local store accepts them.
For most meds, remove unused pills from their original container, then mix the pills with a substance that makes it less recognizable such as coffee grounds, kitty litter, or sawdust. Then place the mixture in a sealable plastic bag or other container that won't leak, and put it in the trash.
If you don't want to throw away expired medication, or if you have a dangerous medication in your home—such as the narcotic painkillers codeine, fentanyl (Duragesic and generic), hydrocodone (Vicodin and generic), meperidine (Demerol and generic), morphine, or oxycodone (Oxycontin, Percocet, and generic)—consider instead taking them back to your pharmacy. Thanks to new DEA regulations, big-box stores, pharmacies, hospitals, clinics, and long-term-care centers can take medication back any time of the year, no appointment needed. (Use these easy steps for getting rid of expired medication.)
For drugs that could pose a danger to children, such as narcotic painkillers, if you can't take the drugs back, then the FDA recommends, as a last resort, to flush those. Beware though that due to the risk of contaminating the water supply and potentially harming aquatic life, it's not an ideal solution. Better to take them back to the pharmacy when possible.
Cars and Trucks: Nonprofit groups including Goodwill Industries and Habitat for Humanity accept vehicles; many don't care whether they run or not. Because of stricter tax rules in recent years, you shouldn't expect a whopping deduction. To donate a vehicle, first check whether an organization is a charity that can receive tax-deductible contributions by perusing IRS Publication 78, an annual list of most charities. Look under "Search for Charities." (Some nonprofits such as churches are not listed.) "A Donor's Guide to Car Donations," a free download, notes what paperwork you'll need to claim a tax deduction. (In the market for a car? Check our guide for new and used car buying guides.)
Motor Oil and Gasoline: Never dump used motor oil on the ground, in the trash, or into drains or storm sewers. Pour used oil into a clean container with a secure lid and label; don't use containers that once held bleach or other chemicals. Walmart lube centers and some service stations accept used oil. You'll also find local recyclers at www.earth911.com.
Store unwanted gasoline in a childproof metal or plastic container approved by Underwriters Laboratory or another independent testing lab. Label the container. Then contact your hazardous waste collection center. To reduce the need for disposal, consider using a gasoline stabilizer, which keeps gas usable for a year or more.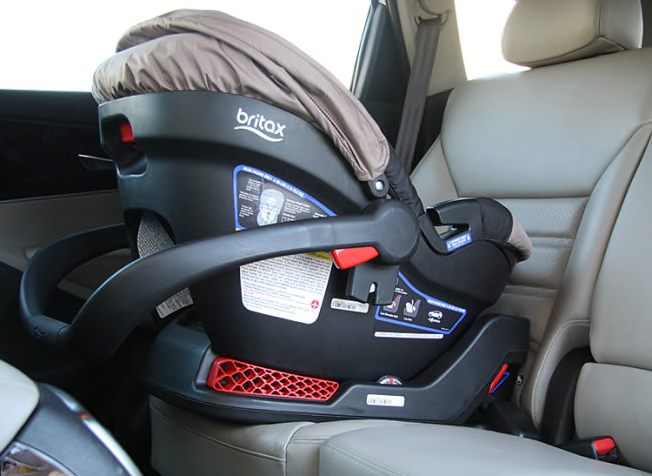 Child Car Seats: Before you sell or donate any baby gear, go to www.recalls.gov to see whether items have been recalled in recent years. Standards are tougher now than even a few years ago. For baby gear in good shape, sell it on eBay or through another outlet or donate it at a Goodwill or Salvation Army thrift shop. (If you need a new car seat, check our buying guide and Ratings of infant, convertible, booster, toddler, and all-in-one models.)
Toys: There are several charitable organizations that accept gently used toys, including Goodwill and Second Chance Toys. Also check with your local shelters and churches on the guidelines for donations.
Household Hazardous Waste
Municipalities sometimes sponsor collection days several times a year; call yours. The site at www.earth911.com can direct you to sites in your area.
CFL and LED Lightbulbs: Tossing compact fluorescent lightbulbs in the trash isn't a bright idea; the bulbs contain small amounts of mercury. Some areas require recycling, so check with your sanitation department and ask about collection programs. You can also drop off used CFLs for recycling at Home Depot, Ikea, Lowe's, and some Ace Hardware stores. The semiconductor chips and electronic circuitry in LEDs can include lead, arsenic, and gallium, but those substances aren't accessible, even if the bulb breaks. LEDs should be recycled with other electronic waste. Go to www.earth911.com to find a local program for CFLs and LEDs. (Check our lightbulb buying guide and Ratings.)
Household Batteries: It's important that you recycle rechargeable batteries, whether from a mobile phone, power drill, or any gadget, since their heavy metals are hazardous. The nonprofit Rechargeable Battery Recycling Corp.'s Call2Recycle.org program lists some 30,000 collection sites in the U.S. and Canada that take these batteries. Some sites also accept single-use alkalines and button-cell batteries. Find drop-offs in your area at www.earth911.com for. (Check our battery buying guide and Ratings.)
Paint: Paints made before 1978 might contain lead, and those made before 1991 might have mercury. If your paint doesn't contain either, ask local charities, religious organizations, or high school or college drama departments whether they can use it, or see whether your community collects paint for reuse. If there are no takers, call your municipal recycling center or household-hazardous-waste center, or find a recycler at www.earth911.com. Your municipality can also tell you about local requirements for proper disposal (such as taking the lid off latex paint and letting it dry before disposing of the can). Oil-based paints should be disposed of at a household-hazardous-waste collection facility. (Check our paint buying guide and Ratings.)
5 Things to Always Recycle
We love our planet, right? Then let's stop trashing it. On the "Consumer 101" TV show, Consumer Reports reveals the five items you should always recycle rather than toss into the trash bin.