When you shop through retailer links on our site, we may earn affiliate commissions. 100% of the fees we collect are used to support our nonprofit mission.
Learn more.
Creating a beautiful home is always goal number one among remodelers. But making the place more functional is a close second. These days, the home that works the best is the one that requires the least amount of upkeep. That's especially true among millennials, who are looking for move-in ready properties that promote "stress-free living."
Manufacturers are taking note with a slew of products and materials that lower maintenance without sacrificing style. Here are seven tips from Consumer Reports' latest tests and surveys that will help you drive the low-maintenance living trend home.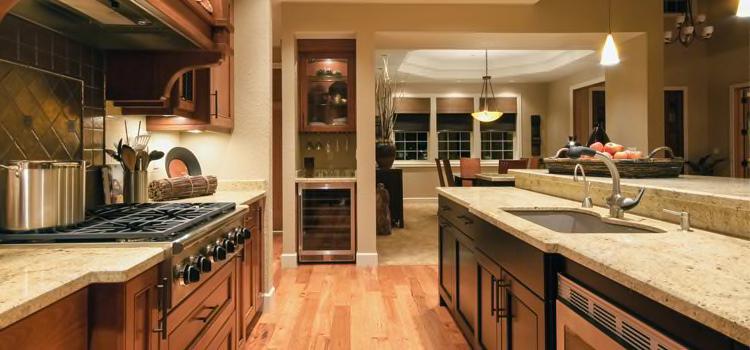 Interior Features That Count
Choose a countertop that resists stains
Natural stone, including marble and granite, makes for a beautiful countertop, but staining is an issue unless you regularly apply a protective sealant. A more low-maintenance option is quartz, an engineered material made from stone chips, resins, and pigments, that stood up stains in our tough countertop tests, as well as scratches, cuts, and high heat.

Go for the least fussy finishes
Stainless steel has dominated appliances for decades. The only knock against the material is that it can be prone to smudges and fingerprints. That's creating a lot of interest in black stainless steel, which has a darker, matte finish than traditional stainless, and fends off smudges and prints. In a recent survey by Houzz, the home design website, nearly two thirds of respondents said they would consider black stainless steel.
As for kitchen fixtures, our tests have found that faucets with a physical vapor deposition, or PVD, finish are best at resisting scratches; the protective coating comes in nickel, copper, pewter, bronze, gold, and polished brass. Undermount sinks provide easier cleanup, with stainless steel offering the best protection against stains, scratches, and impact from sharp objects.
Trade in the carpet for hard flooring
For all its softness underfoot, wall-to-wall carpet requires regular vacuuming, not to mention constant fretting over spilled wine and other would-be stains. That's driving more interest in low-maintenance hardwood flooring. Budget permitting, it's worth paying more for solid wood flooring with a factory finish. Besides adding extra protection, factory finishes are typically covered by a manufacturer's warranty, though you'll still want to put felt pads under heavy furniture to prevent scratching.
Home Buying and Selling Advice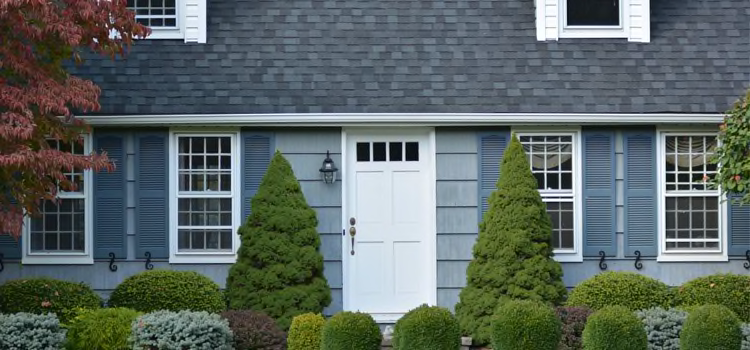 Upkeep You Can't Ignore
Maintain the mechanical systems
Your home's heating, cooling, and ventilation equipment is the engine that keeps things running. When replacing this equipment, use our survey data to find the most reliable manufacturer. For example, we have found American Standard and Trane to be among the least repair-prone manufacturer of gas furnaces.
Installing central air conditioning is another upgrade that's become more popular, since it eliminates the need to install and remove window AC units during the year. Finding a trustworthy contractor to install and service the system is essential. We recommend using a technician who is certified by a trade organization, such as North American Technician Excellence or HVAC Excellence.
Don't skimp on exterior coatings
Our tests find wide variation in the performance of paints and stains that cover wood surfaces on a home's exterior, including siding, fences, and decks. As a general rule, the economy grades of exterior paints don't weather as well as top-of-the-line products from the same brand. When it comes to stains, solid formulas typically hold up the longest, while clear stains provide the least protection. Semitransparent wood treatments are a good compromise if you want to see some of the wood grain but don't want to have to refinish every year.
Maintain the roof
There's a reason prospective buyers always ask about the condition of the roof. It's the first line of defense against water damage, ice dams, pest infestations, and other potential disasters. Be on the lookout for cracked, curled, or missing shingles, which are signs that the roof is near the end of its life. The flashing around chimneys, skylights, and roof valleys is another common failure point, so periodically have that area inspected.
Keep the plumbing lines flowing
Clogs and leaks can be enormously costly, and a good home inspector will be sure to spot them when you go to sell your home. A few simple precautions can really pay off. For example, using a toilet paper that scored well in our disintegration test will be easier on plumbing lines, especially in older homes. Similarly, some of the models in our toilet Ratings had trouble resisting drainline clogs in our simulated solid waste removal test.