It's Not Just Ring. Google, SimpliSafe, and Others Could Share Video Footage With Police Without Consent.
Federal law allows it, but there are security cameras with stronger privacy protections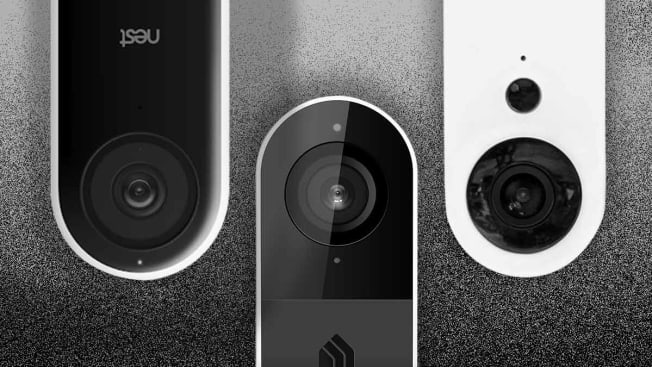 The role of video doorbells and security cameras in aiding police investigations has become a hot topic over the last few years, with privacy advocates arguing against relationships between law enforcement and companies that store residential security-camera video.
While much of the focus has been on Amazon's Ring, a subsequent review of privacy policies and terms of service at Google, SimpliSafe, Eufy, D-Link, and TP-Link reveal that all have policies for sharing camera and doorbell video footage with law enforcement without a warrant or user permission, in the event of potentially life-threatening emergencies, or to protect the safety of individuals.
Even companies without these policies (such as Arlo, ADT, and Wyze) can share video with law enforcement under an exception in the federal Electronic Communications Privacy Act (ECPA).
This federal law states that providers can disclose customer records "to a governmental entity, if the provider, in good faith, believes that an emergency involving danger of death or serious physical injury to any person requires disclosure without delay of information relating to the emergency."
Google—which has a Law Enforcement Request System for these requests—confirmed its policy with Consumer Reports, citing the legal powers granted to it under the ECPA. Eufy and SimpliSafe confirmed they have similar policies. D-Link and TP-Link did not respond to requests for comment, although their policies are spelled out on their respective websites.
CR reached out to these companies after Amazon disclosed that it shares Ring camera and doorbell footage with the police without warrants in emergency situations, and has done so 11 times so far this year.
Among the other companies with emergency request policies, Eufy told CR that it received two from law enforcement in the past year, but it couldn't comply because the footage was stored locally on the Eufy cameras, not in Eufy's cloud storage system. Google and SimpliSafe claimed they haven't used their policies to date.
"We take emergency disclosure requests very seriously, and have dedicated teams and strict policies in place that are designed to ensure that we provide information that can assist first responders in the event of an emergency while ensuring that we only disclose data that is reasonably necessary to avert an ongoing threat," a Google spokesperson said.
How You Store Your Camera Footage Matters
It's worth noting that these policies specifically apply to Google, Eufy, D-Link, TP-Link, and SimpliSafe cameras and doorbells that store footage on the manufacturers' servers.
While all Google Nest and SimpliSafe cameras and doorbells use cloud video storage, most Eufy cameras and doorbells store footage locally on the device itself using end-to-end encryption, with the company's cloud video storage being an optional service for Eufy customers. Some D-Link and TP-Link cameras can store footage locally on a microSD card, but other models from each brand require cloud video storage plans.
"With Eufy Security, our user's video footage is stored locally and privately in their homes. We do not have access to this footage," said a Eufy spokeswoman, Vicky Guo. "We do offer optional cloud storage for those that want to expand their storage capacity, but this applies to less than 2 percent of our customer base."
Guo added that "in those rare cases where we might be storing a user's footage in our optional cloud service," Eufy will share the footage with law enforcement either with user consent, a legally binding order, or in "an emergency involving imminent danger of death or serious physical injury to a person."
How to Avoid Emergency Disclosures
If you don't want home security companies giving your footage to the police under the Electronic Communications Privacy Act, you have a few options.
Arlo told CR that it doesn't share video with law enforcement in emergency situations unless there's user consent or a legally binding order. An ADT spokesperson told CR that "ADT's policy is not to share customer video with law enforcement without our customer's consent, except pursuant to a lawful order or as otherwise required by law."
A Wyze spokesperson said, "We only share if law enforcement provides a valid subpoena or warrant." While ADT and Wyze didn't explicitly state they don't provide footage in emergency situations, we couldn't find any policy to the contrary in their legal documentation.
Another option is to use security cameras and video doorbells with local video storage. That way, law enforcement has to come to you directly to ask for footage or serve a warrant. As mentioned above, most Eufy cameras and doorbells use local storage, as do Wyze cameras (though not its doorbells), Netatmo cameras and doorbells, some D-Link cameras, and some TP-Link cameras and doorbells.
Finally, if you want cloud storage but still want to have complete control over your video, you could opt for a camera or doorbell that uses Apple HomeKit Secure Video to store video in Apple iCloud.
A key feature of HomeKit Secure Video is end-to-end encryption, meaning that your video footage can be accessed only from your personal Apple devices. Neither Apple nor the camera manufacturer can access your footage, even if it wants to do so. If law enforcement wants access to your video in this instance, they will have to come to you directly.
Cameras and doorbells that support Apple HomeKit Secure Video include the Eufy Cam 2C Pro, Eufy Solo IndoorCam C24, Eve Indoor Cam, Logitech Circle View Camera, Logitech Circle View Doorbell, and Wemo Smart Video Doorbell.