When you shop through retailer links on our site, we may earn affiliate commissions. 100% of the fees we collect are used to support our nonprofit mission.
Learn more.
With the weather turning balmy it's time to think more about dehumidifiers than humidifiers. But before you stash your humidifier for the season, make sure you give it a thorough cleaning. In tests performed by Consumer Reports we found that, despite making antimicrobial claims, most humidifiers harbor bacteria in the reservoir tank and many have the potential to emit that bacteria into the air.

In fact, we feel so strongly that antimicrobial humidifier claims can be confusing to consumers that we wrote a letter to the Environmental Protection Agency asking the administrator, Gina McCarthy, to investigate a number of antimicrobial humidifier claims as potentially misleading.

"We are concerned that our test results suggest that consumers can't reliably purchase a humidifier based on many of the antimicrobial claims they see," wrote Urvashi Rangan, Ph.D., Consumer Reports' director of safety and sustainability. "We also believe that consumers may have a difficult time determining which type of claim is being made."

In our analysis, we divided the antimicrobial humidifier claims into the two basic types the EPA regulates: product claims and public health claims. In the product claims, a manufacturer claims that the humidifier itself has properties such as "ionic silver technology" or "silver clean technology" that prevent bacterial or microbial growth. Public health claims, such as "germ free mist," refer to the cleanliness of the mist emitted by the machine.

In our report, "Is Your Humidifier Putting You at Risk?" we found that after three days most, though not all, of the humidifiers we tested had increased microbial growth compared to the original levels in tap water and that almost as many had the potential to emit bacteria into the air. These findings held true regardless of whether or not the manufacturer made antimicrobial claims. In our letter to the EPA we list our results in detail, model by model.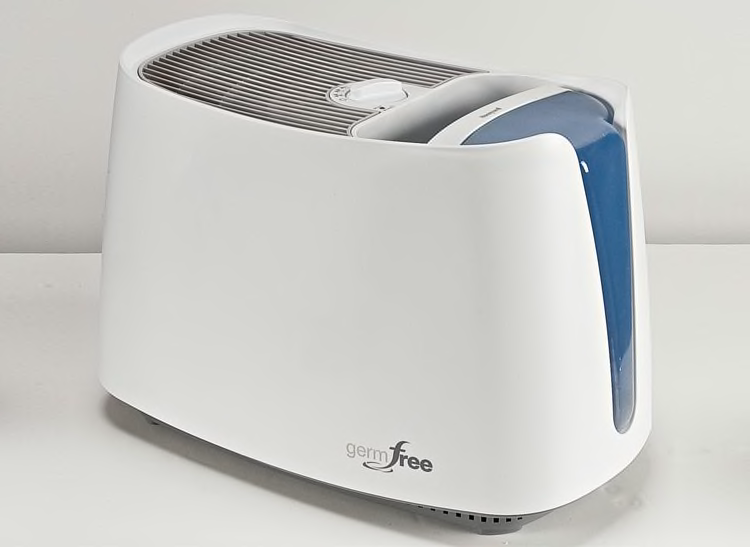 What You Can Do
When you use a humidifier, you should clean it every day whether or not the owner's manual says to. Here's a good routine to follow:
Every day. Empty, rinse, and dry the base tray or reservoir before refilling.
Every week. Remove water scaling with vinegar and disinfect the unit with a bleach solution following the manufacturer's instructions.
Before storing. Clean to remove scaling, disinfect with a bleach solution, and dry thoroughly.
After storing. Before using again, clean to remove scaling, disinfect with a bleach solution, and dry thoroughly. Don't fill it before you need to.