When you shop through retailer links on our site, we may earn affiliate commissions. 100% of the fees we collect are used to support our nonprofit mission.
Learn more.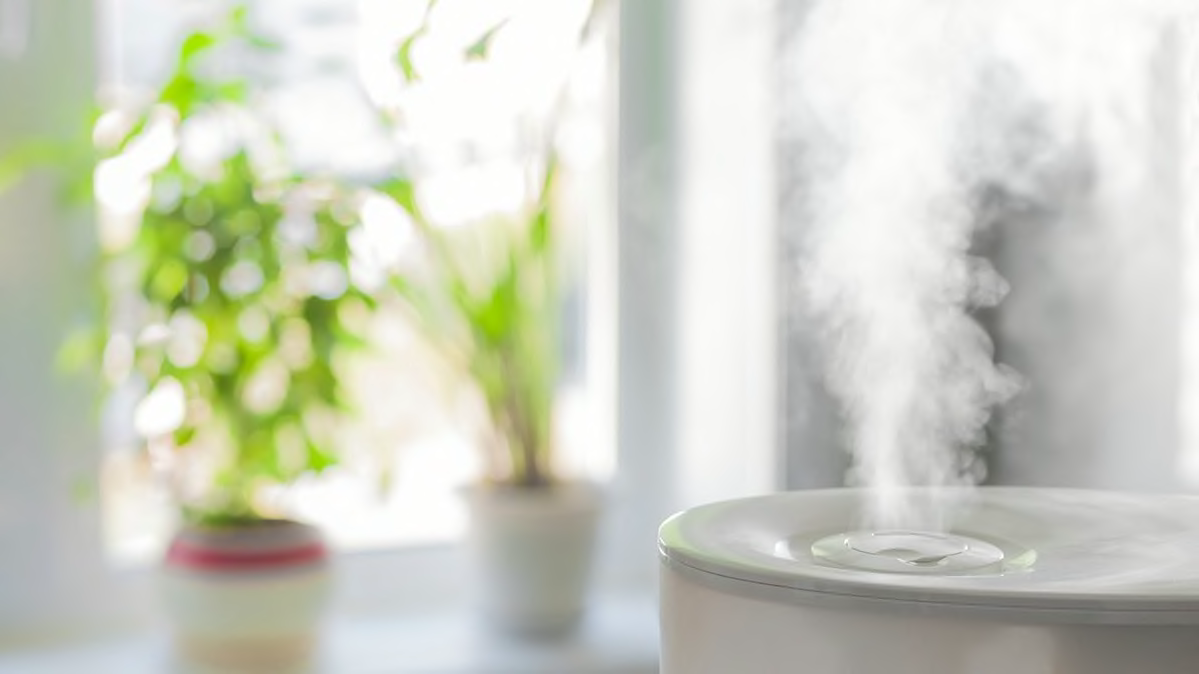 When you're shopping for a humidifier, keep in mind the size of the room you're looking to humidify. Square footage is one of the most important factors.
"You don't want to get the biggest humidifier available," says John Banta, the engineer who runs CR's humidifier tests. "Having too much moisture in the air is just as bad as having too little."
Too little moisture can make your skin feel dry and itchy, but too much can breed dust mites and mold, and trigger allergic reactions. When a room feels clammy or there's condensation on the windows, there's too much moisture.
Ideally, the humidity level in your home should be between 30 and 50 percent, according to Energy Star. In colder areas during heating season, it should range from 30 to 40 percent to prevent window condensation.
To find the right humidifier, measure your room's square footage. Manufacturers typically claim that their humidifiers are intended for a specific room size, which is why we measure a humidifier's moisture output and calculate how well it humidifies the specified area.
Then zero in on our humidifier ratings. The 40-plus humidifiers are organized by the room size they're intended for, from personal humidifiers that can humidify up to 25 square feet, all the way to consoles meant for 1,000 square feet or more. Most are cool-mist, the most widely sold kind. A few are warm-mist, also known as steam vaporizers, and a handful are dual-mist. They're capable of producing both warm and cool mist. You'll see humidifiers from 20 brands, including Air Innovations, Boneco, Crane, Dyson, Honeywell, Vicks, and Vornado.
Here's a look at five high-scoring humidifiers, from a lightweight portable to a console, and everything in between. All are cool-mist models.
For more options, and all of our test results, check our humidifier ratings, and see our humidifier buying guide for shopping advice.