2023 Genesis Electrified G80 Proves Quick, Quiet, and Luxurious
The luxury EV sedan retains almost everything that's great about the gas-powered G80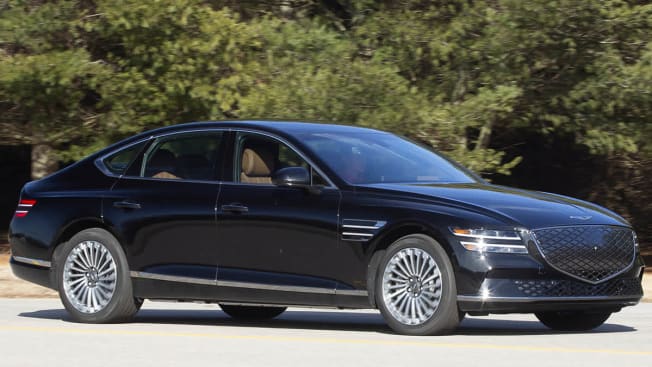 The 2023 Genesis Electrified G80 is based on an existing gasoline-powered car, unlike a vast majority of the new electric vehicles hitting the market—including Genesis' own GV60—that ride on new-from-the-ground-up dedicated EV platforms.
That type of reverse-engineering typically brings big compromises, but after spending time with an Electrified G80 (yes, the official name is ridiculous) that we rented from Genesis, we think this is one of the nicest-driving and easiest-to-live-with luxury EVs so far. 
In short, the G80 EV possesses everything that's great about the gas-powered G80: It has a comfortable ride, competent handling, and a luxurious, well-made interior. But it adds the immediate and thrilling forward thrust that comes with an EV that puts 365 horsepower to all four wheels, while eliminating powertrain noise and tailpipe emissions.
The best thing about the Genesis Electrified G80 may be that it looks and drives nearly like a "regular" car. The only real downsides are slightly reduced front and rear headroom, and a smaller trunk.
Become a member to read the full article and get access to digital ratings.
We investigate, research, and test so you can choose with confidence.