Lucid Dethrones Tesla as Electric Vehicle Range King
The new Lucid Air Dream R tops EPA ratings with a 520-mile range, but the car is already sold out When it comes to electric vehicles with really long ranges, there's a new champion. The EPA just rated a version of the all-new Air sedan from startup automaker Lucid, and says it can drive for up to 520 miles on a single charge. In total, six Lucid vehicles beat the previous record-holder, the Tesla Model S Long Range, which has a range of 405 miles.
There's only one catch: You can't buy it. The startup carmaker told CR it will begin production at its new Arizona factory this fall and plans to deliver its first cars by the end of the year. But the specific model the EPA tested—the $169,000 Lucid Air Dream R—is already fully reserved with a waitlist. "As this was always intended to be a limited launch edition, we don't plan to reopen reservations for that model," Lucid spokesperson Dave Buchko told CR. In other words, you're probably out of luck unless you've already reserved one.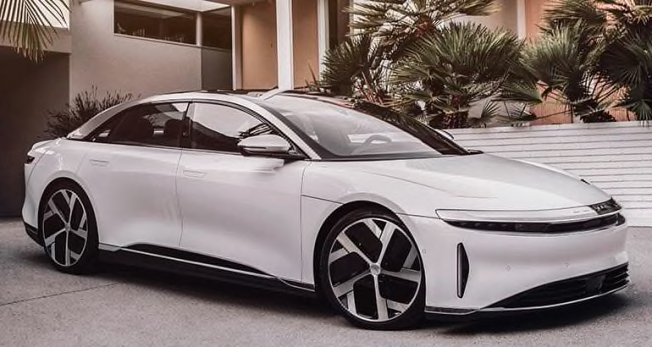 The list below includes every EPA-rated electric car with a range over 250 miles. They all have enough road-tripping range for a round trip from Chicago to Milwaukee (92 miles each way), Philadelphia to New York City (94 miles each way), or San Diego to Los Angeles (120 miles each way). They can also handle a one-way trip from Nashville to Memphis (212 miles), New York to Boston (216 miles), or Dallas to Houston (240 miles).
If you're a Consumer Reports member, you can click on the vehicle name and get exclusive access to full reviews and exclusive ratings for each of the vehicles. If you're not a CR member, click here to join. As a CR member, you also get access to our exclusive ratings and reviews for every product that we buy and test, including cars, grills, mobile phones, and flat-screen TVs.
EVs With a 400-Mile Range or More 
EVs With a 300- to 400-Mile Range
EVs With a 250- to 300-Mile Range