When you shop through retailer links on our site, we may earn affiliate commissions. 100% of the fees we collect are used to support our nonprofit mission.
Learn more.
Lucid Motors, a Silicon Valley-based upstart backed by venture capitalists, used the New York International Auto Show to display its first model, the Air, and lay out plans to make the electric car a reality for American consumers.
The Air will have a base price of $52,500 after federal tax credits, Lucid says. It claims the four-seat sedan will have better performance and more comfort than comparably priced models from BMW and Mercedes-Benz.
"The auto luxury segment has a dizzying array of sameness," said Derek Jenkins, the company's vice president of design.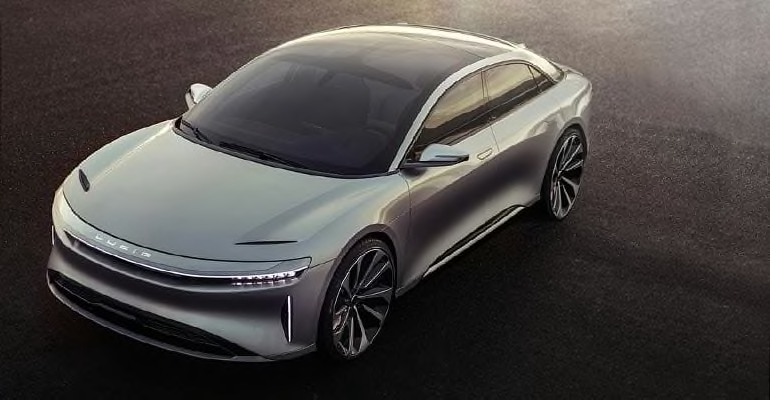 The Air features a low-slung, sleek body, with a windshield that stretches all the way over the heads of front-seat passengers. Like Tesla, Lucid spreads its battery cells along the floor of the body, opening up space in what is usually the engine compartment and the interior. The car is about the same length as a conventional midsized sedan, and yet the cabin has more space than a Mercedes S-Class. There's a model aimed at business executives with reclining rear seats—inspired by corporate jets.
Lucid began as a battery company called Atieva in 2007, based in Silicon Valley. Its founders came from companies like Tesla and Oracle. Jenkins worked at Mazda and Volkswagen before coming on board.
The company claims its batteries are more energy-dense than its competitors and possibly more reliable. The base model will offer 240 miles of range and 400 horsepower. The company expects to offer versions with up to 400 miles of range and 1,000 horsepower, along with all-wheel drive. A prototype Air, which was modified for high-speed testing, achieved top speeds of 217 mph at recent trial runs at an Ohio test track.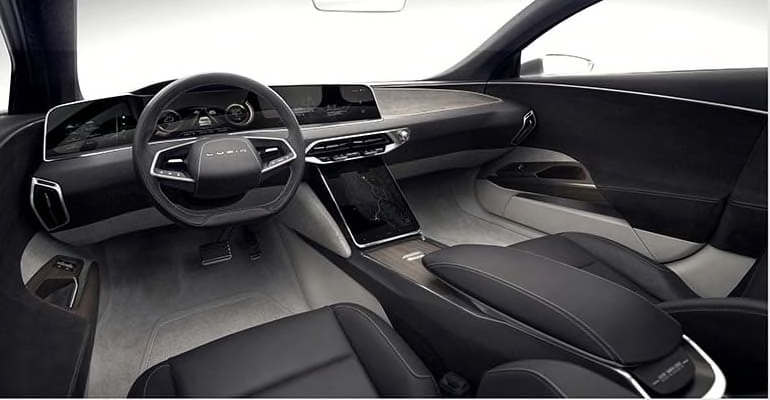 Lucid has announced plans to build a factory in Casa Grande, Arizona. Production is scheduled to begin in 2019 with a goal of producing 10,000 vehicles in the first year. By 2022, the factory will employ 2,000 people and will be capable of producing 130,000 cars a year, Lucid says.
In another move similar to Tesla, Lucid is promising the Air will have all of the cameras and sensors necessary for fully automated driving. But for now, there won't be any software for turning that feature on—the element technology experts say is by far the hardest challenge for fully self-driving cars.