When you shop through retailer links on our site, we may earn affiliate commissions. 100% of the fees we collect are used to support our nonprofit mission.
Learn more.
In less than two months, hundreds of thousands of athletes, sports fans, and tourists from across the globe will convene in Rio de Janeiro for the 2016 Summer Olympics. While excitement is running high, so, too, are concerns about the ongoing Zika outbreak.
That disease has now spread from Brazil to some 60 other countries, mostly in South America and the Caribbean. It has been linked to serious birth defects in babies and, less often, serious health problems in adults, too.
American cyclist Tejay van Garderen—as well as golfers Marc Leishman of Australia, Vijay Singh of Fiji, and Charl Schwartzel of South Africa—have opted out of this summer's games because of Zika. And Savannah Guthrie, an anchor on NBC's "Today" show, announced she will also be skipping the Games because she is pregnant.
There's still much we don't know about this virus, which can be spread not only by bites from infected mosquitoes but also sexual contact with an infected partner. Making matters even more complicated, four out of five people infected are asymptomatic. So while they may never develop health problems themselves, they can still spread the virus.
U.S. and international agencies have said that the risk for most people traveling to the games is relatively low, especially since it will be winter in Brazil—a time when there are fewer mosquitoes.
But some scientists and public health experts are more worried: 234 of them recently signed an open letter to the World Health Organization (WHO) that calls for the Games to be moved or postponed. They worry that those visitors are not only at risk of becoming sick themselves, but that they could transport the disease back to their homes, where it could spread through mosquito bites and sexual contact.
Whether you go to the 2016 Olympics is a personal choice. But there are important things to consider before you travel to Brazil or any other area where Zika is common, and some steps you should take if you do decide to go.

Think Twice If You're Pregnant or Considering Having a Child
The WHO, U.S. Centers for Disease Control and Prevention, and the European Centre for Disease Prevention and Control all say that pregnant women should not travel to Rio for the 2016 Olympics, or any country with a current Zika outbreak.
It's now clear that mothers can pass the virus onto their unborn child at any stage of pregnancy, though experts still can't say with certainty exactly what percentage of pregnant women infected with Zika will give birth to a child with microcephaly.
Arthur Caplan, Ph.D., a bioethicist at the NYU School of Medicine and one of the authors of the recent letter to the WHO, takes this recommendation one step further. He suggests that anyone who has recently tried to get pregnant or is thinking of having a baby within a year after the Games should not go.
Consider What Could Happen When You Return Home
While most people are concerned about catching the disease themselves while at the Games, Caplan worries that tourists could bring the virus back home, either from a hitchhiking mosquito or by spreading infection through sexual contact or a mosquito bite.
The WHO and CDC say that there is already lots of travel back and forth from Brazil, as well as other Zika-affected countries, and the 2016 Olympics won't add much additional spread of the virus.
But Caplan and his fellow letter writers say that is shortsighted. They point out that not only will there be many more travelers than normal, but they will be coming from countries all over the globe. That could pose particular risks to countries—including the U.S. and many parts of Europe and Africa—that don't yet have any homegrown Zika cases, but do have mosquitoes capable of spreading the disease.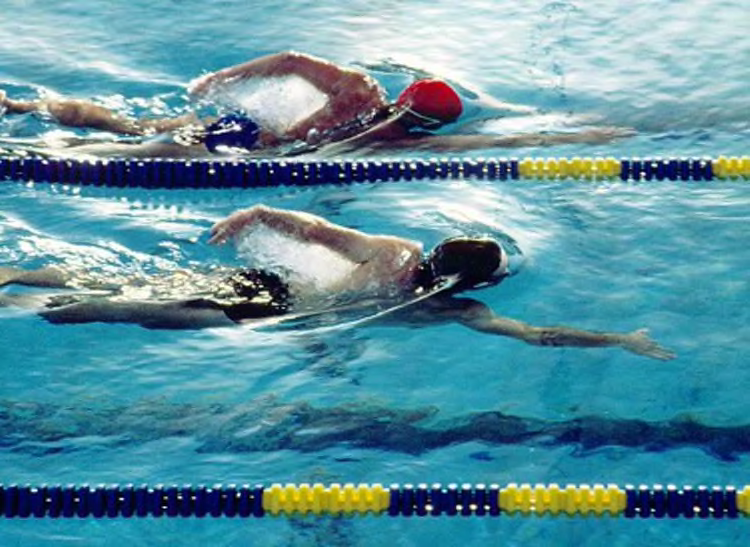 What to Do If You Decide to Go
Protect yourself from mosquitoes. The Aedes mosquito, which is primarily responsible for transmitting Zika, is hard to control because it's resilient and can lay eggs under a wide variety of conditions. They are also aggressive, day-time biters.
To protect yourself in Rio or any Zika-prone area, make sure that you wear bug repellent (for the most effective repellents against Zika, check out our guide). You should also remain indoors as much as possible, and stay in a place that has air conditioning or screens.
Dress properly, too: Wear long-sleeve clothes and pants. Light-colored clothing is best, since mosquitoes tend to be attracted to dark clothes. (Read our reviews of clothing designed to prevent mosquito bites.)
Upon return to the U.S., be sure to take those same steps to avoid mosquito bites for three weeks so you don't spread the Zika virus to other mosquitoes that then could infect other people.
Practice safe sex while traveling, and when you return. The best way to protect yourself is to abstain while in any Zika-prone location, according to the WHO. Or, at the very least, practice safe sex by wearing condoms or insisting that your partner does.
Take those same precautions for at least eight weeks after your return home, too (a figure they recently revised from their previous recommendation of four weeks). The CDC adds that men with symptoms or a Zika diagnosis should use condoms for at least six months after they return from traveling to a Zika-prone area.
In addition, pregnant women should abstain or practice safe sex with partners who have recently returned from Zika-affected areas for the duration of their pregnancy.
If you are thinking of having a child, delay your pregnancy. The CDC recommends that women returning from the Olympics should wait at least eight weeks after their trip before trying to get pregnant, even if they don't have symptoms. If they do have symptoms, they shouldn't try to get pregnant until at least eight weeks after their symptoms appeared. Men with Zika symptoms should not attempt conception until at least six months after their symptoms began.
Be smart about where you're staying. Lee Igel, Ph.D., clinical associate professor at the NYU Tisch Institute and a co-author on the open letter to the WHO, says that while it may be tempting to get an authentic experience by staying in a Brazilian "favela"—a densely-populated and affordable shantytown—the security risks and poor sanitation outweigh the benefits. "There is less attention to controlled spraying for mosquitoes in the favelas than in more affluent areas," Igel says. "And the Zika infection rates track along with that."
Be cautious when traveling within Brazil. "We think of the Olympics as being in Rio, but some events take place in other parts of the country," Caplan says. Make sure you scope out the risk of mosquitoes in areas that you're traveling to. Consult the CDC website for the most up to date regions of active transmission.
Do not donate blood after you return. Zika is most commonly spread through the blood of an infected person. The U.S. Food and Drug Administration said in February that those who have recently traveled to areas with active transmission shouldn't donate blood for at least four weeks after their return. Caplan urges people to wait a year, at least until more is known about this risk.