Smarter: How to Not Get Eaten Alive by Mosquitoes This week I'm sharing tips on how to keep mosquitoes away so that your arms and legs don't become an all-you-can-eat buffet for those tiny biters. Also in this issue: You may be adding too much detergent to your laundry, and should you squeeze toothpaste on a pimple?
THE BIG STORY:
'Good Night, Sleep Tight, Don't Let the Mosquitoes Bite'
There's much I loved about growing up in Taiwan. The constant companionship of mosquitoes is not one of them.
Companionship is putting it mildly. A daily cat-and-mouse game is more apt when describing my relationship with mosquitoes. There were times when I managed to outwit my opponents and emerge unscathed, and also times when, despite my best defenses, those crafty little bloodsuckers got the best of me.
There are many strategies I've tried over the years to avoid getting bitten. Here are the methods that work (and the ones to avoid), according to CR's experts and my personal experience.
Outside of applying insect repellent, getting rid of the mosquito habitats in your yard is one of the best ways to prevent bites, Catherine says.
You should make sure you eliminate their preferred breeding ground—standing water—by keeping your gutters clean and getting rid of standing water from swimming pool covers, birdbaths, and wheelbarrows. It's also important to clear away ivy and dead leaves.
And if you're seeking some extra protection for your deck and patio, an oscillating pedestal fan was more effective on cutting down mosquito landings than a citronella candle and battery-powered diffuser that propelled geraniol, according to a 2015 CR experiment.
If you're looking to buy a dash cam, here are five features to look out for.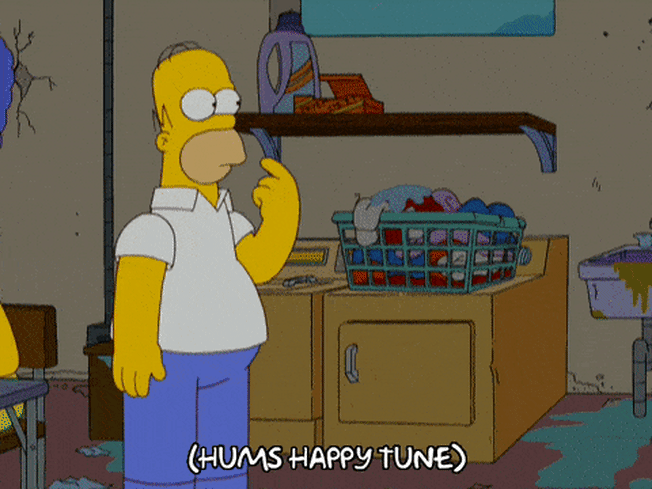 Much like Homer, I've been doing laundry wrong my whole life. More specifically, I've been using way too much detergent.
"People tend to overdose detergent," says test engineer Rico de Paz, who led CR's laundry detergent testing for four years until he retired last month. Most laundry detergents are concentrated nowadays, so using too much is environmentally irresponsible because the extra detergent is being dispersed into water systems.
How much detergent should we be using? The recommended amount is typically 1½ ounces, the size of a full shot glass, for a normal load, and twice as much for very soiled clothes or larger loads.
Here's something disturbing I recently found out: Video doorbell cameras do an uncomfortably good job at picking up audio. In less windy conditions, the Ring doorbell camera CR tested can pick up clear recordings 20 feet away, and the Arlo security camera captures audio as far as 30 feet away.
🔊 How does that distance translate in real life? Well, that can cover a good stretch of the sidewalk in front of a house. And if you live in an apartment, your conversation could be recorded by your neighbor's video camera the second you step out of your door. So kinda creepy, if you ask me.
It also feels like an invasion of privacy when you consider that your private conversations, such as a discussion with your partner on weekend plans, might be listened to by your neighbors. Those recordings can also be accessed by strangers if they are shared with other users on Ring's Neighbors app or with the police.
🤔 What can you do? Most video doorbells start recording audio when the motion detector inside is activated.Some can also be activated by a loud noise.You can angle the camera so that it's capturing less of your neighbors' homes or the street in front of you to allow them more privacy, or you can set the motion sensor to detect movement in certain areas of the camera's field of view (and exclude your sidewalk). You can also choose to opt out of audio recording when your camera is motion-activated in the doorbell's settings.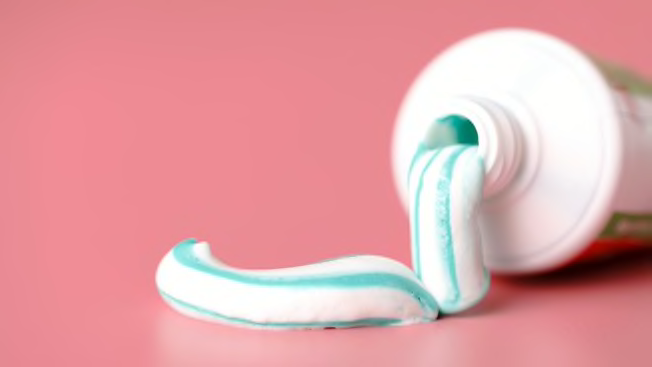 On social media, we polled users on which insect bite they hate the most. Tick bites won on Twitter, and mosquito bites (my personal least favorite) came in second. On Instagram, mosquito bites were in the majority with 58 percent of the votes, while tick bites followed with 33 percent. (But let's be honest: Both really deserve our ire equally.)
If you're bitten by a mosquito, you can try a cool compress and an over-the-counter steroid cream to ease the itching. Applying calamine lotion or dabbing undiluted white vinegar on the bite could also help.
If you find a tick bite, use tweezers to remove the tick and make sure you get the entire body and head. And if you notice any signs of a tick-borne illness, such as chills, fever, fatigue, headaches, muscle or joint pain, or a rash (which are common symptoms of Lyme disease), make sure to seek medical help right away.
"'Cause baby, now we got bad blood."