When you shop through retailer links on our site, we may earn affiliate commissions. 100% of the fees we collect are used to support our nonprofit mission.
Learn more.
The Centers for Disease Control and Prevention has advised pregnant women to avoid travel to Wynwood, a Zika-affected neighborhood just north of downtown Miami. The new guidance comes on the heels of an alarming discovery made over the weekend by health officials: Mosquito control measures are failing in Florida, and Zika is spreading via local mosquitoes.
The total number of known locally acquired cases rose to 14, from just 4 on Friday; all of those cases are believed to have originated in the same square-mile radius. The real number of local cases is likely much higher because many infected people never exhibit symptoms, or get tested.
"Aggressive mosquito control measures have not worked as well as we hoped," said CDC director Tom Frieden, M.D., in a press conference today. Frieden says the CDC is reviewing surveillance data daily, and will update the area of caution as new information comes in.
The agency suspects that insecticide resistance is a significant part of the problem, but also says that the Aedes aegypti mosquito, which carries the Zika virus, may be making use of "cryptic breeding places" that are difficult to access and clean up. Despite daily spraying of insecticides (pyrethroid chemicals including and similar to permethrin), Florida health officials are still seeing new mosquito larvae and thriving populations of Aedes in the same area that the new local infections have emerged. So far officials have not caught any Zika-infected mosquitoes, but they wouldn't necessarily expect to. "That's like looking for a needle in a haystack," Frieden said. "Unfortunately, the most reliable way to measure local transmission is through human cases."
The CDC is sending several additional members of its emergency response team to Florida, to help with the Zika outbreak and resistance testing. It will take a week or longer to determine which pesticides are still effective and which may have been rendered useless by mosquito resistance.
In the meantime, Frieden says, pregnant women should avoid travel to Miami's Wynwood neighborhood. Women and men who live in the area, or have traveled there after June 15th, should use condoms or other protective barriers with any pregnant sex partner, or they should abstain from sex during pregnancy. Pregnant women who live in Wynwood, or have traveled to the area after June 15th, should be tested for Zika in both the first and second trimester of pregnancy.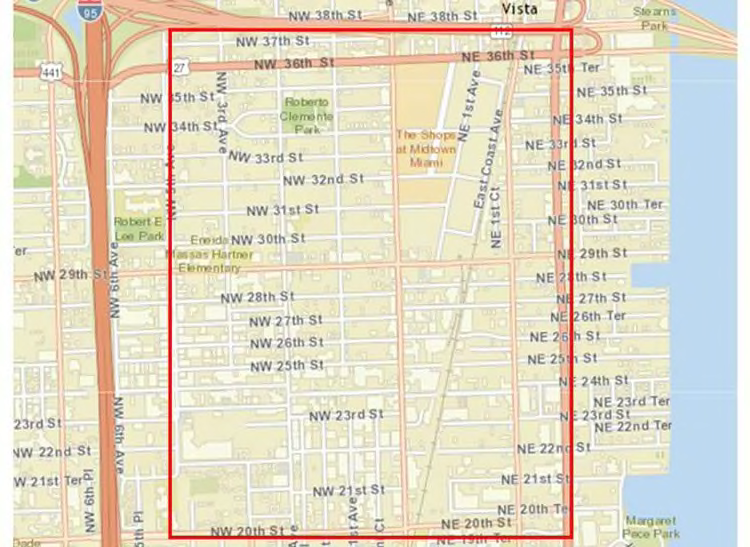 Historic Warning
The guidance marks the first time in recent memory (possibly ever) that a government agency has advised U.S. citizens to avoid travel to a part of the continental U.S.—a move warranted by the unique risks Zika infection poses to pregnant women. One child born with microcephaly is not only devastating for families, Frieden said, but can cost upwards of $10 million to care for across his or her lifetime.
The CDC has asked for $1.9 billion from Congress to invest in Zika prevention and control efforts: better mosquito tracking and control, better diagnostics, and ultimately better preventative medicine in the form of vaccines. So far that money has not been forthcoming.
Experts still don't expect widespread transmission of Zika in the U.S. But they do expect the current Florida outbreak and others like it that may crop up in nearby Gulf-coast states to persist for many months.
"This is a really tough mosquito to control," Frieden said, pointing out that a recent outbreak of dengue (which is carried by the same mosquito as Zika) lasted more than a year, despite intensive control efforts. "That's really a demonstration of how intensive this might be," he said.
Zika is likely to be most prevalent, and Zika outbreaks most prolonged, in places where humans are crowded together, Aedes populations are high, and bug sprays, air-conditioners, and window and door screens are not well-utilized.
One bright spot is that so far, while Culex mosquitoes (which carry West Nile Virus) may be able to carry the Zika virus, they don't seem capable of passing it to humans. Unlike West Nile, Zika has no animal reservoir; mosquitoes must be infected and re-infected by humans in order to keep passing the virus around.
One of the challenges of containing the Zika virus has been that most people—four out of five of those infected—are asymptomatic, and so never get tested. "I know that's not comforting," Frieden says. "But that's the way it works." It's urgent, he said, that everyone traveling to a Zika-prone region use mosquito repellent for at least three weeks after they return to block further spread of the disease, even if they feel perfectly fine.

Additional Recommendations
Men and women who live in or have traveled to the affected region should take several precautions:
• Use EPA-approved insect repellents. Pregnant women and their partners living in and around the affected region should wear repellent. Anyone returning from a Zika-prone region should also wear repellent for at least three weeks.
• Wait to get pregnant. Women and men who have traveled to this area after June 15th should wait at least eight weeks to get pregnant. Anyone who has tested positive for Zika, should wait at least six months to get pregnant.
• Talk to your doctor. If you live in or around Wynwood and are pregnant or hoping to conceive, talk to your doctor and get tested for Zika.
• Don't donate blood if you live in or are traveling to Miami-Dade and Broward counties, according to the Food and Drug Administration.