When you shop through retailer links on our site, we may earn affiliate commissions. 100% of the fees we collect are used to support our nonprofit mission.
Learn more.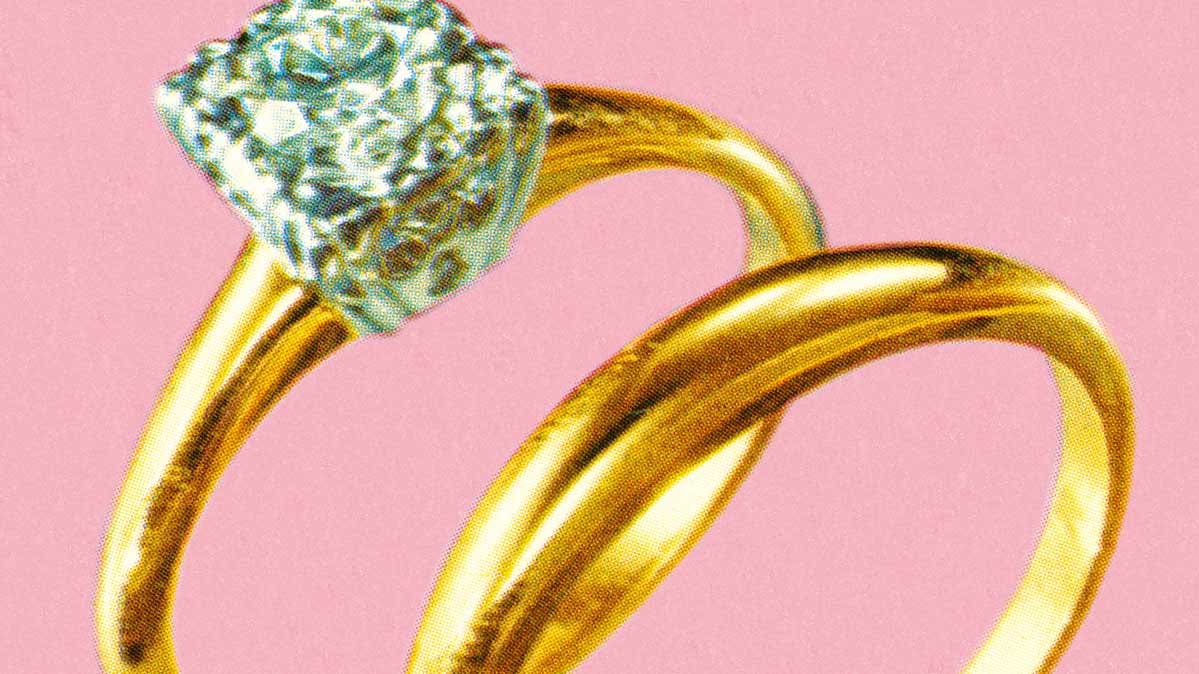 Rain, some say, can be good luck on your wedding day. But blizzards, sudden injury, or illness, can ruin the happy day. While you may not be able to prevent the unexpected, you can protect a portion of your investment by planning ahead.
If you're thinking about buying wedding insurance—also called special event insurance—you should know that it has two parts. Cancellation or postponement coverage is one. If extreme weather forces cancellation, for example, this coverage will reimburse you for deposits or even the entire cost of a service or rental of a venue. It also can help pay for the costs incurred to reschedule the celebration.
The other part—liability coverage—indemnifies you if someone is injured during the wedding, or if there is property damage. You can buy either type of wedding insurance coverage, or both types.
Whether your claim of extreme weather will be honored is a little less clear. If the wedding is canceled due to weather that has been deemed a state of emergency, the insurance will typically be honored, according to Ed Charlebois, vice president of personal insurance at Travelers Insurance in Hartford, Conn.
But if it's canceled due to a severe storm that is localized rather than statewide, the insurance company will have to make a decision. "Our view is determined partly by whether it was a situation that the customer had control over," says Charlebois.
In 2017, Travelers received a record number of wedding insurance claims attributed to weather—22 percent—due to the very active and severe hurricane season, a spokesperson said.
Not everyone, though, thinks buying wedding insurance is a good idea. Robert Hunter, an insurance expert with the not-for-profit Consumer Federation of America in Washington, D.C., for instance, says he isn't a fan of wedding insurance and other kinds of specialty coverage he calls "oddball" insurance.
"It's always a bad economic deal—full of exclusions, limitations, and tricky coverage language," he says, "and it costs too much for that limited coverage."
Consumer Reports doesn't typically favor specialty insurance, either, especially when it covers limited instances for a very short period.
Before buying wedding insurance, check the coverage you already have. If you have homeowners or renters insurance, for example, these policies will reimburse you if wedding gifts are stolen or lost from your home or car. They also cover injuries to guests. Umbrella coverage, purchased on top of a homeowner policy, increases liability coverage for a small premium.

If you plan on holding a wedding at home, consider buying or increasing your policy's umbrella coverage.
If wedding gifts are stolen or accidentally damaged, credit cards might reimburse cardholders. Basic American Express coverage, for example, protects items for up to 90 days from purchase, at $1,000 per occurrence, up to $50,000 per account, per year. Premium Amex cards offer more coverage.
If you still want to purchase insurance, you'll have a choice of a few carriers, including Markel, ProtectMyWedding (underwritten by Travelers), Event Helper (Progressive), WedSure (Fireman's Fund), and WedSafe (Nationwide).
With ProtectMyWedding, for example, you'll pay $255 for a policy that covers $25,000 of cancellation and postponement costs for the entire weekend, including a next-day brunch. At WedSafe it will cost $235 but doesn't cover a brunch. With both products, liability coverage costs extra.
Be sure to read the fine print for exceptions. You can learn more about insurance for weddings and other special events at the website of the industry-sponsored Insurance Information Institute.