Kitchen Gift Ideas for $50 & Under
Top-scoring toasters, coffee makers, waffle irons, and more from CR's tests
When you shop through retailer links on our site, we may earn affiliate commissions. 100% of the fees we collect are used to support our nonprofit mission. Learn more.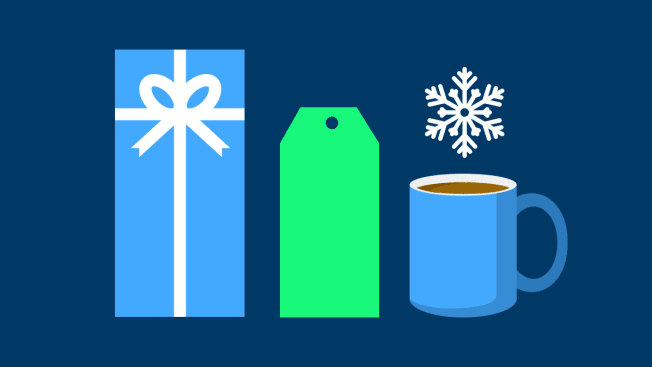 Whether it's for the home chef in your life or the one whose kitchen could use a few culinary updates, there's no need for you to splurge on pricey gadgets just to make an impact.
Consumer Reports has some great gift ideas, including a top-scoring toaster, chef's knife, and waffle iron that will raise any cook's game in the kitchen—for less than $50 a pop.
Go to Consumer Reports' Holiday Gift Guide for updates on deals, expert product reviews, insider tips on shopping, and much more.
Gone are the days of diluting coffee with ice or resorting to a lukewarm blend by spiking it with cold milk. The Primula Burke Cold Brew Coffee Maker is among the top models in our tests, receiving an Excellent rating for convenience. It's lightweight and comes with a glass carafe, and most of its parts are dishwasher-safe, making it simple to clean. Even though it takes 24 hours to brew, you may find that the results are worth the wait.
For more options: Best Cold-Brew Coffee Makers
An extraordinary value, this inexpensive drip coffee maker beat dozens of pricier models in CR's battery of tests. Brew performance rates Excellent, and it can be programmed to have piping fresh coffee waiting in the morning.

For more options: Best Drip Coffee Makers
This AmazonBasics kettle is made of stainless steel and is one of the least-expensive in our tests. It's small, though, holding just 4 cups of water—the least of the kettles we've tested. It's among the fastest to bring our testing standard of 4 cups of water to a boil, clocking in at just under 4 minutes and earning a Very Good rating in our time-to-boil tests. This kettle is hard to clean, however. The warranty lasts one year.
For more options: Best Electric Kettles
Lodge has been making cast-iron frying pans in its Tennessee foundry since 1896. This 12-inch Lodge is top-notch at browning scallops and earns an Excellent rating for searing a steak. Baking is only so-so, though. Heating evenness is also mediocre. It weighs 7.8 pounds, which is about average in this category.

For more options: Best Cast-Iron Frying Pans
Chef's Knives
Henckels Premio 8" Chef's Knife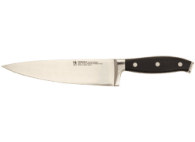 Henckels has been making knives in Germany for nearly 300 years, and its expertise in design is on full display with this knife. The Permio's handle is contoured with no sharp edges, resulting in a knife that's extremely comfortable to hold. It also excels at force transmission from handle to blade, which means you don't need to exert as much effort when cutting.
For more: How to Shop for a Chef's Knife
Is it a frying pan or an action hero? Joking, of course, but The Rock by Starfrit is a star in our cooking evenness test, earning an Excellent rating. That means pancakes come out evenly browned every time. It's almost as good in our food-release test, so you can fry eggs one after another and they'll easily slide out of the pan. The handle stays cool to the touch but isn't as sturdy as some in our tests. And this pan held up well in our durability test, so it should last longer than some other low-priced pans.
For more options: Best Nonstick Frying Pans for $40 or less
Okay, you have to appreciate the pun in the name of the Great Jones Holy Sheet pan. But does it live up to its name? Yes. The Great Jones earns a Very Good rating in cooking evenness, and it heats up quickly, so our chicken dinner was ready in no time. It's fair to middling on our durability test, but it cleans up nicely. The Holy Sheet Pan is only available on the Great Jones website.
Despite the name, the Instant Zest 8-cup is actually a 4-cup rice cooker. (The "8-cup" refers to cooked rice; most rice cookers go by dry measurements.) Like most of the rice cookers in our ratings, this one scores a Very Good for cooking rice. A taster on our trained panel said the brown rice made in the Zest had a good texture and a nice bite. But several tasters found that while the white rice was cooked through, it often came out a little sticky.
For more options: Best Rice Cookers
The Cuisinart Mini Prep Plus DLC-2A is a 3-cup chopper that combines great value with solid performance. In our tests, it was particularly adept at chopping almonds and onions and grating Parmesan cheese, though other choppers were better at puréeing. This model is ideal if you have limited counter space.
For more options: Best Food Processors and Choppers
The Hamilton Beach 2-slice toaster excels in overall performance in our tests. Easy to use and with clear controls, this model earns an Excellent rating when it comes to full-batch toasting. A bagel and defrost setting are among a few of the dial and push-button controls featured.

For more options: Best Toasters
The Chefman is the only waffle maker we've tested to snag a CR Best Buy designation. For far less money than most of the competition, this machine churns out evenly browned round waffles. It garners a Very Good rating for its color-range settings, meaning there's a remarkable difference between waffles made on the darkest setting (brown and crispy) and lightest (light and fluffy). It has an indicator light to let you know when the waffles are ready, the option to store it vertically to save space, and a batter cup for precise portioning. But the handle and latch get uncomfortably warm during cooking, despite the "cool touch" claims, so you may want to use an oven mitt when opening and closing the lid.
For more options: Best Waffle Makers
Cuisinart's well-priced five-speed hand mixer had no trouble powering through stiff cookie dough in our tests, and it's very quick at whipping heavy cream. We also like the mixer's wire beaters, which are easier to clean than the traditional center-post variety. But this mixer is louder than other models in CR's tests. Still, hand mixers are used in such short bursts that the noise may not bother the home cook using it.

For more options, check our mixer buying guide and ratings.