When you shop through retailer links on our site, we may earn affiliate commissions. 100% of the fees we collect are used to support our nonprofit mission.
Learn more.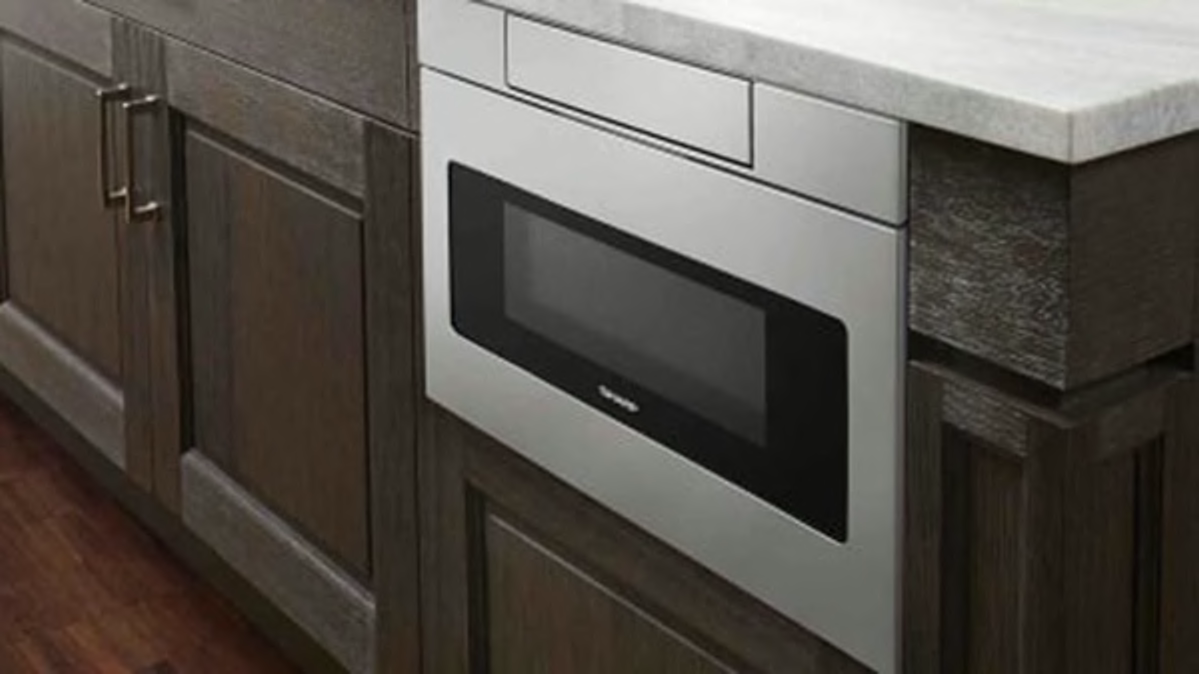 In high-end kitchens, big, bold appliances—such as a pro-style range or an extra-wide built-in refrigerator—command attention. But there's another option, tucked away, neatly integrated into the cabinetry: appliance drawers.
These 24- to 30-inch-wide drawers pull out to reveal a microwave, warming drawer, refrigerator, or dishwasher. They're often installed in an island, completely out of the sightline.
"People buy them because they offer a sleeker, cleaner look for the kitchen," says Mark Allwood, a senior market analyst at Consumer Reports.
But looks aren't everything. Consumer Reports has tested appliance drawers over the years, and they're not among the best appliances we tested. "For some people, who may care more about the overall design of the kitchen, they're good enough," says Allwood.
That's a big compromise when you consider the price. A pair of stainless refrigerator drawers, for example, can run up to $4,000. The premium price helps to explain why appliance drawers aren't huge sellers, but we buy and test them from time to time to check performance and features.
Here's a quick look at the two dishwasher and two microwave drawers currently in our ratings.
Dishwasher Drawers
Fisher & Paykel is the only manufacturer making dishwasher drawers at this time. So if it's a drawer you're after, you can't shop around. But know that Fisher & Paykel drawers earn a Poor rating for predicted reliability—the likelihood that the dishwasher will stop working properly or break within the first five years—according to our survey of 74,880 CR members who bought a new dishwasher between 2007 and 2017. As such, we cannot recommend them at this time.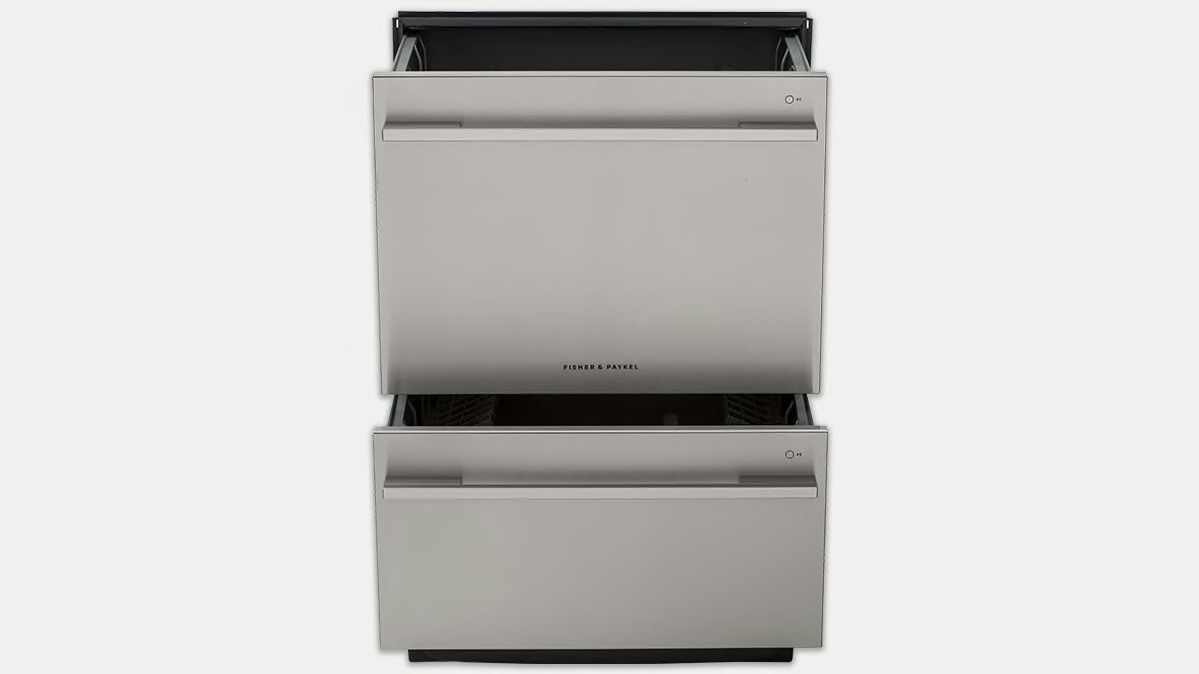 Fisher & Paykel DD24DDFTX9N
Price: $1,550
CR's take: The Fisher & Paykel DD24DDFTX9N features two drawers, with the bigger one stacked on top. They fit in a 24-inch-wide opening, just like a conventional dishwasher. Use one drawer, or both at the same time—you can even run different cycles. Our tests found that both drawers deliver impressive washing, earning a Very Good rating in that test. "The only problem is each takes 3 hours using the normal wash cycle," says Larry Ciufo, who runs CR's dishwasher tests. "That's among the longest cycle times in our ratings." In large part that's because each drawer uses only 2½ gallons of water, Ciufo says, so the drawer needs more time to get the job done. For comparison, a new conventional dishwasher uses 4 to 6 gallons of water, and wash times typically run 95 to 160 minutes.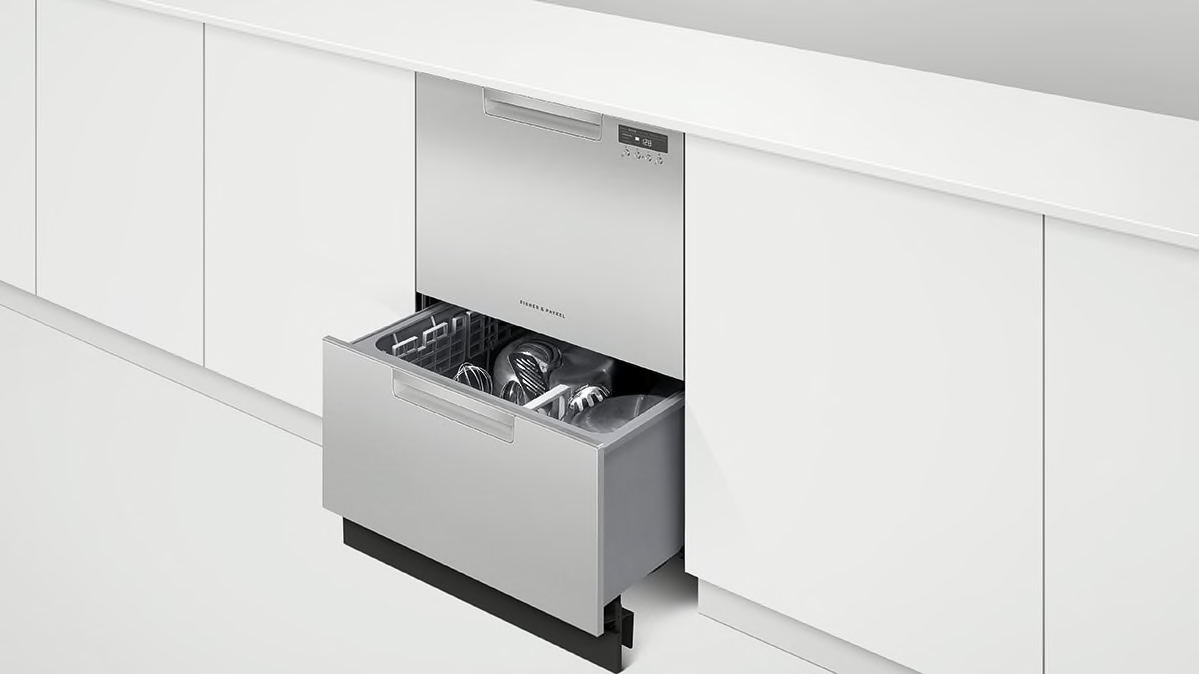 Fisher & Paykel DD24DCHTX9N
Price: $1,550
CR's take: This model is similar to the tested model above, so you can expect similar performance. Like the model above, this dishwasher is relatively noisy since the tested model earns only a Good rating in our noise tests. You'll hear it if you're in the room. One spec worth pointing out: Both models have a plastic tub, which tends to be less resistant to stains than stainless steel and is typically found on dishwashers that sell for $500 or less. Somewhat disappointing at this price.
Microwave Drawers
A microwave drawer frees up precious counter space, and may be just the thing since—as our tests have shown—over-the-range microwaves don't vent as well as range hoods. You'll see models from Bosch, GE Monogram, KitchenAid, Sharp, Wolf, Viking, Thermador, and a few others. Sharp makes many of the microwave drawers sold, including ones that carry other brand names.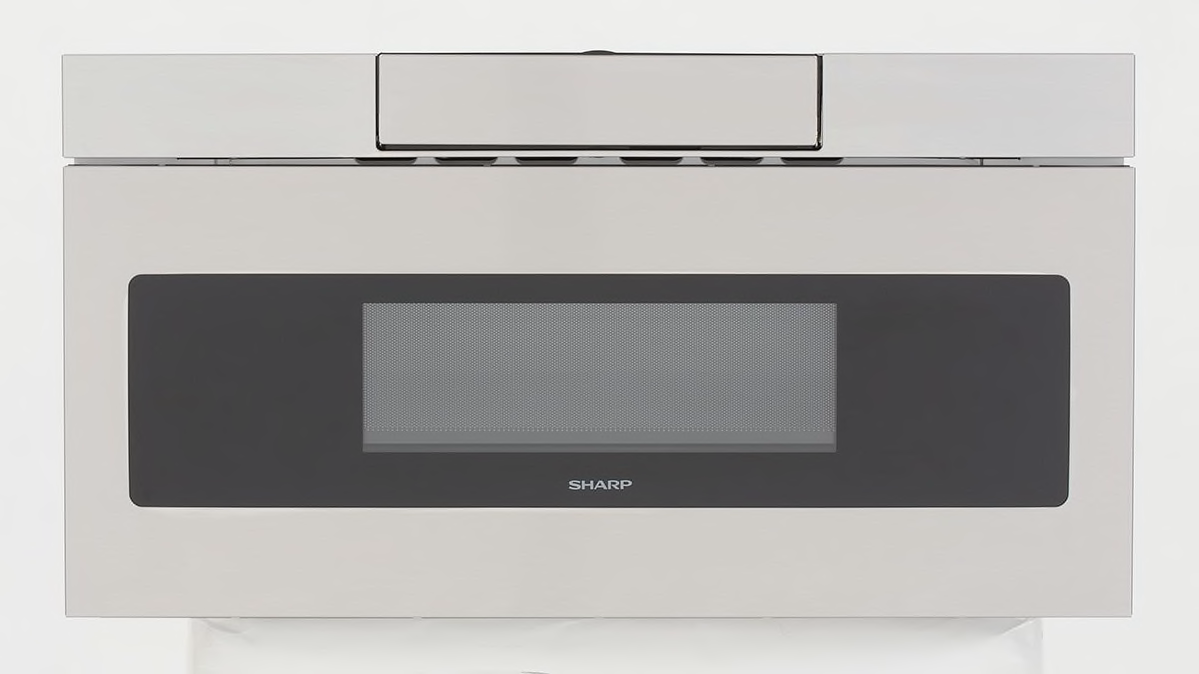 Sharp SMD3070AS
Price: $1,300
CR's take: The 1,000-watt Sharp SMD3070AS can be installed in an island or peninsula or below a wall oven or standard cabinetry. Pull the 30-inch-wide drawer open, or press a button and the drawer slowly comes forward. Even the control panel is concealed, adding to its sleek look (it opens at a 45-degree angle when you open the drawer). We measured its capacity and found that it's 1.1 cu. ft., similar to some of the large microwave ovens we've tested. Despite the price, this microwave is only so-so at its primary tasks of evenly heating food and defrosting, earning a middling Good rating in both tests. It lacks a turntable.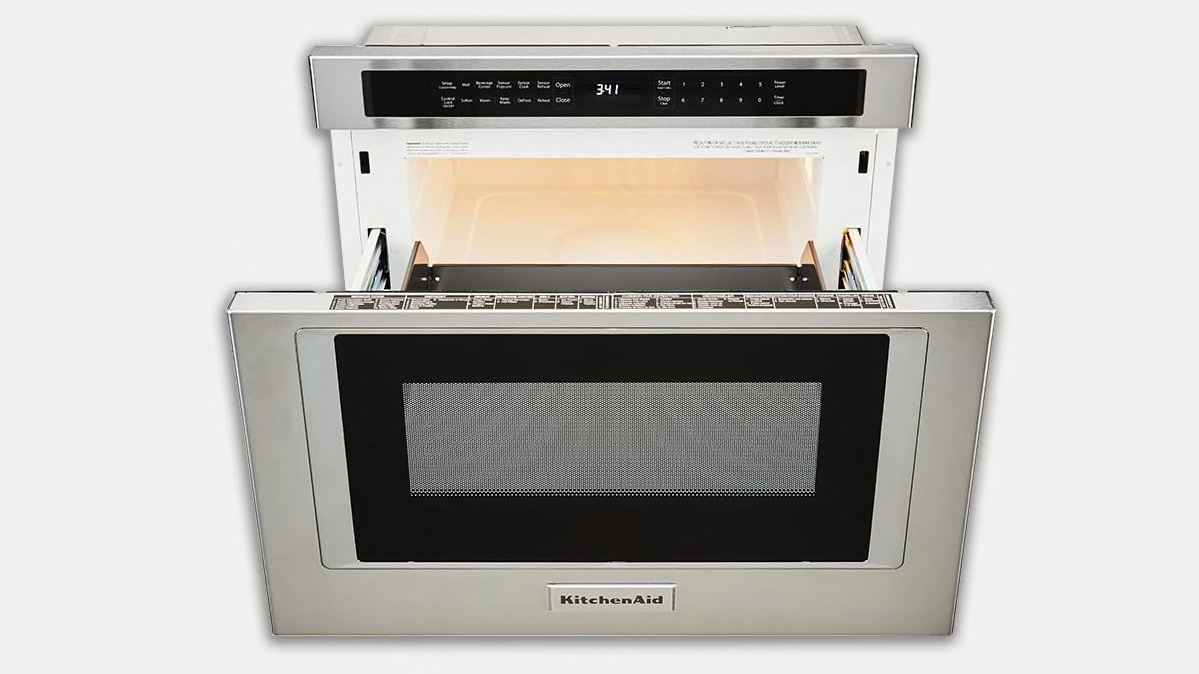 KitchenAid KMBD104GSS
Price: $1,440
CR's take: As with the Sharp, the KitchenAid KMBD104GSS can be installed in your cabinetry for a custom look and is designed to match the brand's kitchen suites. The 24-inch drawer opens—and closes—at the push of a button. The control panel runs along the top of the microwave and above the drawer. That works if it's installed at eye level but if it's in a base cabinet, you'll need to bend over every time you use it. The KitchenAid has no turntable, which may account for its lackluster performance. It earns a Good rating, or average, for heating evenness but it's a bit better at defrosting. Heating speed is only so-so. It's measured capacity is 1.2 cubic feet. The KitchenAid is relatively quiet compared with other microwaves.

More Microwave and Dishwasher Options
Our microwave ratings feature more than 150 over-the-range and countertop models that range from $50 to $1,440. Some are stylish and deliver impressive performance.
You'll find more than 125 conventional dishwashers in our dishwasher ratings that sell for $225 to $2,300. While they're not drawers that are tucked away, some of the options are quite stylish, with the controls hidden away on the top edge of the door, out of view when it's closed.