When you shop through retailer links on our site, we may earn affiliate commissions. 100% of the fees we collect are used to support our nonprofit mission.
Learn more.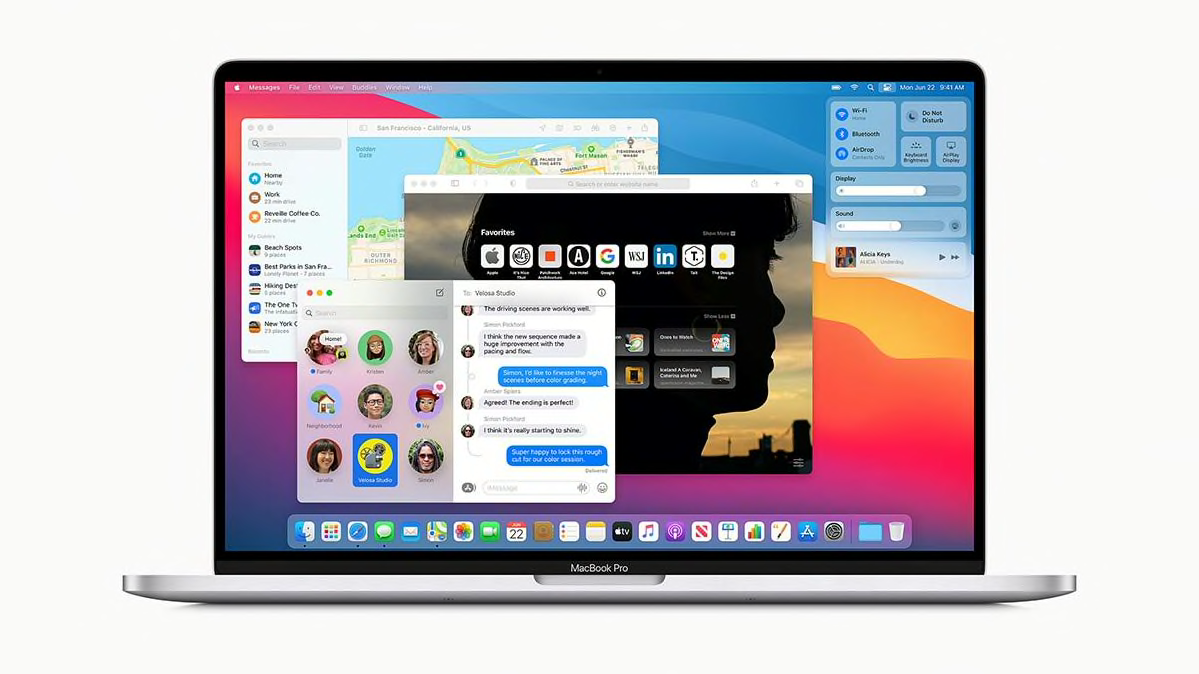 Apple has developed its own computer processor, signaling a pivotal breakup with Intel, the company whose chips have powered Mac products since 2006.
With its own processor, Apple can provide Mac users with faster performance, better battery life, and the ability to run iPhone and iPad apps directly on a laptop or desktop, the manufacturer says.
"Apple is transitioning to our own silicon," announced CEO Tim Cook at Apple's annual developers conference. "When we make bold changes, it's for one simple-yet-powerful reason: so we can make much better products."
Apple also unveiled a new version of the Mac operating system—named Big Sur—as well as updates to the software that powers the iPhone, iPad, Apple Watch, and Apple TV.
The first computers to use Apple's new processor will be released before year's end, Cook said. While he didn't specify which models, he did note that the company's whole lineup will transition to the processor within the next two years.
Why Is Apple's New Processor a Big Deal?
The new processor represents a significant shift for Apple, third-party app developers, and consumers, experts say. It gives Apple greater control over the design of its computers and more flexibility for product updates.
Since Apple no longer has to rely on Intel's timetable for new processors, it can potentially release new and improved computers more often.
"The more things Apple can bring in-house, eliminating the gating factor to creating or selling a new Mac, the better," says Adam Engst, CEO of TidBits Publishing, a digital publication that has covered Apple for more than 30 years.
Apple will now be using what's known as an ARM processor, which is named after the company (Arm Holdings) that initially developed the technology. Apple has been using this type of processor in the iPhone since its debut in 2007. The iPad also uses it.
The processor is designed to maximize power efficiency, which can improve battery life and reduce the need for cooling fans that make a laptop sound like a Piper Cub whenever you watch a YouTube video.
The shift to the new processor should also make it easier for developers to bring iPhone and iPad apps to the Mac. In fact, Apple says apps can run directly on the Mac without any modification from the developer. As a demonstration, the company showed the popular iOS game "Monument Valley" running on a Mac.
So What Happens Now?
For the moment, nothing much changes for consumers.
While Apple transitions to the new processor, it will continue to support Intel-based Macs "for years to come," according to Cook. That means ongoing security updates, which keep you and your data safe, and macOS updates compatible with Intel processors.
Apple's Final Cut Pro and Logic apps have been rebuilt for the new processors. Microsoft Word, Excel, Adobe Lightroom, and Photoshop were updated, as well. Developers can reprogram other apps in a few days' time, according to Apple. Development kits will be available later this week.
Apps that aren't reprogrammed will continue to operate using a software layer known as Rosetta 2, which effectively translates them. Apple used a similar technology and strategy to transition from IBM/Motorola processors to Intel processors in 2006.
Apple showed a handful of apps using this Rosetta 2 software. A 3D graphics app called Maya and the popular video game "Tomb Raider" both appeared to run with no noticeable slowdown—something we'll be sure to test once the new Macs are released.
It may take two years for consumers to see the full result of the shift to the new processor, but the added flexibility and control for Apple should ultimately produce more timely upgrades.

"Most people don't buy a new Mac every year, but they want a good one when they do buy it," says Rene Ritchie, an independent technology analyst and longtime Apple watcher. "In the same way that most people don't go to the bakery every day, but they still want fresh bread on the day they go."