Best Laptops for College Students
In our tests, these models score high marks for things like portability, performance, and battery life
When you shop through retailer links on our site, we may earn affiliate commissions. 100% of the fees we collect are used to support our nonprofit mission. Learn more.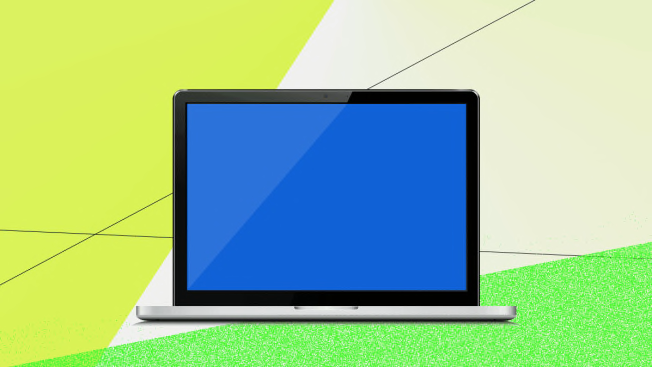 If you're a student or a parent in need of a laptop, prepare to pounce on this month's back-to-school sales.
According to data from the research firm Gap Intelligence, laptop prices often drop to Black Friday levels in late July and August. We're talking significant discounts on top-rated models from companies like Dell, HP, and Microsoft.
You'll find useful deals on software, too. Adorama just shaved $30 off the 2019 Home & Student Edition of Microsoft Office, for example.
But be prepared to move quickly. Many of the laptop models in our ratings are in short supply these days, due to the manufacturing challenges created by the coronavirus pandemic and the increased demand from people working from home.
And, unlike microwaves and twin-size sheet sets, a computer is a deeply personal purchase, so it pays to do your homework before reaching for your wallet on behalf of your child.
Start by consulting your school's website for guidelines. University IT departments often provide a list of computer requirements and links to exclusive student discounts from manufacturers. Business and engineering students, for example, may have to use Windows-based software that doesn't work on an Apple computer without modifications or specialized software. Those in creative fields such as film and design may find themselves in need of macOS.
Below you'll find some top picks from our testers. As you'll see, this is one of the few times when we recommend splurging on higher-end specs, because you want a machine that serves you well for the next four years—which might as well be eons in the tech world.
Most feature solid-state drives, which are speedier and more reliable than a traditional spinning hard drive; 8GB of memory to keep things from slowing to a crawl when you have lots of browser tabs open; and an Intel Core i5 (or AMD equivalent Ryzen 5) processor, which should dispatch with all but the toughest tasks (think 4K video editing) with relative ease.
Better yet, all the models have been graded by our testers on nearly 200 data points. To keep manufacturers from tinkering with our results, we purchased every last machine from a retailer. That way the one in our lab is no different from the one you take home.

There are plenty of highly rated, budget-oriented laptops in our ratings, but many of them are out of stock, so we're going with the Microsoft Surface Go 2 here.
The screen is a modest 10.5 inches, but that makes it easy to stow in a backpack and, while the specs are somewhat limited, the device has got plenty of muscle for note taking, paper writing, web browsing, and video viewing.
The keyboard is sold separately for $100 and doubles as a protective case, but it also detaches, allowing you to use the screen as a tablet. That flexibility is a big part of the laptop's appeal.
We purchased the base model, which has an Intel Pentium processor, 4GB of memory, and 64GB of solid-state storage, though more powerful variants are available (at a higher price, of course).
If you're willing to do some legwork, you can also try tracking down a $530 Lenovo IdeaPad S340. That laptop is an all-around solid performer, which may explain why it's in limited supply at the moment. You might consider a Chromebook in the $300 to $400 range, as well.

This 17-inch notebook is a good choice for students who want a laptop large enough to make streaming video services like Disney+, HBO Max, and Netflix really sing. It can be configured on Dell's website with prices starting around $550.
The model we tested has an Intel Core i5 processor, 8GB of memory, a 128GB solid-state drive, and a 1 terabyte hard disk drive. That allows you to install frequently used apps on the SSD (so they load faster) and movies, photos, and everything else on the hard drive.
At five hours per charge, the battery life isn't great. The model is a hefty six pounds, too. But that's not unusual for a 17-inch laptop. It just means you may need to think twice about lugging it to class.

LG's popular Gram laptop comes in several sizes, but the 14-inch model is the best for portability. It weighs just 2.2 pounds, which makes it ideal for a trek around campus—or merely from your home to your backyard, as might be the case this year.
The model we tested has an Intel Core i5 processor, 8GB of memory, and 256GB of solid-state storage—which is right in the sweet spot for most consumers.
You can expect a solid 19 hours of battery life when taking notes and web browsing. And, if you tax the processor with a 4K video-viewing marathon, you still get roughly 9 hours.
Note that, while there is a 13-inch Gram in our ratings, it's a few years old and is very hard to find in stores.

This 13.3-inch convertible from Samsung is lightweight and combines a great display with strong performance and impressive battery life. It's a strong pick if you like the idea of having a 2-in-1 device that can be used as a laptop and a tablet.
Our test model has the latest-generation Intel Core i7 processor, 12GB of memory, and 512GB of solid-state storage. But you can easily get by with a version with an i5 processor and a 256GB solid-state drive, which sells for about $150 less. And because the laptop is a 2-in-1 convertible, you can easily tuck the keyboard away behind the screen and sit back on your dorm room bed to watch a movie.
Depending on how hard you push it—from browsing the web to streaming high-res video—you can expect the battery to last between 9 and 16 hours, which is very good for a laptop this size.

For Apple fans, the 13-inch MacBook Air combines decent specs, a lightweight frame, and good battery life in one compelling package.
The model we tested is equipped with an Intel Core i3 processor, 8GB of memory, and 256GB of solid-state storage. That's fine for ordinary tasks (browsing the web, editing office productivity documents, etc), but you may want to consider upgrading to an i5 processor if you're hoping to use the laptop for creative work such as photo or video editing.
If you've never owned a Mac before, you should also note that there's no touch screen option. Apple fans are used to that, but it may be a deal breaker for Windows folks.

Razer's Blade laptops rank among the best for gamers. This 15-inch model has an Intel Core i7 processor, 16GB of memory, a 256GB solid-state drive, and a dedicated Nvidia graphics card.
In other words, it has everything you need to tackle just about any homework project—and then conquer all rivals in cutting-edge games like "Destiny 2" and "Valorant."
As with any video game hero, the device has its weak spots, too. In this case, it's the 4-pound weight and 5-hour battery life. But that's the price you pay for a gaming laptop with speed and power. Just be sure to pack the charging cable when you leave for class.