5 Best Laptops for Photographers
These computers have the processing power and screen resolution to make the most of your work
When you shop through retailer links on our site, we may earn affiliate commissions. 100% of the fees we collect are used to support our nonprofit mission. Learn more.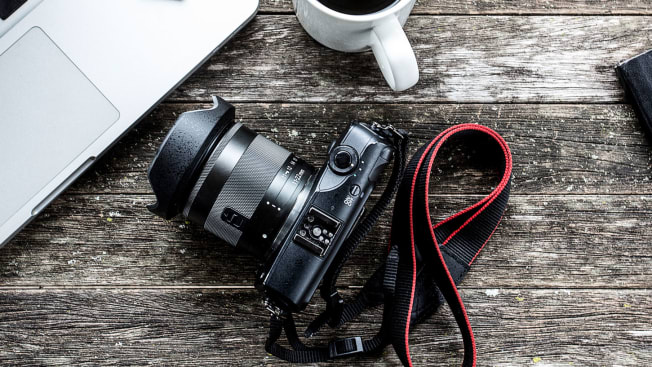 When the world shifted from Kodachrome to digital cameras, the computer became a vital tool for unlocking the full potential of your images. With the right tools, you can tweak photos far more extensively today than ever before. The downside, of course, is that you have to buy a laptop with features and specs that let you work on your masterpieces on the go.
So, what are the best laptops for photographers? Apple might be the go-to manufacturer for many professional photographers, but Windows machines can use many editing apps that you can download, often for free, from the Microsoft store.
It's important to have a fast processor, such as an Intel Core i5 or AMD A10, particularly if you're working with lots of files at once or doing extensive editing in Adobe Photoshop or other image editors—otherwise, your system may behave sluggishly. Another important decision is how much memory (RAM) to get. Most photographers will want 8GB or more.
You'll also want to consider what type of storage to buy. In the past, you really had only one option: external hard drives, which are available in high capacities, such as 1, 2, 4, and more terabytes. Solid-state drives provide much quicker performance than hard drives. They offer less capacity, though, and are more expensive than hard drives. One way to get the best of both worlds is to buy a 256GB or 512GB solid-state drive for photo editing. Then, use a large hard drive to store the photos you've completed.
The size and resolution of the laptop screen is another key consideration when looking for the best laptops for photographers. Obviously, the larger the size, the more room you have to view your images and edit them. And a high-resolution screen such as the one found on the Apple MacBook Pro provides more detail when you're cropping photos or zooming in on a high-megapixel image.
Multiple USB ports, built-in card-readers, and a DVD or Blu-ray drive for burning photos to a disc are also worth thinking about, although the smaller and thinner a laptop is, the fewer of those features it will offer.
Be sure to check the battery life of your laptop, particularly if you're a traveling shutterbug. We've found vast differences in that performance area, and you'll want to make sure you at least get eight hours between charges.
Here are five of the best laptops for photographers.
What matters in a laptop?
If you use a laptop to edit photos, tell us which features you care about most.
Apple MacBook Pro 15-inch With Retina Display MJLQ2LL/A, $2,000
Put simply, the Apple MacBook Pro 15-inch With Retina Display MJLQ2LL/A was built for photo and video editing. The very high-resolution (2880x1800) display shows the fine detail in your photos, while granting ample workspace for large files and editing tools. The 256GB solid-state drive delivers fast performance, but you might want to add an external hard drive for more storage. You get 16GB of memory, which helps if you're opening a lot of files at once. Performance was excellent, plus you get 16.5 hours of battery life. If you want more portability, there's a 13-inch model, too.

Dell XPS 15 Touch, $1,600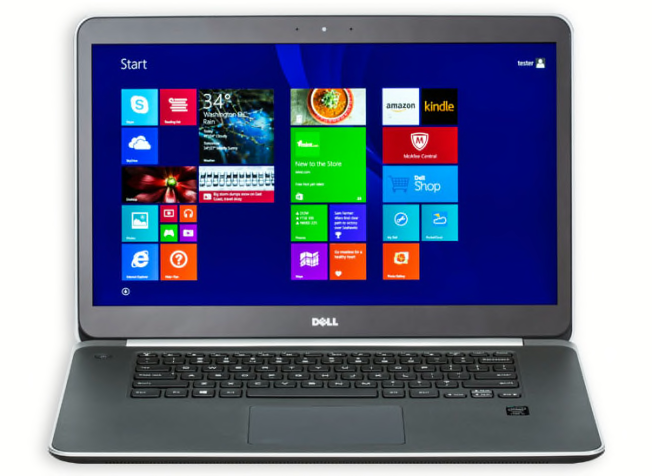 Many laptop manufacturers are opting for smaller solid-state drives, leaving you with less storage. The 15.6-inch Dell XPS 15 Touch has a large 500GB hard drive and, thanks to a Core i5 processor, it's speedy enough for smooth photo editing. Colors on the display are accurate and natural-looking.

Lenovo ThinkPad L540, $650
You won't blow your budget with the Lenovo ThinkPad L540, but you'll still get very good performance. Although color reproduction isn't the very best we've seen, this 15.6-inch model features a low-glare matte screen, making it useful for working in bright light or sunlight. And the 500GB hard drive gives you substantial space for storing your photos.


Microsoft Surface Pro 3, $925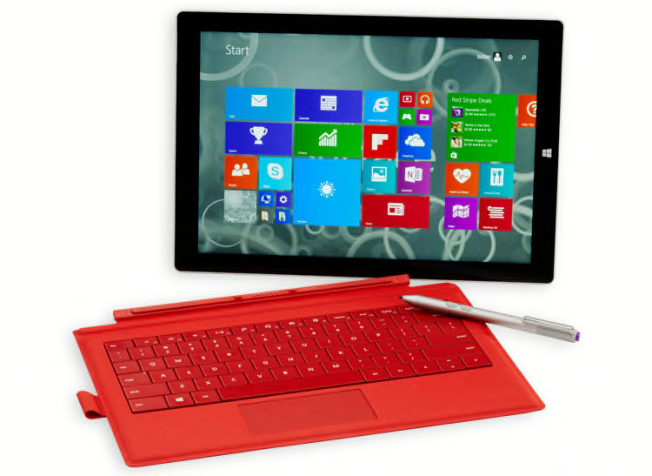 If you're among those who prefer to work on a tablet, the Microsoft Surface Pro 3 is a great choice. The 12-inch display is bright (though prone to glare) and it represents colors beautifully. The solid-state drive delivers excellent performance, so you shouldn't encounter speed issues when editing. And, though you only get 128GB of storage space, there's a USB port for an external drive. And if you do need a laptop, you just connect the keyboard.

Acer Aspire S7-392-6832 Ultrabook, $1,000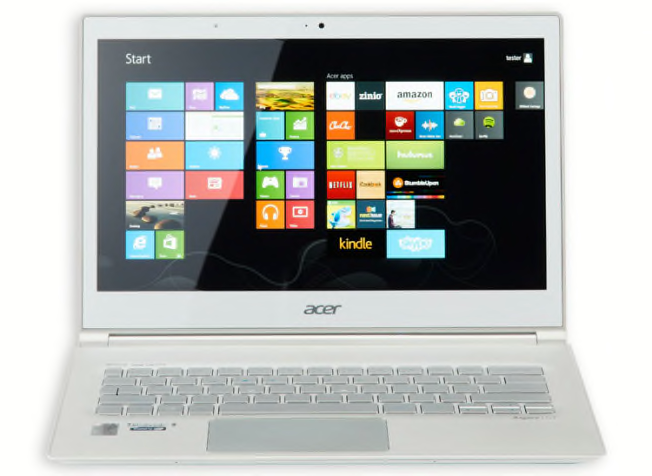 If you need to take your laptop into the field, the 13-inch Acer Aspire S7-392-6832 Ultrabook won't load you down. It weighs just 2.9 pounds, and battery life is a substantial 12 hours. The device meets the challenge for quick photo and video editing, too. An excellent performer, it features an Intel Core i5 processor, 8GB of memory, and a fast solid-state drive (although you might want to add an external hard drive to get more than 128GB of storage). Colors look great, and the display is bright.