When you shop through retailer links on our site, we may earn affiliate commissions. 100% of the fees we collect are used to support our nonprofit mission.
Learn more.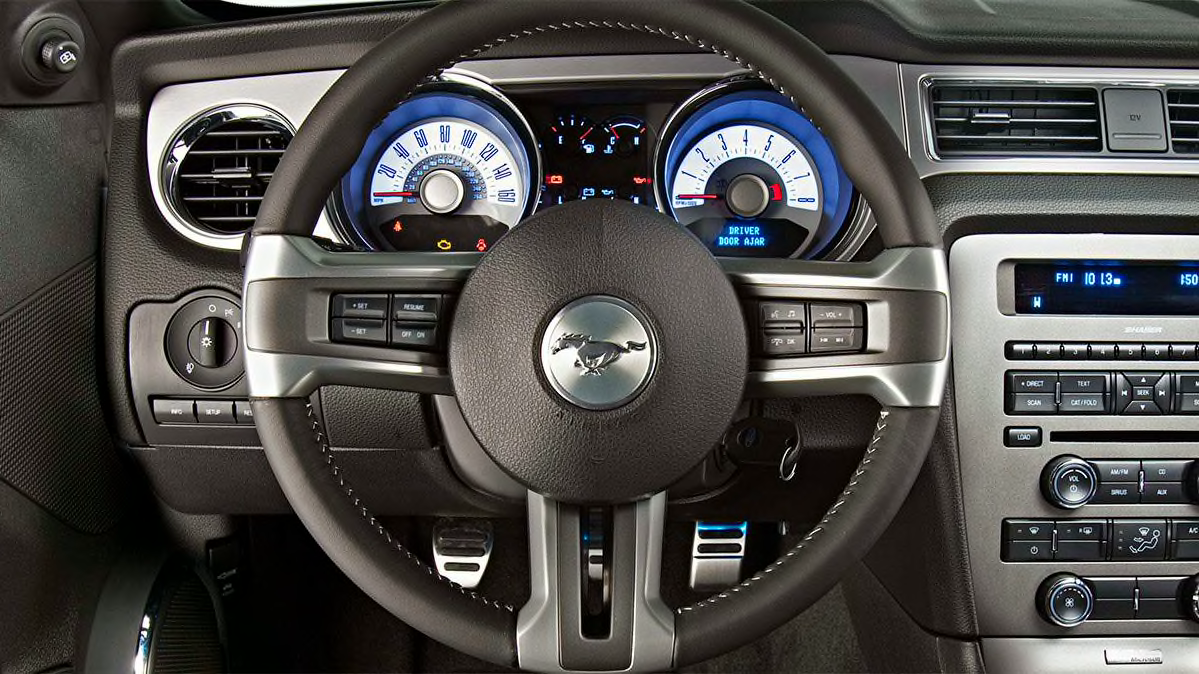 Ford's class-action settlement agreement over Takata airbags promises to give consumers some relief as the massive recalls—affecting 37 million vehicles and 50 million airbags—drag into the fourth year.
It's the seventh such deal cut by the class-action attorneys handling claims against the 19 car companies involved in the largest and most complex automotive recall in U.S. history.
The owners of Ford vehicles who agree to the deal that got preliminary court approval Monday will receive free loaner cars while waiting for their Takata repairs, as well as small cash payments for their out-of-pocket expenses. And they won't have to give up their right to sue separately if they're involved in a crash where an airbag caused an injury or property damage.
"These settlements are proving to be vital in protecting consumers from dangerous Takata airbags, and this latest agreement with Ford is an important expansion of this effort," said Peter Prieto of the law firm Podhurst Orseck. "All consumers deserve to drive without fear of injury, and the outreach, support, and compensation programs in this settlement will undoubtedly make Ford drivers and passengers safer."
Of the 15 people who have died in Takata-related incidents, two were in 2006 Ford Ranger pickup trucks. There are nearly 31,000 Rangers that are the subject of government "do not drive" warnings. In May Consumers Union, the advocacy division of Consumer Reports, urged consumers with an affected truck to get the vehicle fixed as quickly as possible and stop driving it until it is repaired.
The Takata airbags can explode because the ammonium nitrate that's used in them can become unstable over time, especially after exposure to temperature fluctuations and periods of constant high humidity. That can lead to inflators exploding with an unexpectedly violent force and spraying metal shrapnel. Drivers and passengers in the U.S. have died from blunt force trauma, from injuries to the head and neck, and from massive bleeding from lacerations caused by the flying metal.
Prieto is the lead counsel for the plaintiffs appointed by the court hearing the consolidated cases against the automakers. The agreement still must gain final court approval, which is expected to happen in November, according to Meghan Keane, a spokeswoman for the Plaintiffs' Committee for Takata Litigation.
The $299 million agreement with Ford includes a program to reimburse consumers who have incurred out-of-pocket expenses for such things as the expense of cars they've rented while waiting for repairs. Even consumers who can't document their expenses may be eligible for payments of up to $500.
The agreement calls for Ford to "significantly" increase recall repairs by adopting non-traditional ways to reach customers, including phone calls, social media, email, texts, and in-person canvassing.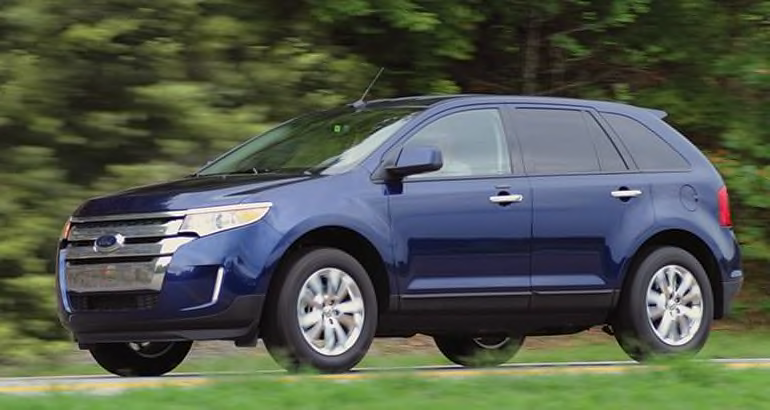 In a statement to Consumer Reports, a Ford spokeswoman, Elizabeth Weigandt, said the company is already providing loaner vehicles when replacement parts aren't available for the Takata recalls. Ford owners can contact their dealers or call 866-436-7332. Parts are available for the Ford vehicles in the highest priority groups as specified by National Highway Traffic Safety Administration, Weigandt said.
"Safety is our priority," Weigandt said. "We remain focused on working with our customers to get their vehicles repaired."

Other automakers who have reached similar deals include BMW, Honda, Mazda, Nissan, Subaru, and Toyota, which have already been approved by the court.
"It is frustrating and disappointing that consumers have to sue these car companies to get them to do what they should have done on their own years ago," said David Friedman, director of cars and product policy and analysis for Consumers Union, the advocacy division of Consumer Reports. "Automakers should do right by their customers—and shouldn't forget about them after they walk out of the showroom as the owner of a new car."
Consumers have expressed frustration when they've been forced to wait for repairs. NHTSA gave priority at the beginning of the process to hot and humid parts of the country, such as Gulf Coast states, where the danger from Takata airbags was considered to be the most severe. It also put older cars at the front of the line because the risks of an airbag explosion increase dramatically with cars that are more than a decade old. When NHTSA first took over management of the multi-automaker recall in 2015, its top official, Mark Rosekind, said the agency lacked the authority to force automakers to provide loaner cars.
Last week NHTSA called for automakers to make public their plans for replacing all defective airbags in their vehicles, reflecting concern that recall repairs aren't happening as fast as they need to be. In congressional hearings, lawmakers, especially Sen. Bill Nelson (D-Fla.), expressed concern about the pace of the recalls. After those hearings, NHTSA held a series of meetings with manufacturers to press them to do more.
"It is imperative that manufacturers take every available step to reach each and every owner of a vehicle with deadly airbags, and take action to ensure that those dangerous air bags are replaced as soon as is safely possible," NHTSA's deputy administrator, Heidi King, said in a statement July 13.
The Center for Auto Safety, a Washington-based watchdog group, says the real problem is that manufacturers aren't living up to the terms of NHTSA's legal agreement with them, and that the agency isn't pushing the industry hard enough to comply.
"Pleading with industry to put information on their websites about how they might choose to comply at some point in the future doesn't add up to a single airbag being replaced any faster," said Jason Levine, executive director of the CAS. "Arguably, the failure to enforce the consent orders only encourages the delays in replacing these ticking time bombs in consumer's dashboards."
It has been nearly 10 years since automakers began recalling vehicles for exploding Takata airbags and four years since regulators began to investigate the defect.
Ford Vehicles in Takata Recall
2007-2010 Ford Edge
2006-2012 Ford Fusion
2005-2006 Ford GT
2005-2014 Ford Mustang
2004-2011 Ford Ranger
2007-2010 Lincoln MKX
2006-2012 Lincoln Zephyr/MKZ
2006-2011 Mercury Milan