When you shop through retailer links on our site, we may earn affiliate commissions. 100% of the fees we collect are used to support our nonprofit mission.
Learn more.
If you're in the market for a new TV, you'll be happy to know we just completed testing the first batch of 2017 sets. Among the dozen or so new models in our ratings, there were two clear 4K TV standouts: the Samsung QN65Q7F and the Sony XBR-65X930E.
Both are pricey—the Samsung costs $3,500 and the Sony $3,200—but they each feature state-of-the-art technology that will probably make its way into mainstream sets. So the two sets merit an extended review—even if they fall outside of your price range.
Samsung QLED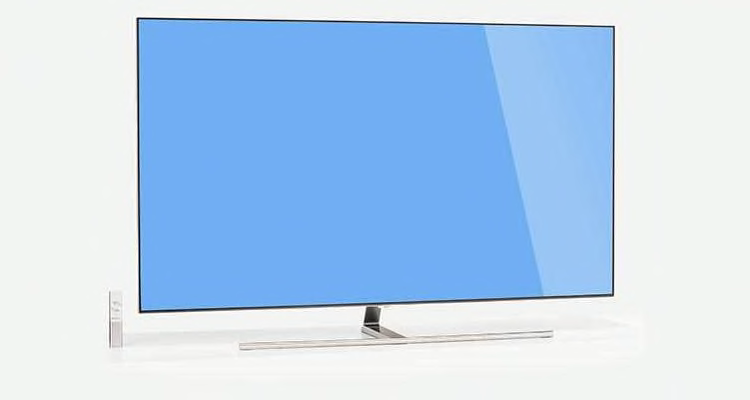 In the months ahead, you'll be hearing a lot about Samsung's QLED TVs. The new quantum dot technology they employ is supposed to produce a brighter picture and an extended range of colors.
The models feature red and green nanocrystals embedded in a film between the layers of the LCD panel. When those crystals are exposed to a blue light from the TV's LED backlight, they glow, emitting very saturated, narrow-band primary colors. And these colors can be precisely controlled depending on the composition and size of each crystal.

The TVs use a new metallic quantum dot material that offers improved performance, according to Samsung, especially in the area of "color volume." Destined to be a buzzword, the term refers to a TV's ability to retain color accuracy as you increase the brightness, instead of washing out as other sets do.
The Q7 model we tested hails from Samsung's entry-level QLED series. (The Q8 and Q9 models are even pricier.) But it's loaded with features, including support for the HDR10 high dynamic range format—more on that below—and an upgraded version of Samsung's Tizen smart TV system.
We tested the flat-screen version, identified by the "F" at the end of the name. There's also a curved version, denoted by a "C."
One striking difference between the QN65Q7F and rival sets is the absence of thick black wires snaking out from behind the TV when it's mounted on a wall. What you find instead is a single ultra-thin clear fiber-optic cable that stretches to what Samsung calls a OneConnect box, which accepts the lines from your cable box and Blue-ray player.
That does keep things tidy. But the TV and the OneConnect box both need to be plugged into AC wall outlets, so you'll need two recessed outlets if you plan to wall-mount the TV.
Sony XBR
Sony was one of the first brands to use quantum dots, but the company says the extended range of colors in its new X930E-series TVs is produced with a different technology. It won't disclose details on that tech, though.
Like the Samsung set above, the Sony X930E model we tested has two pricier siblings: the $5,500 XBR-65Z9D and the $6,500 XBR-65A1E (the company's first OLED TV). It's laden with features, such as support for HDR and use of Google's Android TV platform for smart TV functionality. And it's an edge-lit set, meaning the backlight's LEDs are along the perimeter of the panel.
But here's where the Sony set differs: It uses a unique backlight system—dubbed "Slim Backlight Drive+"—that the manufacturer claims will produce better local dimming, a feature that allows certain areas of the screen to go dark while others remain illuminated. With local dimming, you can get better contrast and better black levels. It's unusual to achieve local dimming this effective in an edge-lit set, though, particularly one this thin.
Going Head to Head on Picture Quality
Both sets deliver top-notch high-definition picture quality and ultra high definition (UHD) performance. In addition, both TVs had commendable contrast and brightness, plus local dimming features that can create excellent black levels.
We were particularly impressed with Sony's local dimming, which at first tricked us into thinking the TV was a costlier full-array set. In that kind of television, LEDs are arrayed across the entire back panel. These sets tend to have the most effective local dimming.
Samsung's local dimming, while effective when viewed head-on, revealed some unexpected illumination in dark areas when the TV was seen from an angle. For example, when watching letterboxed movies from the side, we saw areas of the black bars lighten or darken depending on the scene.
Both TVs were able to reproduce a wider range of colors than conventional sets and maintain their intensity even at higher levels of brightness. But in the end, when it came to picture quality our tester gave the Samsung the edge for producing more deeply saturated colors.
HDR Performance
Perhaps the biggest difference we saw between these sets was in HDR performance, which allows TVs to create more dynamic-looking, realistic images by boosting the set's contrast and brightness. (The set has to be playing video produced in HDR.) When done well, TVs with HDR can show more details in the very darkest and brightest areas of the picture.
You'll also see more realistic "specular highlights," such as the sun's reflection off a car's chrome bumper, along with more natural illumination throughout a scene. When done well, HDR can simultaneously display the details in a deeply shadowed corner of a room along with the texture of the clouds in a bright sky. That's something new, and it can be visually striking.
Both of these TVs have sufficient brightness to be able to deliver a satisfying HDR experience, but we gave Sony the edge. It provided significantly higher brightness levels and greater contrast in our tests.
When testing brightness, most reviewers display a small white box against a black background and measure the brightness level of the box.
Consumer Reports doesn't like this method because TV companies have learned how to game the test to score higher brightness numbers. Instead, we use a test pattern that places that white box against a moving video background, which more closely approximates real-world video. Using the standard pattern, the brightness levels of the two sets were fairly close. But using our special pattern, the Sony TV's brightness was more than double that of the Samsung QLED set.
One problem with both sets was that we sometimes had to go into the settings and manually activate a special mode for HDR content. This occurred when we were watching a Blu-ray disc using the Oppo 4K Ultra HD Player. There was no problem when we streamed content straight to the televisions, but we think that TVs should recognize HDR content wherever it's coming from and adjust accordingly. (The Samsung TV does switch into HDR mode when it's hooked up to a Samsung Blu-ray player.)
Viewing Angle and Sound
A television's viewing angle is a measure of how far off-center you can sit and still get a rich, bright image. That's important for anyone who's not sitting right in front of the TV on movie night.
Both of these TVs had only moderate viewing angles, which is more or less the rule with LCD-based TVs. (OLEDs have a nearly unlimited viewing angle.) It was disappointing to find that Samsung didn't do better, because the company claimed its new quantum-dot formulation would really boost the viewing angle. We didn't see it.
When it came to sound quality, Samsung had the edge. While the Sony TV had very good sound, the Q7's sound was excellent, achieving a level currently unmatched by any other set in our ratings other than its 55-inch sibling. The fact that it achieves this with a super-slim profile is both surprising and commendable.
Bottom Line
Both these TVs now sit near the top of our TV ratings, topped only by LG's 2016 OLED TVs, which are still available. (The first LG 2017 OLED TV is now in our lab.)
We found the Samung's colors to be a bit more deeply saturated. It was also a better at reducing motion blur on fast-moving scenes. And the Samsung offered superior sound, which means you won't have to spring for an external sound bar to get satisfying audio.
In the end, though, the Sony TV X930E edged out the Samsung Q7 by two points in our Overall Score. Beyond the pure test scores, the Sony is currently a few hundred dollars less than the Samsung TV.
And the set supports two forms of HDR, the HDR10 standard and Dolby Vision, which is less widespread. Having both means that the set can play more programs in HDR.

HDR10 is the de facto industry standard, and it's included in every TV with HDR we've seen so far. The other type, Dolby Vision, is positioned as an enhanced version of HDR10. So far, we're testing only HDR10 performance because there aren't any Dolby Vision-capable 4K Blu-ray players on the market yet.
No matter which of these sets you choose, we think you'll be happy. We expect both TVs to remain among the top performers in our TV ratings throughout the year.
We look forward to testing more 2017 4K sets, from these and other brands, as the models become available.