When you shop through retailer links on our site, we may earn affiliate commissions. 100% of the fees we collect are used to support our nonprofit mission.
Learn more.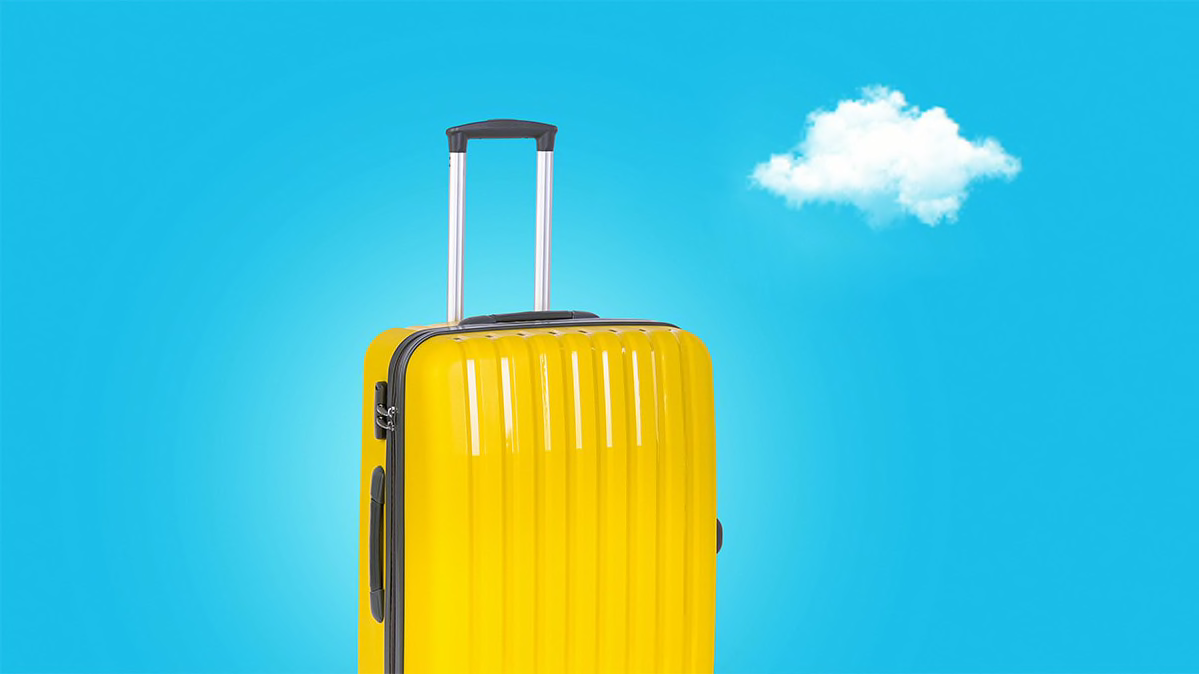 Nothing ruins a trip like a suitcase zipper that won't close or a wheel that won't turn. And replacing luggage can get pricey.

You can't control what happens to your luggage once baggage handlers or bellhops get their hands on it. But you can take good care of it while it's in your possession, stretching its life for years, depending on how much you travel.
Read on to for some tips on how you can make your luggage last.
Buy Well-Made Luggage
The most important factor in making sure that your suitcase lasts is buying a durable bag in the first place. Look for a piece with a metal chain zipper, ideally by YKK brand, with two sets of interlocking teeth.
Polycarbonate, hard-sided luggage won't rip like some soft-sided bags, but hard-sided pieces may be tougher to squeeze into your car or a plane's overhead bin.
The most durable bags have a firm handle that doesn't wiggle when you roll the bag and wheels that roll smoothly and stay in place. Four-wheeled luggage is easier to maneuver, but because the wheels are externally mounted, they're more likely to snap off than those on two-wheeled luggage.
Pack Properly
Overstuffing your bag could put pressure on the zippers or fabric seams, so try to slim down your packing list, if possible.
"Pack only as much as you can comfortably fit in your luggage," says travel writer Patrick Horsfield, who travels internationally more than two dozen times per year. "If you have to stand on your suitcase to get the zipper done, you're asking for its contents to be strewn all over the tarmac when the zipper finally gives up the ghost."
When you're packing the bag, keep the heaviest items at the bottom of your suitcase near the wheels. That keeps the center of gravity low and reduces the likelihood it will tip over and get damaged.
Assume that any container holding liquid could potentially leak, and pack it in a separate plastic bag to prevent damage to your suitcase (or the stuff inside it).
Fasten down or remove any loose ends, such as compression straps or shoulder straps, before checking your bag.
"Loose ends are a main cause of damage in baggage conveyor systems," says Jason Gifford, design manager for eBags.
Keep Your Luggage Clean
You can keep luggage looking like new by scrubbing off any grime that it picks up in your travels. The way you care for each piece depends on the material.
Start by emptying the bag and using a vacuum hose or handheld vacuum to remove accumulated crumbs or sand from both the main space and any pockets, says Dan Miller, founder and CEO of Mulberrys Garment Care, an eco-friendly laundry company in California and Minnesota.
The proper cleaning method for the exterior depends on its material. Miller says to always read the care label, and he offers these general cleaning tips:
For leather bags: Spot clean obvious stains with a toothbrush, warm water, and a dab of laundry detergent. If there's a grease stain, use dish soap. Then wipe clean with a cloth. After that, spray the bag evenly with leather cleaner and leave it out to air-dry.
For soft-sided, fabric bags: Fill a bathtub with warm water and a few squirts of detergent. Put the bag in the water and just move it around to loosen up the dirt. After a few minutes, drain the water. Then repeat the process, but let the bag soak for about an hour.
For hard-sided bags: Clean with gentle soap and water, using dish soap and a toothbrush for grease spots. For aluminum bags, you can coat with metal polish after cleaning, for additional shine and protection.
Make sure that luggage is completely dry before you put it away, to prevent mildew or mold.
Store With Care
Keep your suitcase out of direct sunlight when you're not using it to protect its color from fading. Store smaller suitcases inside of larger suitcases, make sure that all zippers are closed, and stuff outside pockets with newspaper in order to help the luggage maintain its shape.
"Keep your luggage in a cool, dry place, and don't pile stuff on top of it," says Andrea Perchotte, a former flight attendant who now co-owns the Vancouver luggage store TravelSmarts Luggage & Accessories.
If you travel infrequently or have one suitcase that you rarely use, put a large trash bag over it to prevent dust from settling in over time.
Use Your Warranty
If something breaks on your suitcase, check out whether it's covered under warranty from either the manufacturer or the retailer.
Many manufacturers, including favorite brands like Briggs & Riley, Lands' End, and Osprey, offer a lifetime warranty on their luggage. Samsonite, the most popular brand owned by those surveyed by Consumer Reports, offers a 10-year, limited warranty.

Read the fine print, though, because some warranties have exclusions for things like airline damage, although you may be able to file a claim for those damages with the airline itself. In that case, you'll need to file the claim before leaving the airport, Perchotte says.