You Can't Take Daily Harvest to Court if Its Food Made You Sick
Like many other meal delivery services, the company forces customers into 'arbitration,' where it has a big advantage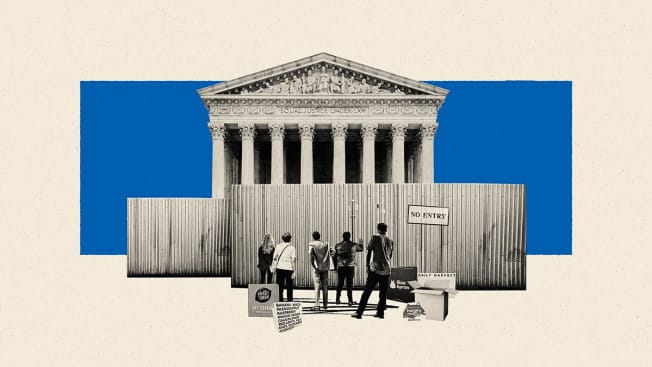 After getting so sick from eating a lentil dish that she had to have her gallbladder removed, Carol Ready wants to take the company she says is responsible—the meal kit service Daily Harvest—to court. 
But she'll likely have to seek justice another way. Instead of presenting her case in a public courtroom before a judge and jury, she may be forced into a closed-door proceeding called arbitration, a way of handling disputes that consumer advocates say is stacked in favor of businesses and keeps news about the cases from ever reaching the public.
Hundreds Sickened by French Lentil and Leek Crumbles
Ready, a Spanish and linguistics professor at Oklahoma State University, wasn't the only Daily Harvest customer to fall ill after eating a dish the company calls French Lentil and Leek Crumbles, which is delivered frozen. By June 23, when the Food and Drug Administration announced that 28,000 units of the product had been recalled, Daily Harvest had received 470 reports of illness or adverse effects. It has since come to light that at least 25 people who consumed the food also lost their gallbladder. (Read about the Daily Harvest recall of French Lentil and Leek Crumbles.)
To date, it remains unclear why the lentil dish caused so many to fall ill. The company says it has ruled out a large number of pathogens and other issues but has not determined the precise cause other than pointing to one ingredient, tara flour.
According to a lawsuit her lawyers filed in late June, Ready went to the emergency room with intense abdominal pain, gastrointestinal distress, and other ailments two separate times after eating the lentils, first on May 7 and again on May 28. The second time, she spent four days in the hospital, where doctors diagnosed her with liver and gallbladder dysfunction and prescribed opioids to manage the pain. On June 24, she had her gallbladder removed. 
Even after the second episode, Ready didn't connect the lentil dish to her illness. "This stuff is supposed to be really healthy for me. Why would I assume this was the thing that made me sick?" she says. 
Then, on the very morning of her surgery, a friend forwarded her a Reddit thread in which Daily Harvest customers had been complaining about illness and connecting the dots. 
Nearly a month after the surgery, Ready says she's still having such severe gastrointestinal problems that she's afraid to be far from home, can't resume her exercise routine, and hasn't been able to conduct the research she'd planned for the summer. The episode has also made her fearful of eating. "I'm afraid I'll get sick again," she says. "If something that was supposed to be healthy made me this ill, how can I trust anything?" 
And despite having health insurance through her employer, Ready says she's facing thousands of dollars in out-of-pocket medical expenses.
She filed her lawsuit, she says, because she wants accountability. "I'm not a litigious person," she says. "I want to heal, both physically and emotionally. And I want Daily Harvest and companies like Daily Harvest to improve their practices. I want them to do better—and unfortunately, the way people learn is through the legal system." 
Daily Harvest Pushes Back
On July 7, however, lawyers for Daily Harvest moved to halt the suit and send the matter to arbitration, as per the agreement Ready unwittingly accepted when she subscribed. ("I had no idea such a thing even existed," Ready says now.) They're likely to prevail. Courts have generally been reluctant to let consumers out of arbitration agreements—even when the binding terms are buried in warranties, user manuals, or other boilerplate-filled documents few consumers read. 
When asked to explain why the company prefers to arbitrate Ready's claim, a Daily Harvest spokesperson declined to respond other than to say the "recent issue" related to the Lentil + Leek Crumbles "is limited to a single item among our 140 products that provide fresh, healthy, and sustainable food."
In general, though, companies argue that arbitration is a faster, less expensive, and equally fair way for consumers to resolve disputes. Arbitration is often faster than going to court and, because lawyers are often paid by the hour, it can be cheaper as well. 
But consumer advocates disagree that arbitration is a fair process. Many of the safeguards and procedural rules designed to ensure fairness in the court system are missing from arbitration, they say. Arbitrators are not obligated to follow legal precedent, for example, and the gathering of facts is limited. Arbitrators seldom issue subpoenas to compel third parties to divulge information. And your right to appeal a decision is also extremely limited. 
Perhaps as a result, research shows individuals are less likely to prevail when their grievances are heard in arbitration compared with in court. Another contributing factor: "A large number of arbitrators are themselves lawyers who defend companies in the same industry," says Public Justice's Bland.
Ready's lawyer, Paul Nunes, says they'll fight the motion to compel arbitration, pointing out, among other things, that most customers were unaware that by placing an order they were waiving their right to access the courts. 
"She has a right to have her damages assessed by her peers and not by some industry-designated arbitrator," says Nunes, who along with the law firm of food safety advocate Bill Marler represents nearly 250 plaintiffs against Daily Harvest, including the 25 who they say lost their gallbladders.
Equally important, he adds, is the possibility that these lawsuits will shine a light on the precise cause of the outbreak. "We hope to find out more about what Daily Harvest does and does not do with this food," he says. "Where do the ingredients come from? Is the food imported? Who does the processing? That's the kind of inquiry that you only get in the U.S. court system. In arbitration, that ain't happening."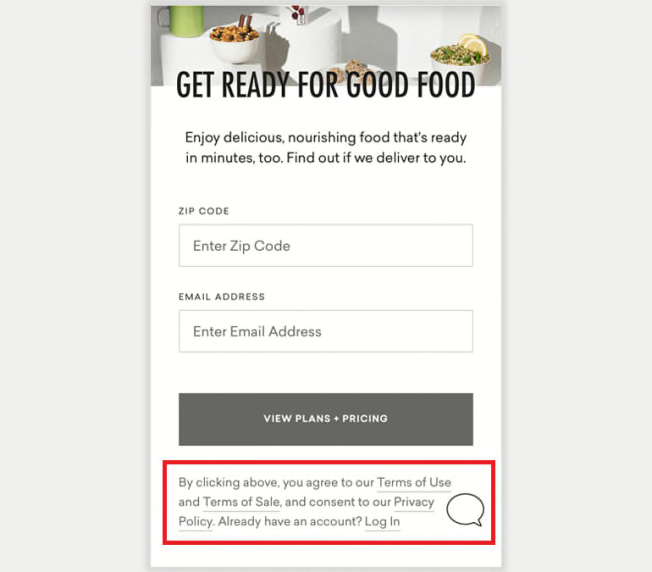 How to Avoid the Arbitration Trap
When choosing among companies for a similar product or service, it may be possible to find one that does not put arbitration clauses in its terms and conditions.
In the case of meal kit companies, among the 22 CR looked at, we found four that have no arbitration agreement at all—Epicured, Gobble, Purple Carrot, and Territory Foods. None of them responded to a request for comment as to why they chose not to require arbitration.) 
We found many others, including Daily Harvest, that do impose arbitration on their customers but also provide a 15- or 30-day window during which you can opt out of those legal restrictions, usually by sending a written notice to the company through the mail. (Of course, that window has closed for Ready and many of the other Daily Harvest customers sickened by the French Lentil + Leek Crumbles.) 
To figure out whether a retailer or service provider you're considering uses arbitration clauses—and, if so, whether and how you can opt out—start by reading its "terms of use" or "terms of sale," which can usually be found through a tiny link at the bottom of the company's homepage. These documents are long and tedious, but you can search for the term "arbitration" to get to the relevant sections quickly. To make sure you don't agree to these terms without knowing it, as Ready did, look for the arbitration clause before entering any personal information or clicking any dialog boxes. 
Here's what we found with meal kit companies specifically:
| | | |
| --- | --- | --- |
| Meal Kit Delivery Service | Arbitration Clause? | Opt-Out? |
| BistroMD | Yes | No |
| Blue Apron | Yes | Yes, within 30 days |
| Daily Harvest | Yes | Yes, within 30 days |
| Dinnerly | Yes | No |
| Epicured | No | n/a |
| EveryPlate | Yes | Yes, within 30 days |
| Factor | Yes | Yes, within 30 days |
| Fresh N' Lean | Yes | No |
| Freshly | Yes | No |
| Gobble | No | n/a |
| Green Chef | Yes | Yes, within 30 days |
| Hello Fresh | Yes | Yes, within 30 days |
| Home Chef | Yes | Yes, within 15 days |
| Hungry Root | Yes | No |
| Marley Spoon (Martha Stewart) | Yes | No |
| Performance Kitchen | Yes | Yes, within 30 days |
| Purple Carrot | No | n/a |
| Sakara | Yes | Yes, within 30 days |
| Splendid Spoon | Yes | Yes, within 30 days |
| Sunbasket | Yes | No |
| Territory Foods | No | n/a |
| Tovala | Yes | Yes, within 30 days |