When you shop through retailer links on our site, we may earn affiliate commissions. 100% of the fees we collect are used to support our nonprofit mission.
Learn more.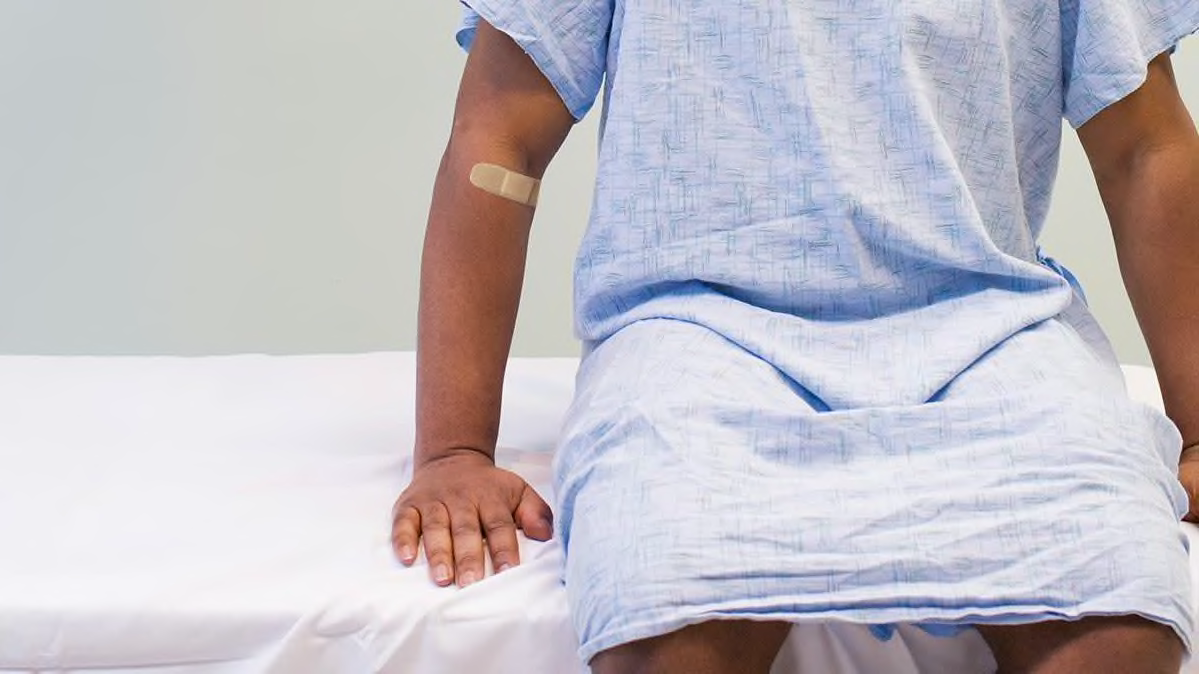 After decades of widespread use, a pair of basic kidney function tests will likely be retired because they can delay lifesaving care for Black patients.
Two prominent groups that set standards in kidney medicine said Tuesday that doctors shouldn't use the race-based formulas, which give different results to Black and non-Black patients.
These differences can make a Black person's kidneys look healthier than they really are, critics say, delaying their eligibility for specialty care or a kidney transplant.
The announcement comes after years of controversy around the routine blood test, which estimates a kidney's glomerular filtration rate, or GFR, and gives doctors a rough sense of how well a patient's kidneys are working.
Critics say that race adjustment in most GFR tests makes false assumptions about a person's kidneys based on their skin color or the racial group with which they identify. Experts say that race doesn't belong in the equation because it isn't a biological category the way that sex or age is.
A number of doctors had resisted changing the tests, arguing that more studies were needed.
More on Health Disparities
"The use of race in clinical algorithms normalizes and reinforces misconceptions of racial determinants of health and disease," National Kidney Foundation president Paul Palevsky said in a statement. "We must move beyond this if we are to address the racism and racial disparities that impede the care of people with kidney disease."
Last year, several prominent hospitals—including Boston's Mass General Brigham and institutions affiliated with UC San Francisco and the University of Washington—stopped using race-adjusted GFR tests. Instead of delivering different test results for Black and non-Black patients, they began calculating test results the same way for every patient.
The latest announcement is "definitely a win to celebrate," says Noor Chadha, a UC San Francisco medical student and a leader in a nationwide push to remove race from GFR calculations. "It is great news that the voices across the nation to eliminate race-based [GFR] are finally being heard."
According to a study of more than 56,000 Boston-area patients published last year, removing the race adjustment would have led one-third of Black patients to be diagnosed with a more severe form of chronic kidney disease than they already were. Those more serious categorizations could have prompted important interventions, and in some cases would have resulted in earlier referrals to the national kidney transplant waitlist.
Vanessa Grubbs, a professor of nephrology at UC San Francisco and longtime advocate of removing race from clinical algorithms, says she was pleasantly surprised by Tuesday's announcement, though to her it seems like a "no-brainer decision" that is decades overdue.
The announcement came from the National Kidney Foundation and the American Society of Nephrology, two professional groups that together have been considering whether to phase out race-adjusted kidney algorithms since last summer.
"We must replace current race-based equations with a suitable approach that is precise, inclusive, and standardized in every laboratory in the United States," Susan E. Quaggin, president of the ASN, said in a statement.
Detailed recommendations from the two groups are expected later this spring. Several alternatives to today's algorithms have already been proposed. One is to reconfigure the currently used formulas to make them work correctly for a diversity of patients. Simply removing race adjustments, as many hospitals have done, is only a temporary solution, says UW interim head of nephrology Rajnish Mehrotra.
A long-term approach would be to replace the traditional GFR calculations with a different set of tests entirely. In December, a group of scientists proposed a combination of four tests that together would give a more accurate estimate of a patient's kidney function for everyone. But deploying a new set of tests could require new approvals and might be slower and more expensive than existing tests.
Chadha, the UCSF student, says she hopes the coming changes in nephrology will spark similar reckonings in other medical fields that use race-adjusted calculators, including pulmonology, cardiology, and obstetrics.