When you shop through retailer links on our site, we may earn affiliate commissions. 100% of the fees we collect are used to support our nonprofit mission.
Learn more.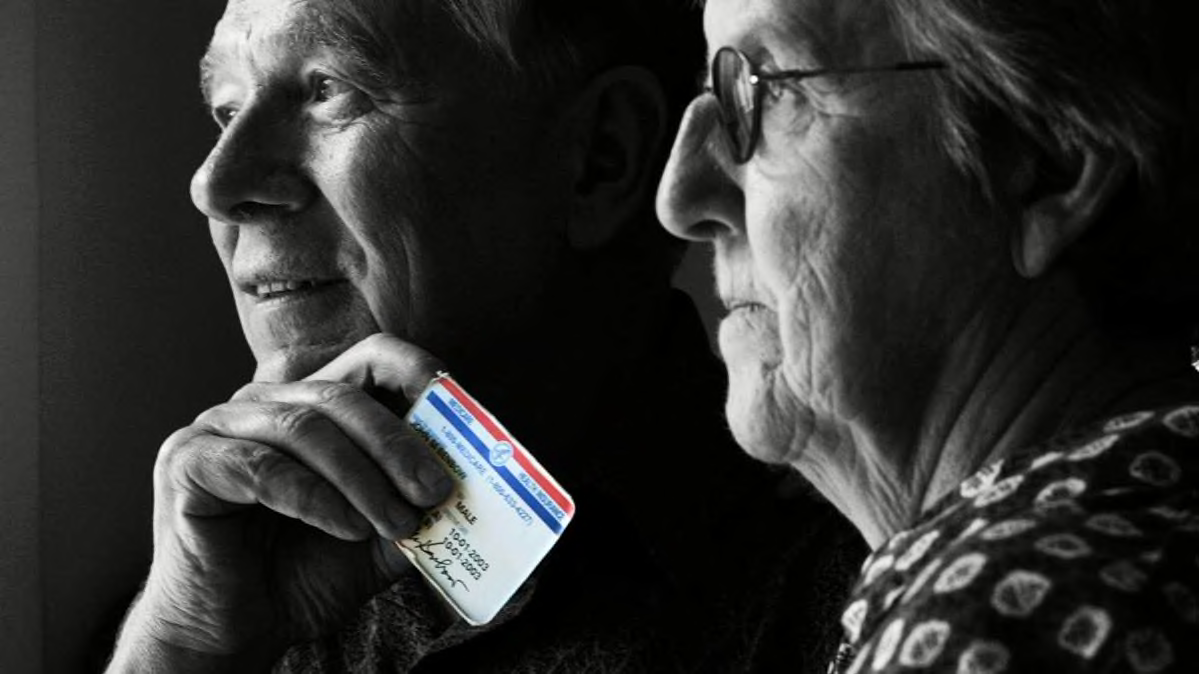 To better protect the 60 million people enrolled in Medicare from identity theft, the government will be sending out new, more secure Medicare cards starting next month.
Instead of identifying members by their Social Security number, the new cards will use a computer-generated series of 11 letters and numbers. The cards will also no longer include a person's gender or signature.
The use of Social Security numbers on Medicare cards has long been problematic. Whether through theft or fraud, if your number falls into the wrong hands, it can be used to access your bank accounts, steal your Social Security checks, or fraudulently get medical care or prescription drugs in your name.
More About Medicare Insurance
The change is long overdue, says Casey Schwarz, senior counsel for education and federal policy at the Medicare Rights Center, a nonprofit organization focused on helping older adults and the disabled access affordable healthcare.
"You show your health insurance card to a lot of people you wouldn't share your Social Security number with," she says. "The updated cards provide more modern privacy protections and lower the risk of identity theft."
Ironically, the change has sparked a wave of scams targeting people using Medicare.
The Federal Trade Commission says the new scams started almost as soon as the replacement card program was announced. In one typical scheme, fraudsters call Medicare beneficiaries on the phone and tell them that in order to get the new card they need to provide Social Security and bank account information, threatening to cancel their Medicare benefits if they don't provide both.
Seniors, who account for 50 million of the 60 million people using Medicare (the other 10 million are disabled), are especially vulnerable to scams, says Brandy Bauer, communications manager for economic security at the National Council on Aging.
Bauer says older adults are targeted more often because they are perceived to have more money. But scams can have an outsized impact on seniors who live on a fixed income and who don't have time to rebuild savings.
"You have a lot of unscrupulous people preying on people in Medicare," she says.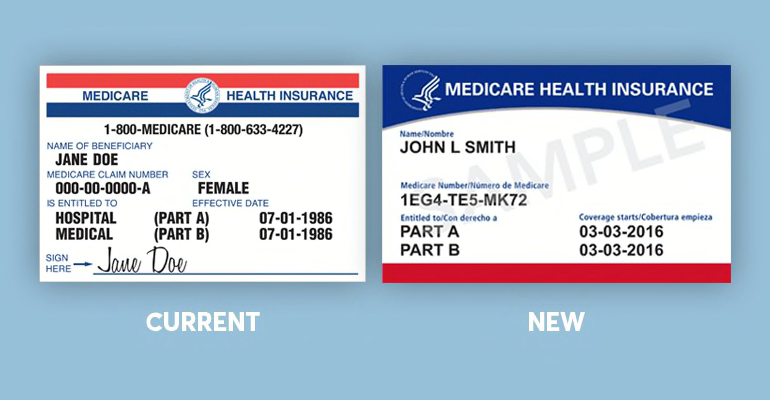 What to Know About Your New Card
You don't need to do anything to get your card. Medicare won't call you to ask for personal or financial information, you don't have to pay get a new card, and your benefits won't change. Just make sure Medicare has your current mailing address. If it needs to be updated, contact Social Security, which administers the Medicare program. You can update it online by creating an online account, or you can call 800-772-1213. You can also go to a Social Security field office. You can look up your local branch here.
You may not get your card right away. Delivery of the new cards is rolling out over the next year. Go here to see when to expect the card mailings in your area. You can also check out this page Medicare created with details on the new cards.
You can use your current card till 2020. There is a transition period during which you can use either your new Medicare card or your old card at doctors' offices and hospitals. Both should work until Dec. 31, 2019. After that, shred your old card—don't just put it in the trash. The new card is smaller, the size of a credit card, so it fits in your wallet more easily. Beginning Jan. 1, 2020, only the new card will be usable.
You should keep your other Medicare cards. About one-third of people get their Medicare benefits through private insurance plans known as Medicare Advantage. Your Medicare Advantage card—which like the new Medicare cards uses a unique identifier, not your Social Security number—will not change and will still be your main card for Medicare. But you may be asked to show your new Medicare card, too, so keep that with you. Same goes if you have a separate plan for prescription drug coverage, Medicare Part D.
You can get help if you are scammed. If you think you are a victim of identity theft or Medicare fraud, contact your state's Senior Medicare Patrol, a federally funded program to help Medicare beneficiaries, their family, and caregivers. You can also call the Medicare fraud tip line at 800-447-8477 or the Centers for Medicare & Medicaid Services at 800-633-4227. Unlike a Social Security number, which is difficult to change, you can get a different Medicare number if needed.