When you shop through retailer links on our site, we may earn affiliate commissions. 100% of the fees we collect are used to support our nonprofit mission.
Learn more.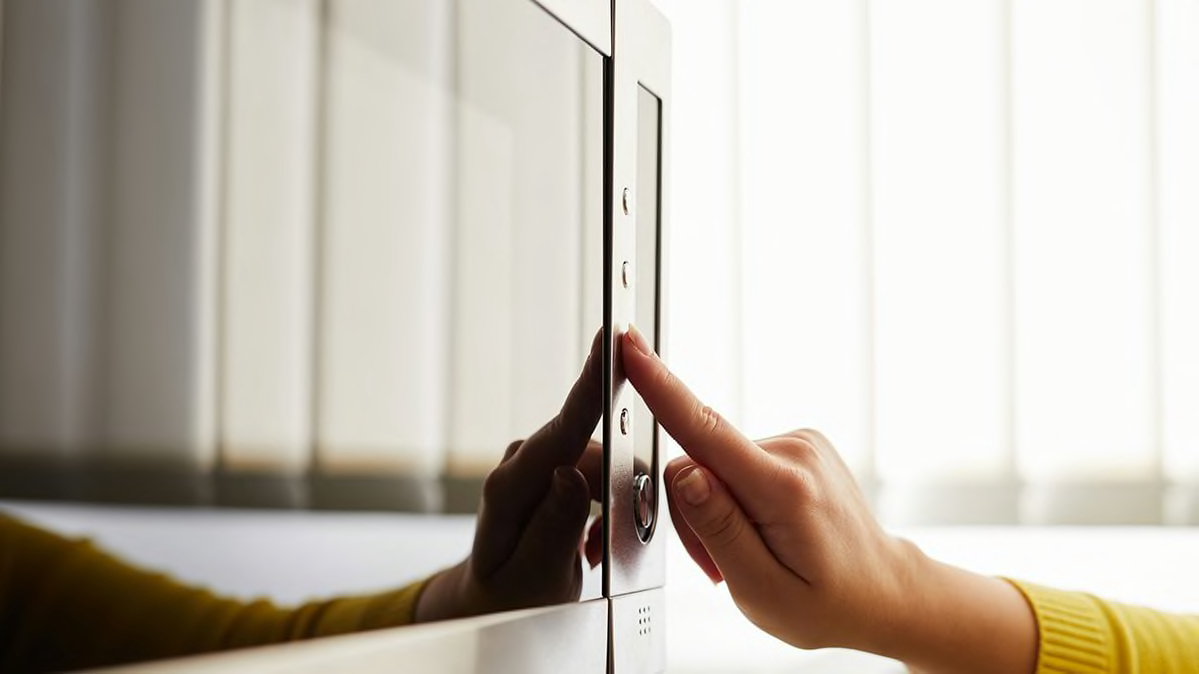 Of the four appliances in the typical kitchen suite, the microwave is the least expensive. So you might not give it as much thought as you would when buying a refrigerator, range, or dishwasher.
But buying a microwave from a reliable brand increases the likelihood that it will last longer, so you won't be prematurely putting a broken countertop model on the curb or tearing out an over-the-range microwave that no longer functions.
Consumer Reports has identified the brands of microwaves most likely to last—and those most likely to develop problems or break—based on our members' experiences with 37,435 over-the-range (OTR) microwaves and 29,038 countertop microwaves purchased new between 2008 and 2018.
Five brands of countertop microwaves and five brands of OTR microwaves received high marks for reliability from our members. And based on their experiences, we can no longer recommend one brand of countertop microwaves and three OTR brands.
To calculate predicted reliability, we ask our members about the products they own and use that data to make projections about how new models from a given brand will hold up over time. We also ask members how likely they are to recommend their microwave, with that question serving as the basis for our owner satisfaction rating. Models from brands that receive a Fair or Poor rating for reliability aren't eligible to be recommended no matter how well they perform.

To come up with the Overall Score that you'll see in our microwave ratings charts, we factor in both predicted reliability and owner satisfaction with the results of the performance tests we conduct in our labs. For microwaves, that includes marks on all the tasks you'd expect from your appliance—fast and even heating, even defrosting, controls that are intuitive and easy to use, and quiet operation.
We introduced the integrated Overall Score for OTR microwaves last fall, then updated it this year. But this is the first time we're applying our survey data to the Overall Score for countertop models.
"Calculating an Overall Score for countertop microwaves offers consumers a clearer direction of what to choose," says Simon Slater, CR's manager of product survey research.
Here are the details.
Over-the-Range Microwaves
An over-the-range microwave is a strategic choice if you're short on counter space and like the fact that it doubles as a range hood (though typically an underpowered one). Replacing an OTR model can be a bit of an ordeal because you have to unbolt it from the wall and cabinets. So when your old one breaks, you'll want to install a new one from a reliable brand.
OTR microwaves from Electrolux, Samsung, and Jenn-Air develop problems or break at a higher rate than their competitors, according to our survey. "None of these brands can be recommended by Consumer Reports at this time," says Adam Troy, a senior research associate.
Better bets are OTR microwaves from Hotpoint, a brand that earns an Excellent score for predicted reliability, and four brands that earn Very Good ratings: Frigidaire, Whirlpool, Kenmore, and Ikea.
Currently, there are no Hotpoint OTRs in our ratings, though we've tested them in the past. Several models from Whirlpool, Kenmore, and Frigidaire make our list of top microwave picks. Although the one OTR in our tests from Ikea is eligible to be recommended, it misses the mark because of its performance in our lab tests.
Nine other brands fare well enough on reliability to retain their eligibility status, including GE and LG, and you'll find some models from those two brands on our current recommended list.
Sharp was the only brand to earn a Very Good score for owner satisfaction—no brand earns an Excellent rating on that measure. Currently, there is only one Sharp model in our ratings, and it places in the middle of the pack in terms of performance.
The Most Common OTR Flaws
The most frequently reported problem? Five percent of the OTRs owned by our members reported a problem with a broken or faulty control panel.
After that, the three most common problems reported for OTRs by our members were doors that don't lock or close correctly, microwaves that fail to heat food adequately, and models that are too noisy. Members also report problems with turntables, exhaust fans, and lights, but in lower numbers.
Electrolux, in particular, stands out for having three of those problems and is among the more likely brands to have broken controls and door closing problems, and failing to heat food evenly. Electrolux is the only OTR brand that receives Poor scores for reliability and satisfaction.
Other brands that stand out in our survey for having specific problems include:
Samsung, for having broken controls.
Jenn-Air, for heating food unevenly.
Magic Chef, for being too noisy.
Consumer Reports
tests microwaves
for performance attributes including whether or not a microwave heats evenly and how noisy it is when operating on the highest setting. To avoid problems, opt for a model that aces these tests. There are plenty to choose from.
Countertop Microwaves
Larger microwaves are typically about 2 feet wide, a foot high, and about a foot-and-a-half deep, so they require a fair amount of countertop real estate. Smaller models take up a bit less space but tend to be underpowered and generally do not perform as well in our tests.
Microwaves from Avanti and Farberware stand out as the most reliable brands, and both earned an Excellent rating for predicted reliability in our member survey. Other standouts, each earning a Very Good rating, are Black+Decker, LG, and Samsung. Based on performance, of those five brands, one model from Farberware and two from LG make our recommended list.
Panasonic, which earns a middle-of-the-road Good rating for reliability, is the only brand of countertop microwave to receive an Excellent score for owner satisfaction. Eight of the 11 Panasonic models we tested perform well enough to make our list of top microwave picks. Panasonic was one of 12 brands in our tests to earn a Good score for reliability, but none of the others do as well in satisfaction. Three brands receive a Poor rating on that measure—RCA, Electrolux, and Frigidaire.
Only one countertop brand, Whirlpool, receives a Fair rating for predicted reliability. As a result, countertop models from Whirlpool lose eligibility to make our recommended list. At the moment, there is only one model from Whirlpool in our countertop microwave ratings, and it did not perform well enough prior to our introduction of the Overall Score to be recommended. This contrasts with Whirlpool's showing in our OTR ratings, in which the two top models are from that brand.

Common Countertop Microwave Flaws
Complaints about countertop microwaves are similar to those about OTRs. Noise tops the list, with 5 percent of the countertop microwaves owned by our members reported as being excessively noisy.
The next most common problem is a microwave that fails to heat adequately, followed by control panels that break or don't work as they should. Other issues, such as broken turntables, doors, and lights, were reported in lower numbers.

Here are the brands highlighted in our survey for specific problems:

KitchenAid, Panasonic, and Whirlpool, for having doors that don't close or lock properly.
Cuisinart, for having turntables that stop turning.
As a group, countertop microwaves tend to be a bit noisier than over-the-range models, although in our
microwave tests
, none were rated Poor. In our heating evenness tests, most countertop models earn an Excellent or Very Good rating with the exception of small microwaves, which earn mediocre scores at best.