When you shop through retailer links on our site, we may earn affiliate commissions. 100% of the fees we collect are used to support our nonprofit mission.
Learn more.
Small appliance manufacturers gathering in Chicago earlier this week for the International Home + Housewares show definitely got the memo about the surge in single households—roughly half of all American women are unattached and by 2025 there will be as many single-person households in the U.S. as there are homes with families.
That shifting demographic was evident in the bounty of super-compact countertop appliances, aimed at the single set and their presumably smaller kitchens. One manufacturer's representative went so far as to call the mini appliances part of our "single lady line." Though some of the products will appeal to bachelors, too, not to mention downsizing empty nesters or anyone looking to save space on the countertop. Here are a handful of our favorites.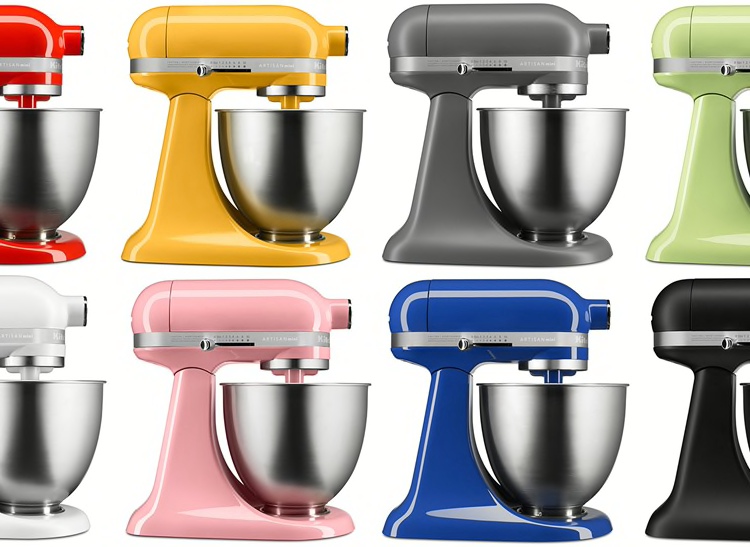 KitchenAid Artisan Mini Stand Mixer
From the brand synonymous with stand mixers, this 3.5-quart mixers represent the first downsizing of the appliance since 1962. "Particularly among millennials, urban dwellers and empty nesters we saw a desire for a smaller mixer that provides the same overall features of our larger models," Derek Ernst, global marketing director for KitchenAid small appliances, said in the news release.
The mini mixer is 20 percent smaller and 25 percent lighter than its full-size counterpart, though KitchenAid says it has the same power. It can supposedly mix ingredients for 5 dozen cookies, compared to the 12 dozen cookies you'll get from a largest mixer.

The Artisan will be available in a wide array of colors worthy of the iconic KitchenAid brand, including empire red, honeydew, hot sauce, and twilight blue.
Available June, $400.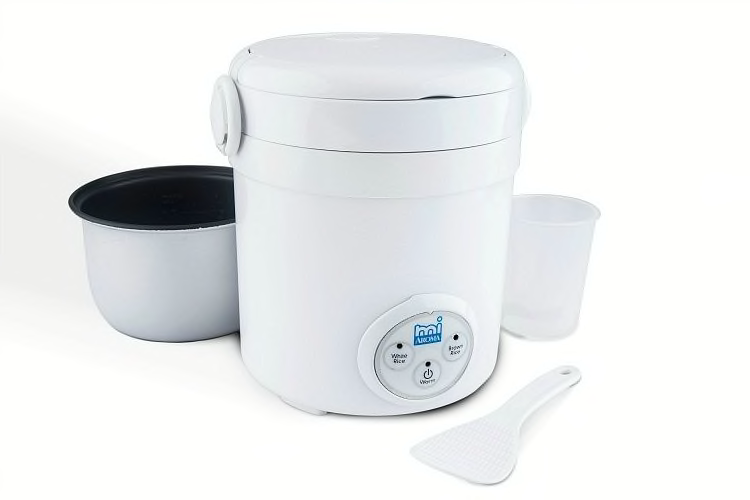 Aroma Mini Rice Cooker
A lot of rice cookers on the market can steam 20 cups or more of cooked rice, enough for a small village. With their maximum capacity of 2 to 3 cups cooked rice, the latest mini cookers from Aroma are meant to feed a small household.
The mi Aroma MRC-903 features one-touch operation, a removable nonstick cooking pot, and a handle design for meals on the go (soups, pastas, and even omelets are also possible in the cooker). Paying more for the mi Aroma MRC-903D gets you all the same features, plus programmable digital controls for white and brown rice and a keep-warm mode.
Available now, $30 to 40.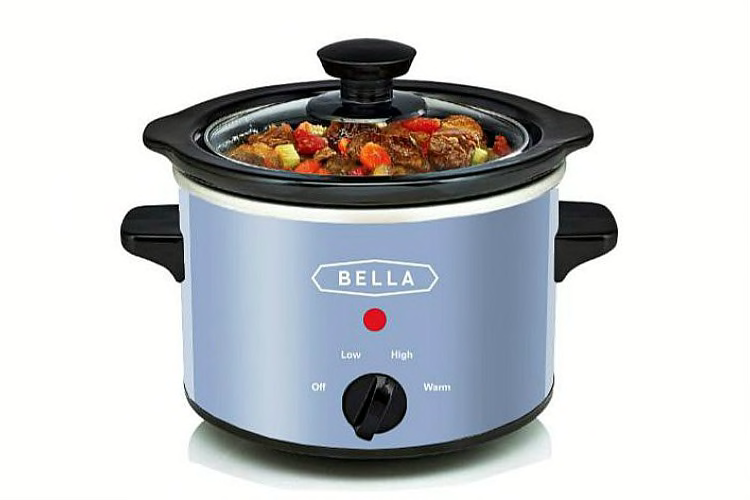 Bella 1.5 Quart Slow Cooker
Forget about the Sunday pot roast or Super Bowl chili, but for smaller meals—morning oatmeal, say, or a small batch of yogurt—this mini slow cooker from Bella is up to the task. Features include a removable stoneware pot and tempered glass lid, both of which are dishwasher safe. The cooker will be available in multiple patterns, including rose quartz and serenity, named the 2016 colors of the year by Pantone.
Available Fall 2016, $15.