When you shop through retailer links on our site, we may earn affiliate commissions. 100% of the fees we collect are used to support our nonprofit mission.
Learn more.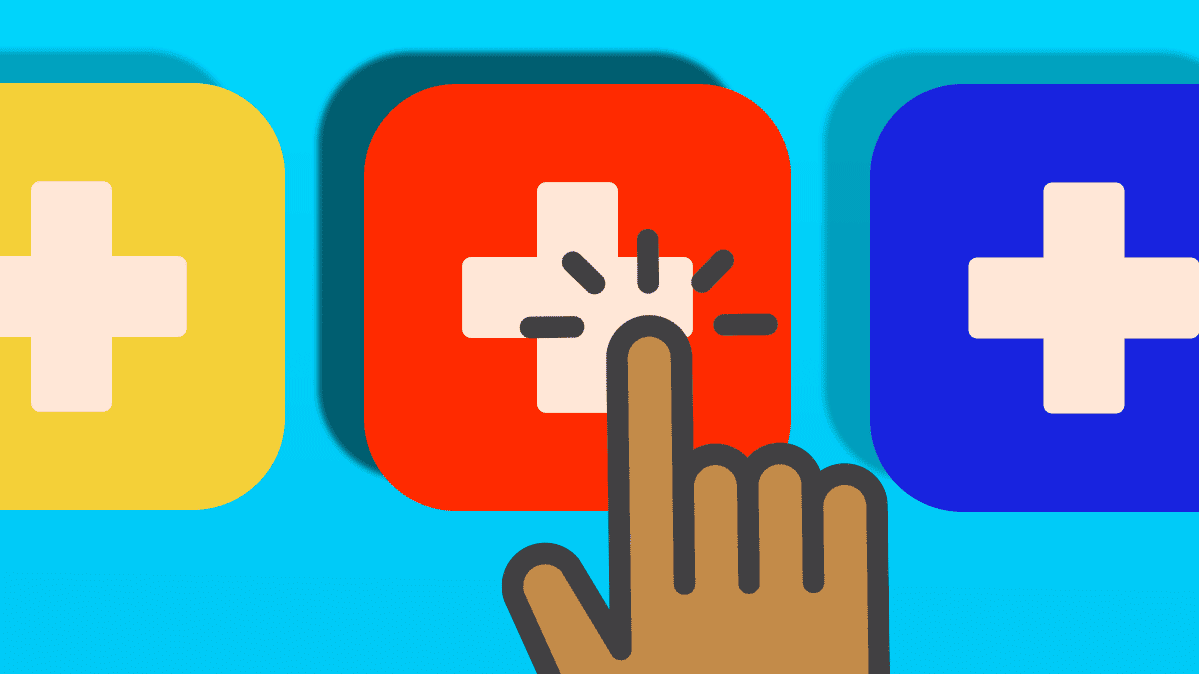 A cursory look through the app store on your smartphone shows that there are thousands of health apps available that are claimed to help people do everything from tracking their blood glucose levels to preventing pregnancy.
Some health apps can be valuable tools for patients and doctors, but it's hard to figure out which ones are effective and safe—and which might put your health or privacy at risk.
Regulators have sanctioned the companies behind some apps for making claims that were not supported by sufficient evidence: In 2015, for example, the Federal Trade Commission fined the makers of two apps that were claimed to be able to diagnose skin cancer. Other apps, meanwhile, have been cleared by the Food and Drug Administration, such as Apple's EKG app for its smartwatches. However, while federal agencies can step in if an app is making false claims, they don't actively police all the products available.
The sheer volume of choices can make it difficult to differentiate one app from another, creating a real Wild West situation for consumers, says Michael Millenson, an adjunct associate professor of medicine at Northwestern University's Feinberg School of Medicine in Chicago. If you're considering using a health app, here are some things to keep in mind when you're making a selection.
Is the App Making Important Medical Decisions or Diagnoses?
Consider what you're planning to use the app for, and how important that is to your health.
"If you're using a step tracker, and it's off somewhat, it's not really that important if you took 8,000 or 10,000 steps," Millenson says. (For sticklers, however, CR tests the step-count and heart rate accuracy of all the smartwatches and fitness trackers in our ratings.) The trouble is when you are relying on an app for something more serious, Millenson says, such as trying to determine whether a mole might be cancerous.
If an app is dispensing a diagnosis or specific medical advice, you should be sure to discuss it with a doctor. "It's not wise to take the advice of an app over a doctor," says Dena Mendelsohn, senior policy counsel at Consumer Reports.
That's particularly important if the advice you receive from an app conflicts with the advice you've gotten from a doctor, Mendelsohn says: "If it doesn't match up, it's an opportunity for a conversation with a provider."
Does the App Work Well?
It can be difficult to figure out how well a health app works, Millenson says.
Just because it's from a well-known brand or even hospital doesn't mean it's necessarily effective, he says. And the reviews in an app store probably aren't a good source for information: "That'll tell about usability but may not tell you about accuracy."
Websites or groups for people who have the condition you're looking to monitor may at least help you identify apps that others have found useful, he says. The American Association of Diabetes Educators, for example, ran a survey on app use. However, even that is just a starting point, not a guarantee of accuracy or scientific validity.
Most assurances should not be considered foolproof. One company that received clearance from the FDA to market its app as a contraceptive, for example, was later found by the Advertising Standards Authority in the U.K. to have misled consumers with Facebook ads that described the app as "highly accurate."
Is the App Evidence-Based?
There are relatively few scientific studies done on most health apps, which makes concrete evidence for their efficacy hard to come by, Millenson says. And when studies are done, they're often funded by the same people who made the app—which creates a conflict of interest and means you should take their findings with a grain of salt.
You can try searching for the name of an app in PubMed, a free database of medical studies and abstracts; if the study was funded by the company, it will usually say so at the very bottom.
If an app doesn't have published research behind it, it doesn't mean it's not useful, Millenson says—but "it means your ability to be certain that it's useful is not very good."
You can review a partial list of apps cleared by the FDA, though note that because these are generally considered "low risk," the clearance process does not necessarily guarantee that the app has rigorous evidence supporting it.
Is the App Protecting Your Privacy?
Though doctors and hospitals must abide by the healthcare privacy law known as HIPAA, just because an app is used for health purposes doesn't mean it is subject to any particular privacy rules or regulations, Mendelsohn says.
"There might be an expectation that there are some extra precautions," she says. "In most cases, there are no special privacy protections. It's buyer beware." Consumer Reports identified significant privacy and security problems in the fertility tracking app Glow in 2016, for example. (The company updated the app to correct the vulnerabilities.)
Consumer Reports' Digital Standard offers guidelines for data protection, and you can look at the terms of service on an app to see how well it meets that standard. For example, you can check to see whether the app is asking for permission to access your contacts or photos or whether the terms of service allow it to share your data with third parties, Mendelsohn says.
It's good to be especially cautious with apps that track things such as fertility and sexual or mental health. Having the information collected by those apps revealed or shared could violate your privacy or even lead to discrimination at work or in other areas of your life, Mendelsohn says. Certain health information, for example, could be used by insurance companies to decide how much you'll pay for life or disability insurance, or whether they'll sell you a policy at all.
Finally, keep in mind that most apps store your health information on computer servers controlled by the developer—not on your phone. It's wise to remember that any time you use a health app, you probably are sharing the information it collects with a technology company.
How Is the App Making Money?
If you don't pay for an app—and sometimes when you don't pay very much for an app—there's a good chance it's making money in other ways, Millenson says. That may include profiting off your data, which is often a valuable commodity to marketers and advertisers.
"There's a saying that if the app is free, you're the source of the profits," Millenson adds. In that case, take extra care to examine the terms of service on the app and figure out exactly where your data is going.