Best Online Resources for Book Lovers and Students
These sites will help you find deals and connect with other readers When the e-book reader was introduced, I worried that the arrival of this high-tech device would be the end of print. But the opposite has happened, according to a 2014 survey conducted by the Pew Research Center. Print remains America's preferred way of reading.
That doesn't mean the e-book has died off or will disappear any time soon. In fact, the Pew survey had also found that the popularity of e-books is on the rise, due to an increase in device ownership. Fifty percent of Americans now own mobile device—a tablet or an e-book reader—for e-book reading. As a result, more places to shop for digital books have cropped up.

Oyster: Subscribe to Oyster unlimited for $9.95 a month to get access to more than 1 million books, including new releases. Oyster offers a free 14-day trial. If you don't want a subscription, you can buy a single book to read with the Oyster app (available for iPhone, iPad, Android, Nook HD, Kindle Fire, and a Web browser). Oyster's partners include Harper Collins, Simon & Schuster, Penguin Random House, and Scholastic. I searched for textbooks I needed for school and Oyster had four out of five of them.
Scribd: Subscribe to Scribd for $8.99 a month and get unlimited access to over 1 million books, audiobooks, and comics. You can try Scribd with a 14-day free trial. A few partners include Penguin Random House, Marvel, and more. The Scribd app is available for iPhone, iPad, Android, Nook HD, Kindle Fire HD/HDX, and on a Web browser. Scribd also offers books to buy, and might have course materials available. Users can also upload documents to share with others, which can be extremely helpful in terms of study materials.
Luzme: This price comparison site helps you get the lowest prices on e-books and e-textbooks for your Kindle, Nook, iPad, and more. You don't have to register to compare prices, but if you do you can use the My Watchlist feature, which lets you "watch" a specific book and name the price you're prepared to pay for it. Luzme will e-mail you if the book becomes available at your price. You can also get alerts when authors you like release a new book.
Inkmesh: The Inkmesh e-book search engine lets you find e-books and e-textbooks for Kindle, Apple, Nook, and other devices. Unique feature: You can browse books by subject and also browse free books offered by Amazon for the Kindle, Barnes & Noble for the Nook, and more.
Online Communities for Book Lovers
XOXO After Dark and Pulse It: Supported by Simon & Schuster, these sites offer select or featured e-books for free. XOXO After Dark adds a new e-book every week and lets you dip in to it for 30 days. Pulse It has at least two free featured e-books available at any given time. Registration is free for these sites, which are targeted to fans of young-adult fiction. You can enter online contests, interact with authors, and even write a blog.
Wattpad: Available online and as an app, Wattpad allows you to read, share, and create stories. With more than 40 million members, Wattpad has more than 100 million stories to read for free. Users have the ability to message writers and interact with other users, as well as get notifications when a new piece of writing is shared from a particular author.
Goodreads and Shelfari: These online communities, both sponsored by Amazon, allow users to rate books, interact with one another, and share insights in online discussions. Users can see what books their peers recommend and keep track of books you want to read. Both Goodreads and Shelfari are available as an app and for the Web.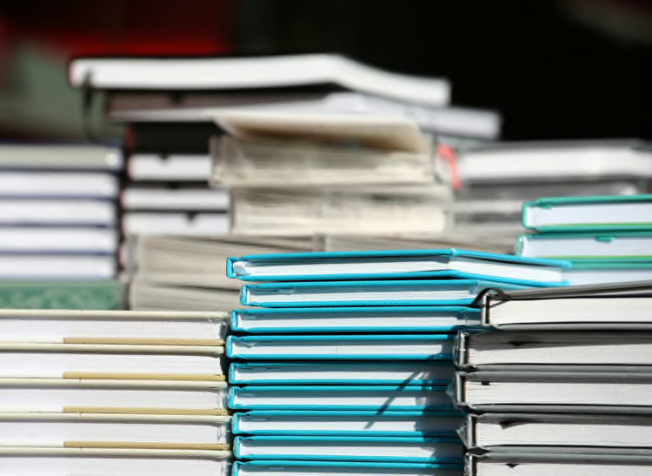 Library: Don't overlook your local library. Many offer e-books and e-textbooks to borrow for a limited time. I know that my local library offers e-audiobooks and e-music, for instance. Just be sure to inquire and take advantage of the offerings.