When you shop through retailer links on our site, we may earn affiliate commissions. 100% of the fees we collect are used to support our nonprofit mission.
Learn more.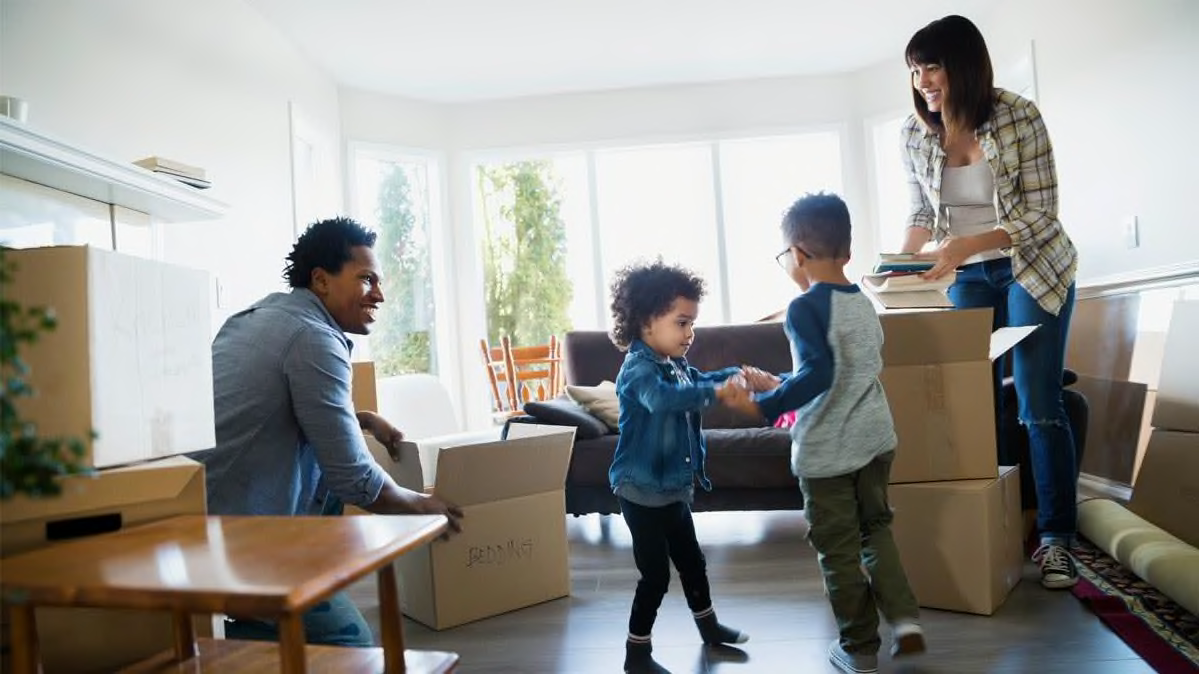 If you ask a real estate agent when the best time to buy a home is, chances are the answer will always be "now." As housing prices and mortgage rates start to tick up, the real estate agent's advice may be right on target.
According to Bankrate's chief financial analyst, Greg McBride, mortgage rates have risen sharply. Bankrate's benchmark 30-year mortgage rate is currently 4.78 percent, which is the highest level since July 2011. Back in March, rates averaged just 4.54 percent. For a $200,000 mortgage, that increase means an additional cost of $10,363 in interest over 30 years.
"The broad trends point to higher rates over the next few years," McBride says. "But the sharp rises tend to happen during short periods of time, and lately we've been seeing this with mortgage rates."
How Much Is a $200,000 Mortgage?
| | | | |
| --- | --- | --- | --- |
| Date | 30-Year Fixed-Rate Mortgage | Monthly Payment | Total Overall Cost |
| March 2018 | 4.54% | $1,018 | $366,526 |
| May 2018 | 4.78% | $1,047 | $376,889 |
| Difference | +0.24 percentage points | +$29 | +$10,363 |
Housing Market Has Mostly Recovered
It's not just mortgage rates that are on the rise. Housing prices are also climbing in most markets across the country. For 2018 the Federal Housing Finance Agency increased the maximum conforming loan amount for mortgages that meet Fannie Mae and Freddie Mac guidelines in most areas of the country to $453,100, an increase from $424,100 in 2017.
These loans, known as conforming mortgages, are considered less risky by banks, allowing them to offer a lower interest rate. Raising the conforming loan limit means more borrowers will be able to purchase a home without having to get a nonconforming—or jumbo—mortgage, which typically carries a higher interest rate.

Home buyers in high-cost areas, however, will have access to larger mortgages—up to $679,650, in line with local housing prices.
"These are not for starter homes," says Sumit Agarwal, professor of finance at Georgetown's McDonough School of Business. "The people buying these homes may be in some sense stretched. They are looking for every angle they can to get a bigger house."
A shortage of houses for sale in many areas is adding to pricing pressures. "High-demand ZIP codes around the country are ripe for multiple bidders," says McBride. "People are getting into bidding wars to own homes in a good school district or a desirable neighborhood."
4 Questions to Consider
Though nobody wants to pay more in interest, rising rates do not necessarily mean you should rush out to buy a house. Here are a few questions to ponder before making an offer on a new home:
1. What are the tax implications? Under the new Tax Cuts and Jobs Act, signed by President Donald Trump in December, the amount that you can deduct in state, local, and property taxes in 2018 is limited to $10,000. If your taxes are higher, this will limit your ability to write off those expenses.
This may be offset by the higher standard deduction, which in 2018 will be $24,000 for a couple filing jointly, compared with $12,700 in 2017. This will also limit your ability to itemize your mortgage deduction, which has been lowered to a limit of $750,000 on the loan principal from $1 million previously.
This means that fewer Americans are likely to itemize. Currently, 30 percent of Americans do, but that could drop to just 10 percent of filers.
2. Are you saving regularly? Between the down payment, closing costs, and other related fees, buying a home can eat up whatever cash reserves you have. Scrambling to come up with the cash you need to get into the home you want can lock you into a constant struggle to make ends meet.
Georgetown's Agarwal recommends taking an honest look at how much house you can afford. Stretching to buy a bigger home can seem rational in one sense, especially if you expect your family to grow in the near future. But if you're simply spending more because you've fallen for a larger home, you might find yourself regretting that decision in the long run as bills continue to stack up.
3. What expenses will you have in the near future? "Once you buy a house, the inevitable tendency is to start filling the house, and then you start racking up credit card debt," Agarwal says. "That's when you start getting into trouble."
Add a growing family or a new car into the mix, and it's easy to imagine how your budget will be stretched to the max before you know it. Mortgage lenders aren't likely to help you think through future costs, but taking a long-term view of how your mortgage payment fits into your overall financial picture can help prevent stress later on.
4. How long will you stay in the home? There are many benefits of homeownership, from building equity to getting tax breaks. But there are plenty of up-front fixed costs associated with buying a home. A common guideline is that it makes sense to buy only if you plan to stay in your home for at least five to seven years. "If you stretch your budget in a bidding war, you may have to wait even longer to come out ahead," McBride says.
Editor's Note: This article has been updated to reflect Bankrate's most recently published mortgage rates.