Smarter: Is MSG Bad for You?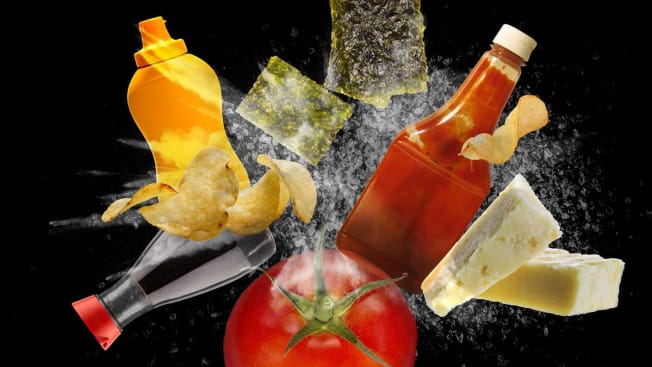 This week, I'm examining whether my mom's firmly held belief that MSG is harmful holds any water. Basically, like any good daughter, I'm looking to prove her wrong. Also in this issue: One of you wrote in asking what might be going wrong with your dishwasher, and we have our ideas.
THE BIG STORY
'Some Food for Thought'
My first impression of MSG was that it was tasty but its tastiness came with a price.
That impression was established early in my childhood when my family went out to restaurants. After the meal, my aunt sometimes complained about a tingling in her face. My mom would note her thirsty throat. My extended family, who liked to fight over everything, suddenly were in agreement about one thing: The food was delicious, but it likely had MSG. 
We're experiencing one of the largest outbreaks of monkeypox outside of its endemic countries. Which statement about monkeypox is true?
A. Monkeypox comes from monkeys.
B. It's a new disease that scientists only recently identified.
C. One of the most common symptoms is a rash.
D. There are no vaccines against monkeypox.
There's something unique about the rear window of this truck.
Reader's question: After my dishwasher cycle is complete, the dishes are still wet, and they used to be completely dry. Any suggestions on how to fix it, or do I need to just buy a new dishwasher?
Our answer: Without knowing the brand of the dishwasher, here are some general ideas on what might be going on. It could be the heating element of your unit is faulty, or the electronic control (if you have one) may have a bad button and it's not activating the heater, says Larry Ciufo, who has tested dishwashers for CR for 15 years and has fixed a few dishwashers himself.
If your dishwasher does not have a heating element, the water heater that raises the water temperature to help with the drying is likely not working. The best thing to do is to call a repair person; they should be able to easily fix any of these issues.
If you have a question you want to ask an expert, email me. I'm all ears!
What makes a perfect hot dog for you? Is it flavor? Juiciness? Texture? We tasted several supermarket hot dogs for these factors and more to find out which is the best. 
The clear winner is Nathan's Famous Skinless Beef Franks. They were described by CR food writer Paul Hope as "the Goldilocks of hot dogs: crisp skin, subtle spice, uniform texture, and juicy."
On the other side of the spectrum, we have a hot dog that elicited an "It's not disgusting. It's just disappointing" review from CR reporter Angela Lashbrook. If you're curious about which hot dog is the definition of "Eh, this is whatever," you can check out our hot dog evaluation here.
And if you're more into vegan hot dogs, don't worry, we've also got you covered with our evaluation of the best vegan hot dogs.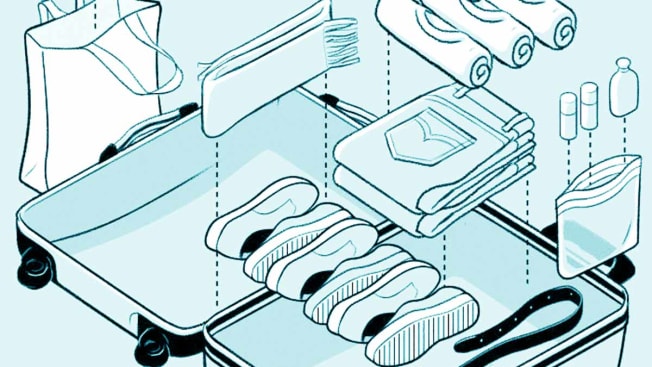 When I'm going on a trip, I like to travel light. But it's funny how often our sense of realism can just fly out of the window when we're packing for a trip, and we end up overpacking.
If you want to be more efficient about packing and avoid overloading your suitcase, here are some great tips (and you can read the full list of our advice here).
Remember, you don't need a new outfit every day. Instead, take items that you can mix and match into different outfits, following a 3-to-1 ratio (three tops for every bottom).
Roll up soft clothes that don't wrinkle easily. It'll save space in your suitcase.
Don't leave your shoes empty. You can put small items of clothing or accessories into sandwich bags and stuff them into shoes.
What are the hacks you use to make everything fit in your suitcase? Drop me a note.
IN CELEBRATION OF PRIDE MONTH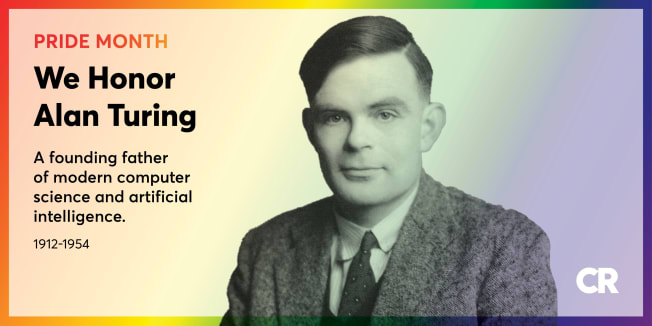 We should remember computer science pioneer Alan Turing, who was behind the breaking of the Nazi Enigma code during World War II. Turing was convicted of "gross indecency" in 1952 during a time when homosexuality was still a crime in Great Britain. He was only granted a posthumous pardon by Queen Elizabeth II almost 60 years after his death. To learn more about Turing, read here.
There's a tampon shortage going on right now. Should you make your own tampons? Uh, no.
The answer is C. One of the most common symptoms of monkeypox is a rash that can start on the face and then spread to other parts of the body—though it can appear in other locations first, too. 
Some other facts: While monkeypox was first identified in monkeys, experts believe that the virus actually likely came from rodents. And no, it's not a new disease—we've known about it for decades.
One piece of the good news is that there are vaccines for monkeypox. Because monkeypox is closely related to smallpox, the two vaccines that are approved against smallpox can be used against the disease. 
Have more questions about monkeypox? We've answered common questions about the disease here.
"Every hot dog has its day."