When you shop through retailer links on our site, we may earn affiliate commissions. 100% of the fees we collect are used to support our nonprofit mission.
Learn more.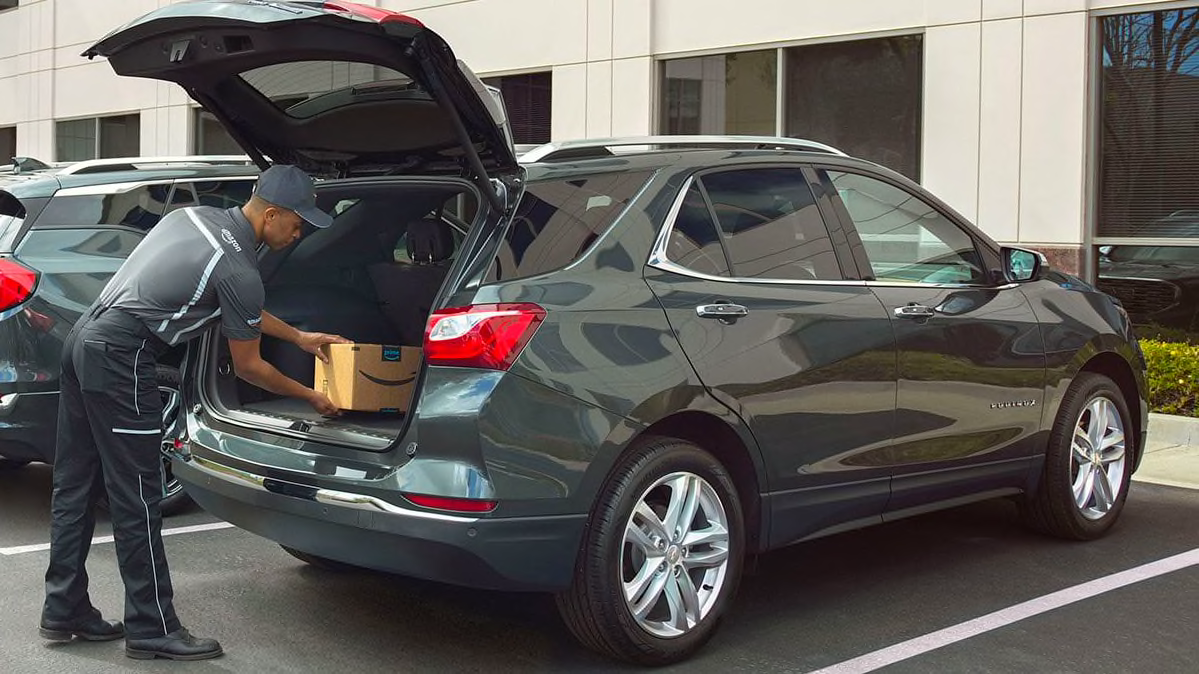 Amazon announced that Prime subscribers in 37 cities will be able to accept package deliveries to their General Motors or Volvo cars starting today. The program is designed to stop the theft of packages left outside, similar to Amazon's recently launched in-home delivery service.
Amazon Prime customers can take advantage by downloading and using the Amazon Key app. They can connect their eligible car using it, giving delivery drivers access to the vehicle.
According to Volvo, the service is similar to one that already exists in Europe.
"We have offered in-car delivery in Europe since 2015 through programs in the Nordics and Switzerland, and we believe that receiving packages should be as easy and convenient as ordering them online," said Anders Tylman-Mikiewicz, vice president of consumer connectivity services at Volvo, in a statement.
Amazon said that deliveries can only be made to cars parked in an "open, street-level, and publicly accessible area." Packages will either be left in the trunk or the cabin, depending on the type of vehicle it is and how much space is available. If the driver can't access the car or the package doesn't fit, the delivery will be rerouted to a backup location of the customer's choosing.
Although in-car delivery is designed to thwart "porch pirates" from stealing packages, it also raises some security concerns of its own. In 2017 researchers demonstrated a security flaw in the Amazon Key app that allowed drivers to re-enter a customer's home even after a delivery was complete. (Amazon says it has patched the flaw.)
Of course, drivers will have access to the inside of vehicles and any valuables or personal information that may be left there. But an Amazon spokeswoman, Kristen Kish, told CR that drivers "are thoroughly vetted, with comprehensive background checks and motor vehicle records reviews." A GM spokesman declined to comment further, referring CR to Amazon's statement.
For some shoppers, those security concerns may be offset by the system's convenience, including the ability to have a package securely delivered while they're at work, or to keep surprise gifts away from prying eyes.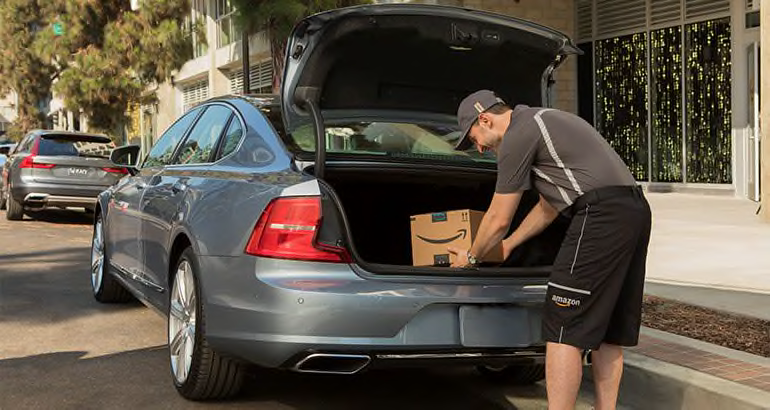 How It Works
Check to see whether you (and your car) are eligible. Initially, only owners of certain 2015 and newer Buick, Cadillac, Chevrolet, and GMC vehicles equipped with the OnStar telematics service and Volvo vehicles with the Volvo On Call telematics service will be able to participate. Even then, the service is limited to 37 select cities for now.

If you and your car are eligible, download the Amazon Key app and connect your vehicle to it.

When purchasing an item from Amazon, choose "in-car delivery" at checkout. The morning of the delivery, Amazon will inform you through its app of your 4-hour delivery window.

Park your vehicle within two blocks of a preselected delivery address; that could be your home, office, or other location. The driver will also use an Amazon app to gain access to your vehicle—connecting through OnStar or On Call—and the vehicle's doors will automatically lock once the delivery driver indicates that the package has been delivered successfully.
Would you let Amazon deliver a package to your car? Or would you rather take your chances with porch pirates?
Let us know in the comments below.