When you shop through retailer links on our site, we may earn affiliate commissions. 100% of the fees we collect are used to support our nonprofit mission.
Learn more.
Consumer Reports is an independent, non-profit organization dedicated to helping consumers. When you shop through retailer links on our site, we may earn an affiliate commission—100% of the fees we collect are used to support our mission.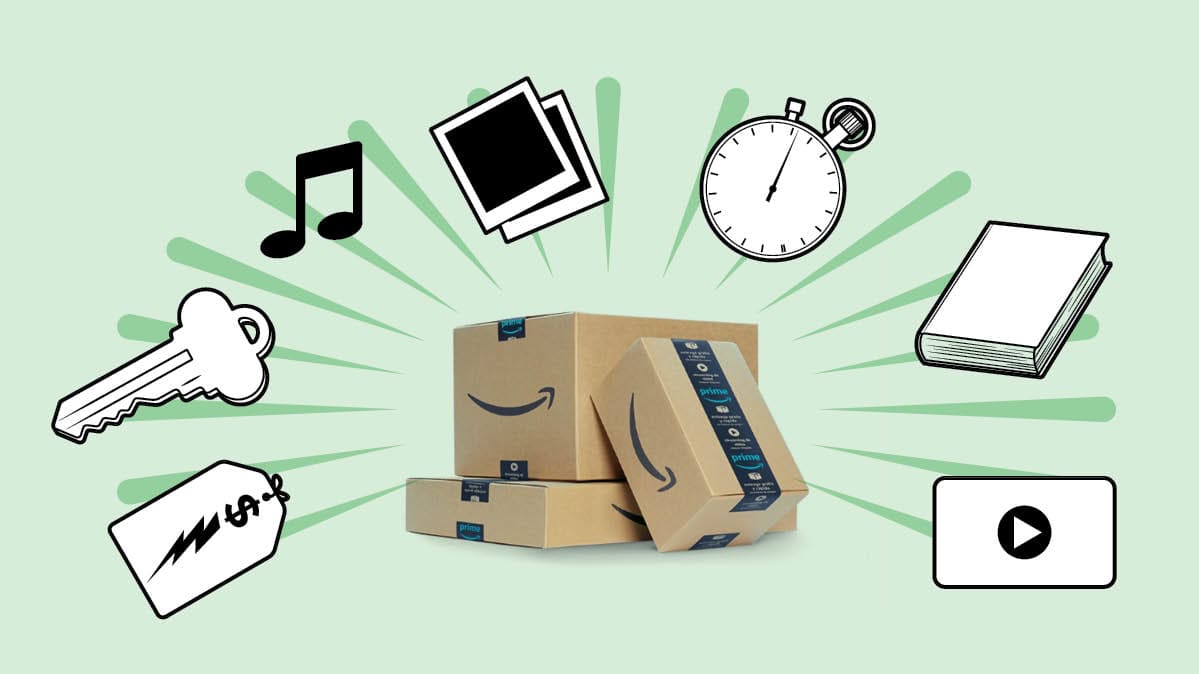 Illustration: Chris Philpot
Launched in 2005, Amazon's membership service, Amazon Prime, continues to evolve.
Now, 14 years later, Amazon has just announced its latest expansion of the service. Next-day shipping offered with Prime memberships will now be available nationwide, with no minimum purchase or additional charge, to all Prime members. What's more, Amazon is adding to the list of products available with this service, raising the number to more than 10 million, the company announced. (More than 100 million products are now available for free two-day delivery.)
Earlier this year, Amazon added a new feature, Amazon Day, to its Prime membership. That service offers consumers the option to schedule deliveries.

If you know you'll be home every Friday, for example, you can instruct Amazon to deliver all your packages that day, which may be a better option than having a package or two sit on your doorstep, tempting porch pirates until you get home. You can still choose to receive orders on other days and by one-day or two-day delivery if an item is needed sooner.

Amazon also points out that by scheduling deliveries, it will be able to consolidate items into fewer boxes and cut down on the number of trips to your home, helping to reduce its carbon footprint. The company says it aims to make 50 percent of its shipments net carbon zero by 2030.

How Amazon Prime Works
Since Amazon Prime started, the service has expanded into many other areas, including offering free streaming movies and music, rapid delivery options, and discounts on groceries.
You can pay a lump sum of $119 for a one-year Amazon Prime membership or you can choose a month-to-month rate of $13.
If you're a student enrolled in at least one course at a college in the U.S. or Puerto Rico, you're eligible for a $59 annual Amazon Prime Student account or a month-to-month rate of $6.49 (for a total annual charge of $77.88).
Amazon also offers Prime members an extra 10 percent off items for sale at Whole Foods Markets as well as additional price cuts each week on select products. Prime Now offers free 2-hour delivery of groceries and a more limited set of products in select cities.
Amazon also allows you to have packages delivered to your car as long as you have a Buick, Cadillac, Chevrolet, GMC, or Volvo made in 2015 or later. The cars also need to have an active OnStar or Volvo On Call account.
The service is available to Prime customers in 37 cities and was created to help prevent package theft.
It is similar to another that Amazon launched last year—Amazon Key, which allows couriers to enter your home to drop off packages even when you're not there. While Amazon Key requires you to pay $220 for a home smart lock and camera, there is no installation charge to let couriers access the trunk of your car.
More Benefits
Free same-day delivery. Members qualify for free same-day delivery on more than 1 million items if they order at least $35 worth of goods, as well as 1- and 2-hour delivery with Prime Now (available in select cities) on tens of thousands of items.
Amazon Prime Rewards Visa Signature Card. The Amazon Prime Rewards Visa Signature Card gives cardholders 5 percent back on purchases made at Amazon.com and Whole Foods. If you don't have a Prime membership, you get 3 percent back.
There are other benefits to using the card. You'll get 2 percent back at gas stations, restaurants, and drugstores, and 1 percent back on any other purchases. There's no annual fee, and if you use it while traveling, there are no foreign transaction fees.

Instant access to video streaming. Membership includes instant access to tens of thousands of movies and TV shows, including Amazon original series such as "The Man in the High Castle," "Tom Clancy's Jack Ryan," "Homecoming," and the Golden Globe-winning "The Marvelous Mrs. Maisel." You can watch at home on your computer, Fire TV, or other compatible devices.
Music streaming. Prime Music offers unlimited ad-free access to more than 1 million songs and thousands of playlists and stations.
Prime Photos. Secure unlimited photo storage in the Amazon Cloud Drive.
Access to Lightning Deals. Members qualify for early (30 minutes before everyone else) access to short-term, deeply discounted Amazon Lightning Deals that often feature high-tech and fashion goods.
Kindle Owners' Lending Library. Members get access to more than 800,000 e-book titles. You can borrow one per month, with no due date, along with one prereleased book per month with Kindle First.
Prime Now. With an Amazon Prime account, you can download a mobile app that allows customers in most parts of the country to shop from early morning to late night, seven days a week, for groceries, gifts, and food from neighborhood stores and restaurants. Delivery is free of charge within 2 hours or within 1 hour for a fee. For restaurant orders, delivery is free within an hour of ordering, and the service is available from Amazon-affiliated restaurants in select areas.
Amazon Family. The benefits include 20 percent off diapers through the site's Subscribe & Save service and 15 percent off eligible products from your baby registry.
Membership sharing. Two adults living in the same household can create an Amazon Household to share certain Amazon Prime benefits.
Why You Might Not Want a Membership
Of course, not everything about Amazon Prime is worth the membership. There's the question of how often you shop on Amazon. If you aren't online much or you don't think you'll take advantage of many of the services membership offers, you might as well pass.
If you're unsure whether Prime is right for you, consider signing up for a free trial. You'll have 30 days to give it a test-drive. But take note: At the end of the trial period, your credit card will be charged the membership fee automatically for the next period unless you cancel in advance.
Paid members who haven't used their benefits are eligible for a full refund. You can't receive a refund if any household member has placed a Prime-eligible order.
Editor's Note: This article has been updated with new information.

Consumer Reports makes it easy to buy the right product from a variety of retailers. Clicking on a retailer link will take you to that retailer's website to shop. Our service is unbiased: Retailers can't influence placement. All prices are subject to change. Learn more.