When you shop through retailer links on our site, we may earn affiliate commissions. 100% of the fees we collect are used to support our nonprofit mission.
Learn more.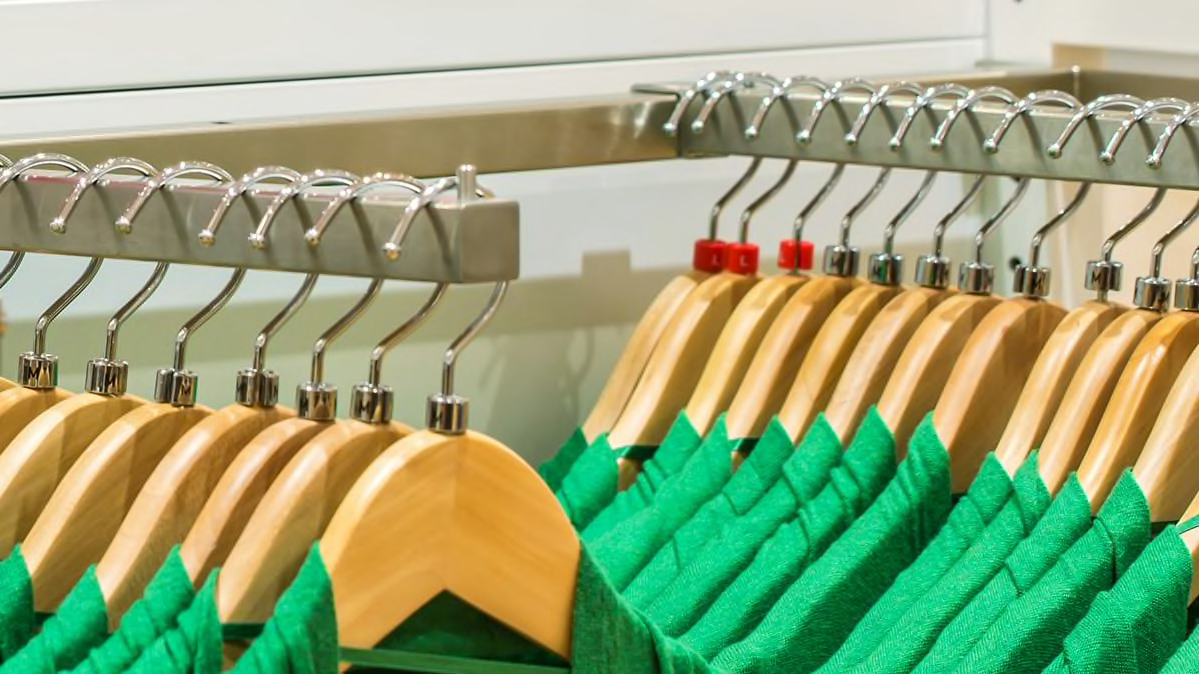 To save money while holiday shopping, it might seem like a good idea to head to the outlets. But beware: Outlet malls can cause even the most disciplined shopper to overspend, especially this time of year.
The main draw, of course, is that everything is on sale, and discounts are even better around the holidays. Typically, you can save 25 to 65 percent; the average discount is 38 percent, according to Value Retail News, an industry publication.
But don't assume that every sweater, pair of slacks, or kitchen appliance is a steal. We shopped the outlets, and though we did find significant savings on many items, some of the goods we bought were cheaper in regular retail stores.
To see the items that we found were worth a trip to the outlets—and those that weren't—read "The Inside Dope on Outlet Malls."
To get the deepest discounts, follow these tips:
Head to the Sales Rack
As in regular stores, the biggest markdown on goods can generally be found on sale racks in the back of outlets. But before you buy, make sure the item you're interested in is really a good deal. There are shopping apps that will help you scout for cheaper deals elsewhere.
Some items, like clothing, are made specifically for outlet malls, so you won't be able to compare prices on everything you find. Manufacturers usually tweak some construction details on their retail goods (using less expensive buttons, fewer stitches per square inch, or thinner materials, for example) to sell them for less at outlets.
The good news is that we found very few seconds, irregulars, or returned items when we shopped at outlet malls recently. But it's a good idea to inspect goods carefully before you head to the register, just to be sure they're in good condition.
Be Loyal
See whether the malls near you have rewards programs. You can get exclusive, personalized coupons and sale offers. For example, Tanger, which operates 43 malls in the U.S., has its TangerClub. A one-time $10 fee gets you coupon books that you can access on your mobile device. You also get free gift cards once you hit certain spending levels, exclusive web offers, and other benefits.
While you're on the website, look for printable coupons. Some centers charge a fee for a book of coupons on-site, but you can generally download it free if you've signed up for the rewards program.
Time It Right
Getting to an outlet mall can be a long trip. In Consumer Reports' past survey of 15,789 readers who shopped at outlets, 34 percent traveled more than 50 miles from their home; 1 in 5 had to go more than 100 miles.

If possible, grab a to-go coffee and hit the road early. Crowds are smaller and merchandise hasn't been picked over in the morning. Most shoppers go to outlets between noon and 3 p.m. If you're not a morning person, try going in the early evening.
Another smart idea: Shop midweek if you can. Tuesday to Thursday is usually the quietest time at outlets. Weekends are chaotic, especially around holidays.
Also, do some reconnaissance. It will help you to stay sane when you get to the outlet. Check the website for the outlet the night before you go to find out the hours it's open. Study the outlet's map to find the best parking area, and park close to the stores you want to go to so you can get in and out before the crowds (and checkout lines) become overwhelming.