When you shop through retailer links on our site, we may earn affiliate commissions. 100% of the fees we collect are used to support our nonprofit mission.
Learn more.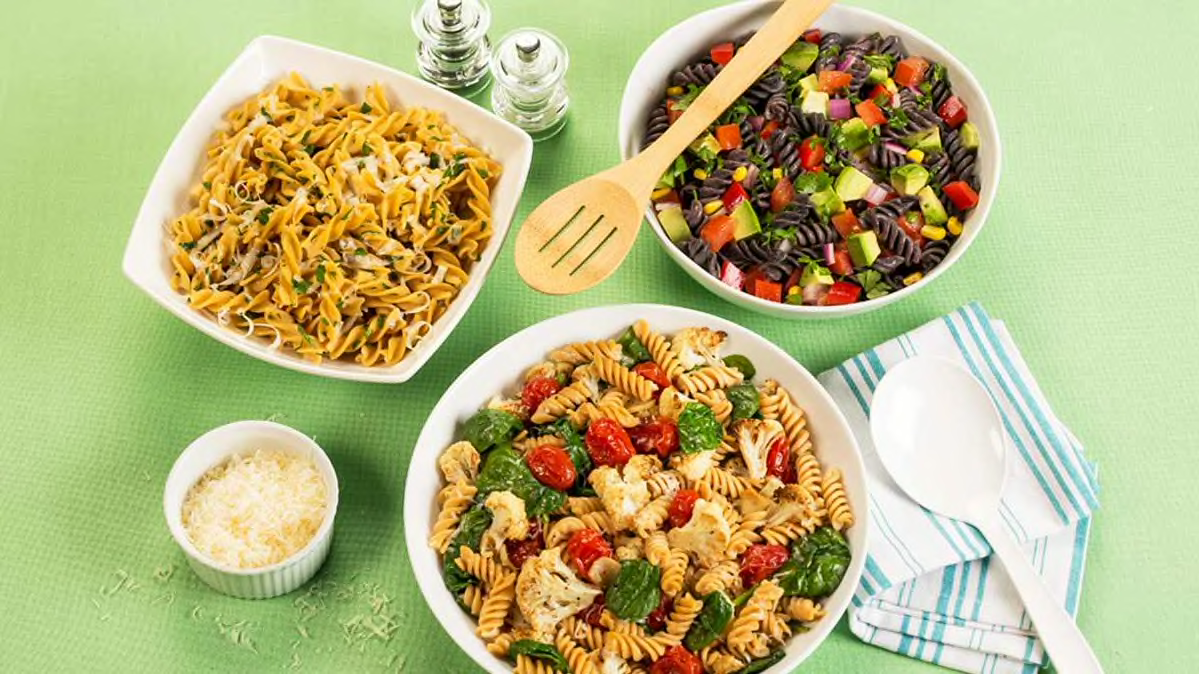 Tomatoes are the quintessential pairing for regular pasta, so in one round of our testing of legume pastas, we served our tasters each of the brands we tested tossed in marinara sauce. With the exception of a few of the red lentil brands, red sauce did not bring out the best in these noodles.
Claudia Gallo, a member of CR's food test team and a professional chef, came up with ideas for toppings that better complement legume pastas' flavor. For best results, don't overcook! "Legume pastas get mushy fast," she says. "Start to taste the pasta for doneness just before shortest cooking time listed on the package. Drain it when it's just a little firmer than you'd like it to be. It will continue to cook while its still hot and soften to the best al dente texture."
Download a PDF of our alternative-pasta ratings.
Mexican Black Bean Rotini
Combine 5½ cups cooked, drained hot pasta with 1 cup frozen corn kernels (defrosted), 1 chopped red pepper, 2 chopped tomatoes, ½ chopped small red onion, and 1 chopped avocado. For the dressing, combine ¼ cup fresh lime juice, 1/3 cup olive oil, ½ teaspoon salt, and ⅛ teaspoon cayenne pepper. Combine with black-bean pasta mixture and top with chopped fresh cilantro. Makes 6 servings.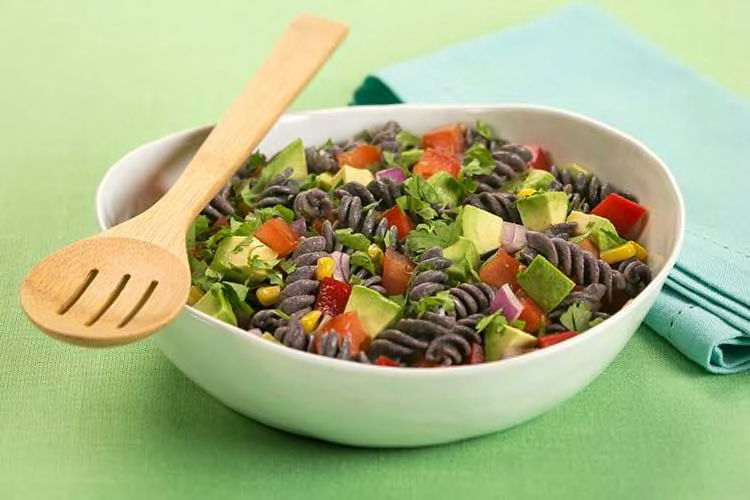 Chickpea Fusilli Formaggio
Toss 3½ cups cooked, drained hot chickpea pasta with ¼ cup olive oil, ¼ cup grated Parmesan cheese, and fresh parsley. Makes 4 servings.
Red, White, and Green Rotini
Toss 4 cups cauliflower florets and 1 pint grape tomatoes in 3 tablespoons olive oil and ¼ teaspoon each salt and black pepper. Roast on a rimmed sheet pan at 425° F for 25 to 30 minutes. Add two cloves garlic, sliced, during last 5 minutes. Cook an 8-ounce package of red-lentil rotini and then drain, reserving 1 cup of pasta water. Combine pasta with cauliflower mixture, 5 ounces of baby spinach, ½ cup grated Asiago cheese, and enough pasta water to moisten. Makes 4 servings.