When you shop through retailer links on our site, we may earn affiliate commissions. 100% of the fees we collect are used to support our nonprofit mission.
Learn more.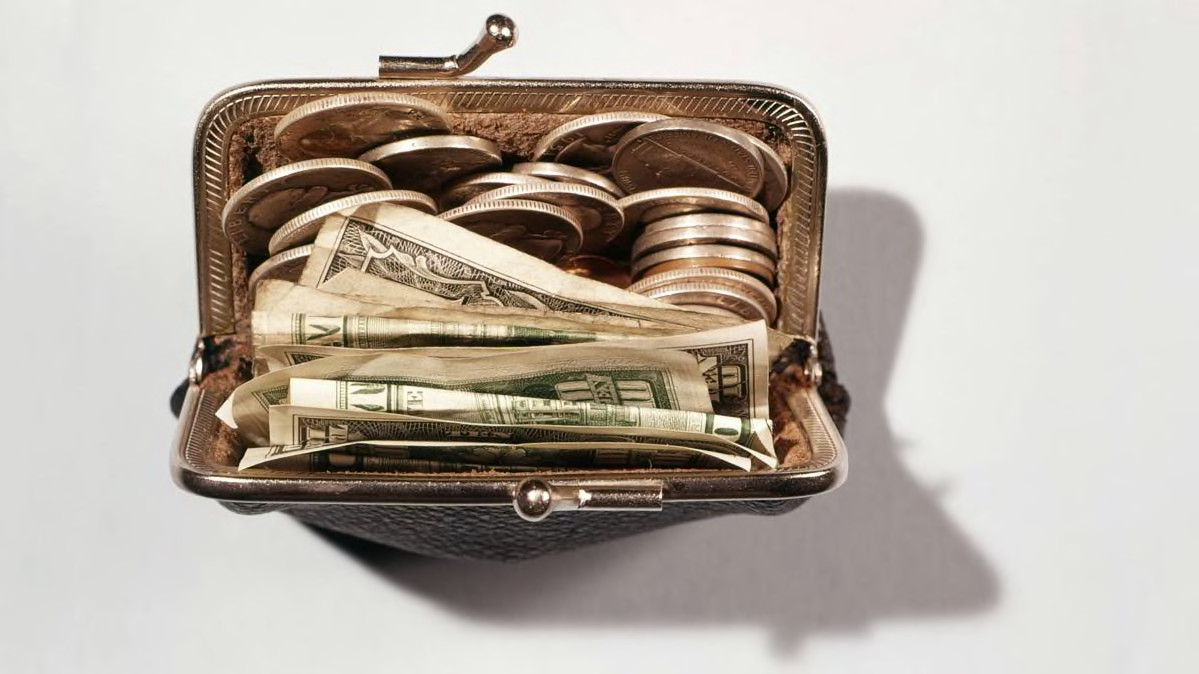 Even if you spend years socking away money in a tax-free 529 college savings plan, it may not be enough to cover four years of tuition and fees. But what if, at the end of your student's college career, you find yourself with leftover funds?
It's not as uncommon as you might expect. While there are no hard statistics, about 10 percent of families with 529s end up with money the beneficiary on the account didn't need for school, according to Mark Kantrowitz, publisher and vice president of research at Savingforcollege.com, a website that provides information on 529s and allows you to compare state-sponsored plans.
The number of people using 529s is growing. Total accounts hit a record 13.6 million in the first half of 2018, and assets totaled $329 billion, double the amount in 2010, according to the College Savings Plans Network, a coalition of state-run 529 plans.
There are a few circumstances that could cause you to wind up with excess funds. Of course, it could be because your kid didn't attend college or dropped out of school. But it could also happen if your child won a scholarship, received a family inheritance, enlisted in the military, or went to a school that ended up being cheaper than you expected. Even qualifying for education-related tax credits could reduce the amount you thought was needed.
More on Paying for College
Having more savings than you thought you needed sounds like a good problem to have, but there can be financial consequences if you use the funds for something other than qualified education expenses. You'll pay income tax on any gains in the account and a 10 percent penalty when you withdraw the money.
Fortunately, 529 accounts are very flexible. Funds can be used tax-free for many types of schooling, not just expenses at a four-year college. And there are a number of situations in which you can access the money without incurring penalties. There's also no time limit on using the funds.
If you have a child graduating from college this spring and find yourself with leftover 529 funds, here are ways you can spend it and minimize the financial impact.
5 Things to Know About Leftover 529 Money
1. You still have time to spend it down. As long on it's on qualified educational expenses and within the same calendar year as graduation, recent grads can still use the money. If you have school-related expenses that you paid out of pocket, you can make a withdrawal to cover those costs. In addition to tuition and fees, you can spend 529 money on books, supplies, living expenses, computers, and other equipment, as well as internet access.
2. You can give it to someone else. If the beneficiary on the 529 account didn't use up the money, you can transfer it penalty-free to another qualifying family member. Family is generously defined to mean other children, parents, aunts, uncles, nieces, nephews, stepparents, even first cousins. And, thanks to the 2017 Tax Cut and Jobs Act, you can also use the money on private school K-12 expenses. Or you can save the funds for a future grandchild.
3. You can save it for grad school. There is no time limit on using the funds, so if your child has career plans that require a higher level of education, whether it's another degree or professional courses, you can use it in the future. You can use money in a 529 at any institution of higher education that receives financial aid. That includes community colleges; technical, art, or music schools; vocational and certificate programs; trade schools; and continuing-education courses. You can look up qualifying schools and programs here.
4. Check to see whether you qualify for a penalty-free withdrawal. There are several situations where leftover money is exempt from the 10 percent penalty. You'll still owe taxes on the earnings portion of the withdrawal. But if you got scholarships during college, you can apply that amount to the balance in your 529 and get the 10 percent penalty waived. If the student or parents get an unexpected inheritance, that may also count. You can also escape the penalty if your child enlists in the military or enrolls in a military academy. If using the American Opportunity Tax Credit or Lifetime Learning Credit reduces your need for savings, that's another situation that could qualify for a penalty-free withdrawal. There are also some unfortunate situations that fall into this category: If the beneficiary on the account dies or becomes disabled, there's no penalty for taking the money.
5. You can take the money. If none of these strategies will help you, the tax bite might not be as big as you think if you take the money out. The withdrawal amount will be taxed at the beneficiary's rate, which is likely to be relatively low if it's your child. While any earnings on your investments are subject to income tax as well as the 10 percent penalty, your contributions will never be taxed or penalized because they were made with after-tax dollars.