When you shop through retailer links on our site, we may earn affiliate commissions. 100% of the fees we collect are used to support our nonprofit mission.
Learn more.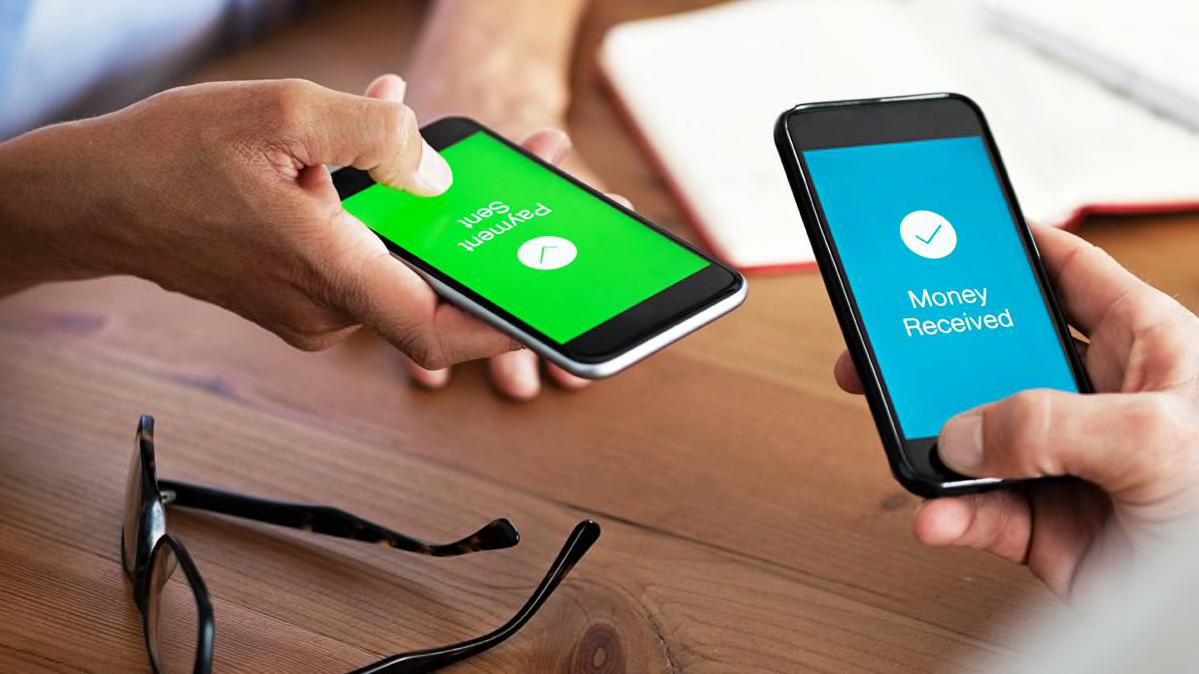 So your kid has gone off to college, far away from home. Now that she's settled in, she says she needs more spending money. Assuming you agree, what are the safest and least costly ways to transfer money to her?
You have several options. You may want to use more than one because some are more convenient than others, depending on where she shops or whom she needs to pay. And some arrangements are more likely than others to teach your kid good money habits.
Transfer Between Bank Accounts
If your child is 18 or older, she can set up her own checking account at your bank, and you can transfer money between accounts. Usually this is as simple as registering her account and getting her written permission to link yours and hers.
Alternatively, if you want a window into your kid's spending habits, open a joint account so that you can not only transfer money directly from your account to hers but also monitor her spending activity.
More on Students and Money
Susan Beacham, CEO of MoneySavvy Generation, a financial education company based in Chicago, and author of the self-published "O.M.G. Official Money Guide for College Students" (2017), recommends that your child establish a savings account at the same time. This helps your child learn the difference between having ready cash for spending and saving for longer-term goals.
"It's about putting it in a pile that makes you stop, think, and reflect," she says. "It's exercising the muscle of moving money into a pile that's separate from spending."
The savings account doesn't have to be at the same institution as the checking account. Some of the best savings account rates today—around 2 percent—are with online accounts.
Share Your Credit Card
While it's not exactly sending money, it's simple to make your child an authorized user on a credit card you already hold. Setting him up as an authorized user lets you monitor his spending via the credit card's website or app.
The benefits of authorized user status are twofold, notes Bruce McClary, spokesman for the National Foundation for Credit Counseling, a nonprofit network of credit-counseling services. It's an opportunity for your child to learn about credit in a controlled way—assuming you're keeping tabs—and it gives him a leg up on building a good credit profile.
"If you bring him in on your account and that account is in good standing, that will be reflected on his credit rating," he says. "He benefits from your strong credit rating. It also paves the way for him to open up accounts independently and qualify for better interest rates."
This gambit won't help your kid, of course, if your own credit rating isn't good, McClary says. And before he starts spending, take some time to talk with him about the risks and responsibilities of handling credit.
Make P2P Payments
If you consider yourself tech-savvy—and even if you don't—using a mobile peer-to-peer payment (P2P) service, such as Apple Pay, Venmo, or Zelle, can be a convenient way to move money to your child.
Downloading a P2P app and signing up is easy. Most let you identify your child by her cell-phone number, and some let you add her as a contact in the app. After verifying that you are authorized to make the transaction, moving money from your account to hers is a click away.
It's worth bearing in mind that with many apps, your child can use funds stored in a P2P account to pay only friends and acquaintances using the same service. She also can transfer funds from a P2P service to a bank account or mobile wallet to buy items. With Zelle, the money goes straight to her bank account. Venmo has authorized some retailers to take payments from its P2P service, but for the most part, P2P isn't meant for commercial uses.
P2P apps can be somewhat risky, so make sure the system properly identifies you and your child, and prompts you—before you press Send or Pay—to confirm you're funding the right person.
In Consumer Reports' recent ratings of mobile P2P services, we found that Apple Pay was the only service that makes extra layers of security, such as a PIN and two-factor authentication, the default setting. With the four other services we rated, you must opt in to those controls. (It takes just a few seconds, and we recommend that you do it.)
For those who don't use Apple products, we found Venmo, Cash App, and Facebook P2P Payments in Messenger to be very good performers.
Pack a Prepaid Card
Reloadable prepaid cards are easy to find and simple to fund. You can buy prepaid cards online and at many retail locations. Prepaid cards offer users flexibility, including the ability to get cash at an ATM, buy items online, and transfer money to other prepaid cards from the same issuer.
To reload your student's card, you'll typically need your own prepaid card of the same brand. You can link the two online or through an app, and make the transfers electronically.
Prepaid cards can be a great way to teach students budgeting. It's up to your student to keep within the specified amount you've loaded each month or week, notes Christina Tetreault, senior staff attorney with Consumers Union, the advocacy division of Consumer Reports.
"If I wanted to teach someone how to manage money, I'd give them something with which they can't get in a hole," she says. "That product is the prepaid card."
Prepaid cards don't have the same legal fraud protections as credit cards—that is, reimbursement for all but $50 if an unauthorized person uses the card and the suspected fraud is reported in a timely way. But they will gain these protections in April 2019, when the Consumer Financial Protection Bureau's Prepaid Card Rule goes into effect. Prepaid cards purchased and used today will also be covered as of next April.
Read our detailed advice on what to look for in a prepaid card. Consider cards such as the American Express-Walmart Bluebird, Chase Liquid Visa, and Green Dot Prepaid Visa, which have done well in our prepaid-card analyses in recent years.