When you shop through retailer links on our site, we may earn affiliate commissions. 100% of the fees we collect are used to support our nonprofit mission.
Learn more.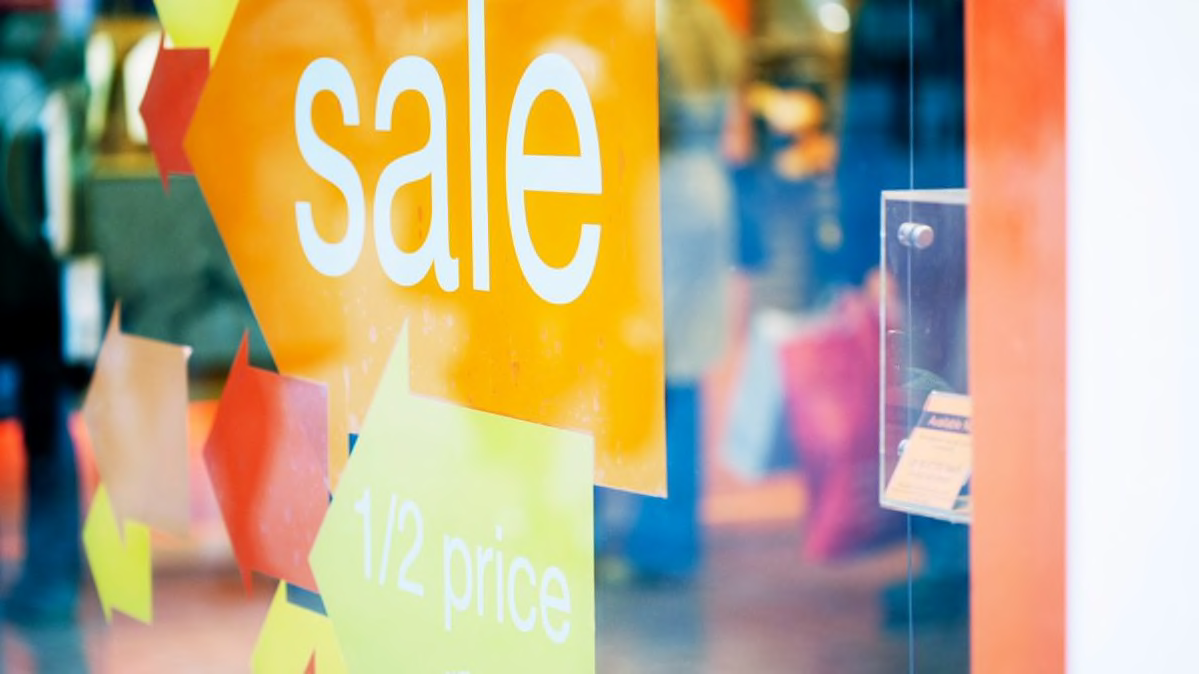 The holiday season kicks into gear this month, when many people are focused on shopping, traveling, and getting together with friends and family.
But even during this busy time of year, don't forget to take steps to help your family's finances. That includes everything from learning to be a smart shopper to year-end money moves.
Here's what should be on your financial to-do list for November:
Be a Smart Discount Shopper
Retailers often have sales this time of year, but the discounts aren't always what they seem.
The "regular" price listed on a sale item might not be what customers actually paid before, according to a recent report by Consumers' Checkbook, an independent nonprofit advocacy group. Instead, customers could be paying the regular price while thinking they're getting deal.
The only way to know whether deals are real is to do comparison shopping. There are plenty of digital tools, including apps and browser extensions, to help you.
Listed below are some of the different kinds of shopping tools, most of which are free.
Price alerts to let you know when an item is cheaper.
Examples: Camelcamel­camel, Price Tracker, Shop It To Me, Slickdeals
Price-comparison apps to see whether another store has a cheaper price.
Examples: BuyVia, NowDiscount, ScanLife, ShopSavvy
Browser extensions that scour the web for discounts and coupons.
Examples: InvisibleHand, PriceBlink, The Camelizer
Before using these tools, read their privacy and terms-of-use disclosures to make sure you're comfortable with the amount of information they collect about you.
For more tips and deals, check our Holiday Central guide.
Take Your Required Minimum Distributions
If you have money in a tax-deferred retirement account such as a traditional 401(k) or IRA, and you're over age 70½, taking a required minimum distribution before the end of the year should be on your financial to-do list.

The amount you must withdraw is based on how much money is in the account and your life expectancy, according to the IRS. Note that you will also have to pay taxes on this income when you file in April.
Failing to take your required minimum distribution can be costly. You'll owe the IRS a penalty that comes to half of the amount that should have been withdrawn. It's a smart idea to get in touch with your financial adviser now to figure out how much money you need to withdraw.
If your money is in a Roth IRA, you won't need to add this to your financial to-do list. Roth IRAs are not subject to minimum distributions. You are also not required to take a distribution from a 401(k) with an employer for which you currently work.
Plan Your Charitable Contributions
Giving money to important causes is in keeping with the spirit of the holidays, and doing so before year-end can give you an extra write-off at tax time.
Before sending in money, run a check of the organization you plan to contribute to via sites like Charity Navigator and GuideStar. These watchdogs, as they are known, offer reviews from donors as well as data on how much of the contributions people make go directly to the cause. (For local or regional charities, check the BBB Wise Giving Alliance.)
When you do give, be sure to save the receipt so that you have it at tax time.
Visit Your Doctor
If you still have money in a medical flexible-spending account at work, put this on your financial to-do list: Start spending it down.
Although many companies now offer a grace period into next year, you'll forfeit any money you haven't spent once that period expires.
Take the opportunity to make doctor's appointments that you've been putting off or schedule a flu shot if you haven't had one yet.
November is the slowest month of the year for doctors, according to Zocdoc, a website that helps people find doctors and make medical appointments online. So you should be able to get a convenient appointment with a reasonable wait time.

Note: If your money is in a health spending account (an HSA rather than an FSA), the unused balance will roll over to next year.
Buy Items on Deep Discount
In addition to the savings you'll get on Black Friday and Cyber Monday, November is a great time to get a discount on televisions and electronics.
Research by Consumer Reports product experts, who track prices year-round, shows that November is an ideal time to get a good deal on coffee makers and refrigerators.
The cooler weather means you may also be able to get a good deal on leftover bikes and gas grills, which retailers need to move out of their stores.