When you shop through retailer links on our site, we may earn affiliate commissions. 100% of the fees we collect are used to support our nonprofit mission.
Learn more.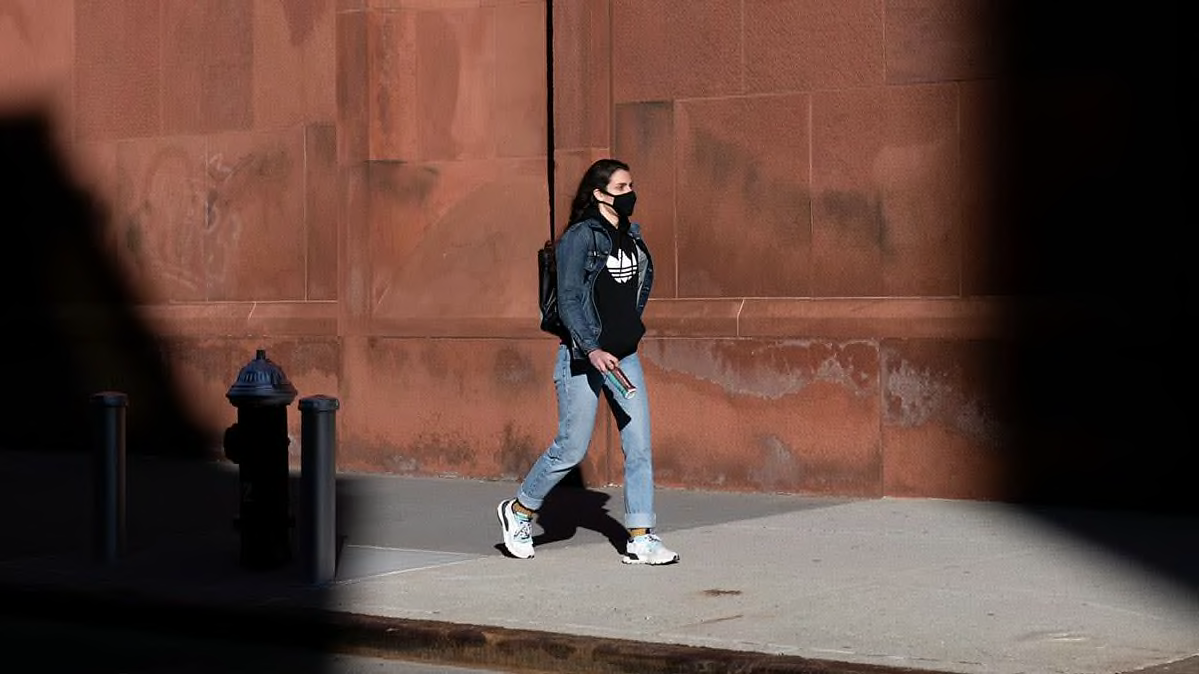 Photo: Alexi Rosenfeld/Getty Images
Mask wearing has been one of the most controversial aspects of the COVID-19 pandemic. But most Americans aren't ready to take off their masks in public—for some, not even once they're vaccinated or mask mandates are lifted in their area—according to a new Consumer Reports nationally representative survey (PDF) of 2,144 American adults.
Forty-one percent of Americans said they'd want to hear experts say it's safe before they'll stop wearing masks, and 36 percent would need to see decreased cases of COVID-19 in their local areas. Nearly one-fifth of Americans said they saw themselves continuing to don a mask in public for some time into the future.
Just 29 percent said getting their COVID shot is something that would make them comfortable going maskless, and only 25 percent said the same about mask mandates.
"Relatively speaking, what resonated with the most people in our survey was getting the expert okay to stop wearing masks, more so than other factors we asked about, such as being personally vaccinated, or if mask-wearing mandates were lifted in their local area," says Jane Manweiler, the senior research associate who led the survey for Consumer Reports.
Black and Hispanic people, who have been hit particularly hard by the pandemic, were especially cautious. One-third of Black adults and 30 percent of Hispanic adults expect to wear masks for some time into the future, compared with 12 percent of white and 19 percent of English-speaking Asian adults.
The survey suggests that even as more people are getting vaccinated and restrictions in many areas across the country are being lifted, Americans aren't seeing those changes as a signal that going mask-free in public is totally safe.
"Masks are a pretty low impact intervention that the general public has seen to be beneficial, they have gotten somewhat used to it and seen benefits that go beyond COVID-19," like fewer colds and other respiratory infections, says Amesh Adalja, MD, an infectious disease physician and senior scholar at the Johns Hopkins Center for Health Security in Baltimore.
Once you're vaccinated, you're unlikely to spread the virus, according to Adalja. But until vaccine coverage is widespread, he doesn't expect the Centers for Disease Control or other experts to advise going in public mask-free. The CDC says that for now, continuing to wear a mask even after vaccination is important, as we're still learning how well vaccines protect against variants of the virus—early data suggests that current vaccines still work well, but more research on that topic is needed.
CR's survey results help show that as tired of the pandemic as people are, the spread of COVID-19 is still a concern for the majority of Americans. Sixty-one percent of U.S. adults were very or somewhat concerned about the virus' spread in their local area over the next six months—down from the 73 percent who said they were concerned about the next six months in February, but still a significant majority.
"People's sense of caution about COVID-19, given the existence of variant strains, messages about vaccines, and other topics, is understandable," says James H. Dickerson, PhD, CR's chief scientific officer. "The best advice that we can offer is to remain vigilant about appropriate mask use and social distancing."
Other Findings From CR's Survey
Confidence in Vaccines Continues to Grow
• More than 7 out of 10 Americans say they're somewhat or very confident that COVID-19 vaccines are safe and effective. That overall number is similar to what it was in a prior CR survey from January, but a greater proportion of people say they're "very confident"—33 percent in March vs. 25 percent in January.
• Fifty-eight percent of Americans said they had either received a vaccine or were very likely to do so, up slightly from 55 percent in February. But there was a big jump in support for the vaccine among Black Americans: In our March survey, 52 percent said they'd been vaccinated already or very likely would get the vaccine, compared with 40 percent in February.
Many Americans Have Mixed Feelings About Some Pandemic Changes
• Although 61 percent of Americans said the statement "I miss the way my life was before the pandemic" mostly or completely described them, 41 percent mostly or completely agreed that they had learned valuable life lessons or positive takeaways as a result of their pandemic experiences.
• The most challenging aspect of pandemic life was the lack of opportunities for social interaction (30 percent of Americans), followed by inconvenient rules and regulations (17 percent).
• Eighteen percent of Americans said they were better off financially than before the pandemic started, while the same percentage said they were worse off.
But Some Pandemic Changes May Stick Around
• Nearly 80 percent of Americans said they want the emphasis on cleanliness and hygiene to continue. And—perhaps related—55 percent said they liked having more contactless shopping opportunities, like curbside pickup and delivery.
• Spending more time at home wasn't all bad either: 44 percent of adults said they appreciated having more time to spend at home, though 22 percent said this was a negative change.
• The pandemic change people are most ready to get rid of? Remote learning. Sixteen percent of Americans liked that change and hope it continues, while 46 percent said they hope it ends soon.
For more information, check out the full survey results for January, February, and March 2021 (PDFs).
About Consumer Reports American Experiences Survey: Consumer Reports' American Experiences Survey (AES) is conducted monthly to track consumer attitudes and behaviors over time. It was fielded by NORC at the University of Chicago to a nationally representative sample of 2,144 US adults. The survey was conducted from March 4-15, 2021. Interviews were conducted in English and in Spanish, and were administered both online and by phone.