How to Customize an Adjustable Pillow
Consumer Reports shares tips for getting the perfect comfort level
When you shop through retailer links on our site, we may earn affiliate commissions. 100% of the fees we collect are used to support our nonprofit mission. Learn more. You might work your way through a lot of less-than-perfect pillows before you land on just the right one for your body and personal sleep preferences. An adjustable pillow, though, could provide a shortcut to a better night's sleep.
An adjustable pillow might not be the perfect solution out of the box, but they allow you to make changes to the filling to customize for your comfort—making it less likely you'll be dissatisfied with one of them soon after buying it. Of the three adjustable pillows we've tested, the Coop Home Goods Premium Adjustable Loft, and Avocado Green come with a 100-day sleep trial. The other adjustable pillow in the group, Sleep Number ComfortFit Ultimate, comes with a 30-day sleep trial.
"For every adjustable pillow we've tested, our testers note that it was easy to make adjustments to match it to the needs of various body types," says Chris Regan, the test engineer who oversees pillow testing at Consumer Reports.  
How to Adjust an Adjustable Pillow
1. Unzip the Pillowcase and Take a Look
The Sleep Number pillow (shown below) comes with three identical foam layers, each individually wrapped in its own case. You can add or remove the layers to get to your preferred pillow fullness, but you can't break the layers into smaller parts. Both the Avocado and the Coop Home Goods pillows have a fluffy filling that's easy to pull apart and allows you to adjust your pillow's density to infinitesimal degrees.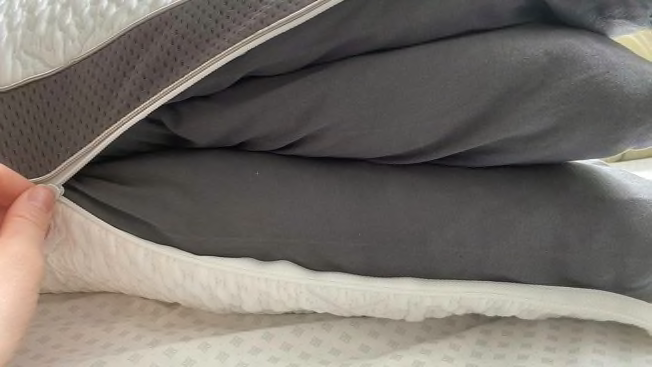 2. Read the Instructions (if Available) for the Best Fit
Coop Home Goods includes a guide (shown below) that shows about how much filling you should remove to suit your sleep style. However, even if you follow the directions, you may still need to make further adjustments by adding or removing filling until you get the pillow to feel the way you want. Avocado adjustable pillows don't come with a guide, but the process is similar. 
Sleep Number also offers info on how to make adjustments, but you have only three options: one, two, or three layers.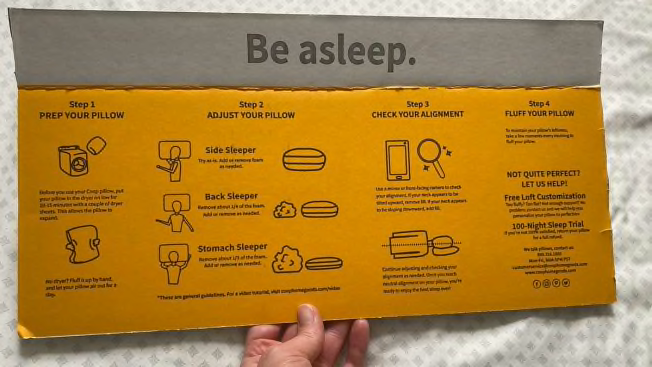 3. Remove Some Filling or a Foam Layer
Sort of like a Build-A-Bear stuffed animal in reverse, you're taking out the filling until it feels about right for how much space is between your head and neck and your mattress.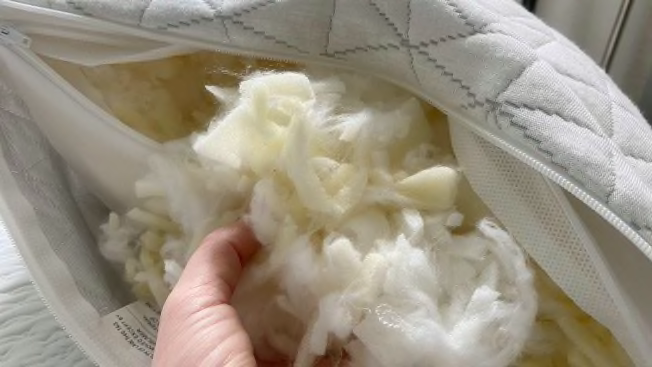 4. Zip Up the Pillow and Try It Out
Once you've made some adjustments, take your pillow for a test run. Note how it feels, whether you feel uncomfortable at all, and whether it's easy to squish back to the shape you want it in, then estimate how much filling you might want to add or remove. You may not get a full sense of what you need until you've slept on the pillow for about a month. Adjust the filling every few days if you haven't found your fit.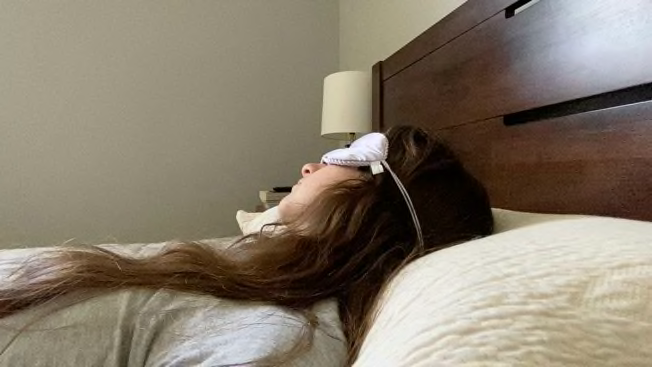 Note: Wash the cover periodically. One great thing about adjustable pillows? You can wash the outer cover. With the Coop Home Goods pillow, you can even wash the inner filling, though it has separate cycle requirements. Keeping your pillowcase clean means you're less likely to toss and turn, because you're washing away any allergen buildup on the surface, which can cause you to feel sneezy and stuffy.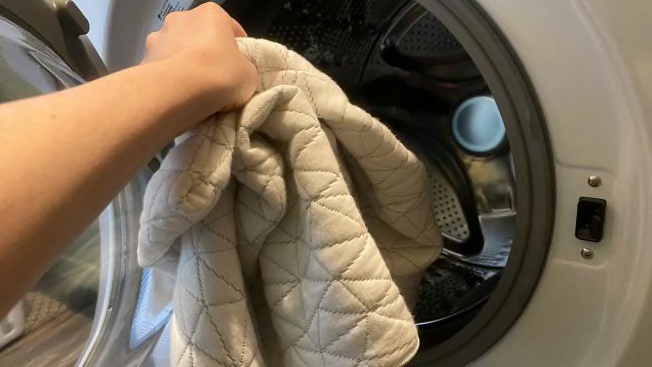 Product Picks: Adjustable Pillows From CR's Tests
Want to upgrade your pillow? Here are some of the top-rated adjustable models from our pillow ratings, listed in alphabetical order.