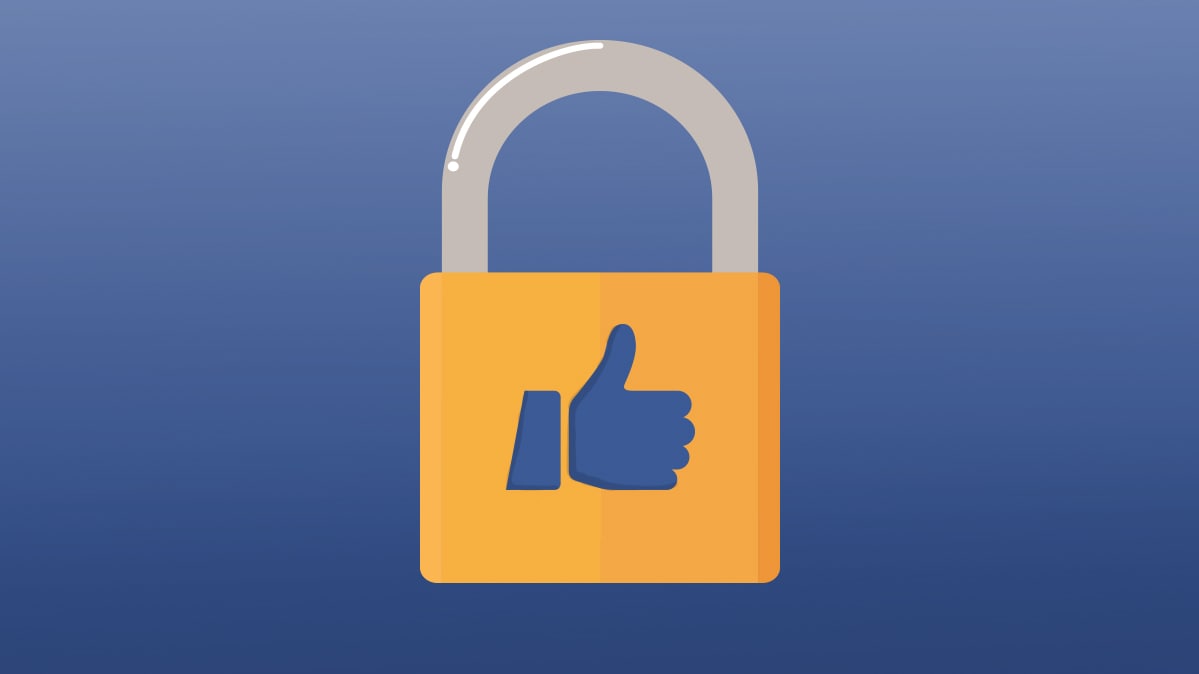 March 17th marks the first anniversary of Facebook's Cambridge Analytica scandal, which means you may be reading a lot about deceitful quiz apps, political meddling by Russian bots, unchecked data collection, and security breaches in the days ahead. If a year's worth of bad news has you rethinking your relationship with the social media platform, you're not alone.
In a nationally representative survey of more than 2,000 U.S. adults, 74 percent of Facebook account holders told Consumer Reports they had altered their behavior in some way due to privacy concerns raised by recent scandals. Forty-four percent said they had revised their privacy settings, and about four in 10 said they had cut back on social media use or been more cautious about posting, commenting, and viewing content.

Facebook took some positive steps in response to its privacy troubles, but significant promises—like the Clear History tool first announced in May 2018 as a way to delete personal data collected by the company—have yet to materialize. And while Mark Zuckerberg recently pledged to bring end-to-end encryption and other privacy protections to more of Facebook's services, privacy advocates question the CEO's dedication to meaningful change.

If you want to protect your data, there's no reason to wait for Facebook to act; one of the simplest things you can do is adjust your privacy settings. Here are some easy steps you can take.

Keep Your Whereabouts to Yourself
When you use the Facebook mobile app to "check in" to your favorite diner, tag that family photo op on the Golden Gate Bridge, or just scroll through your news feed, Facebook pinpoints your location using GPS data and signals from WiFi access points, cell towers, and other sources.
The company uses that technology to identify the places you routinely visit and nearby businesses that may want to target you with ads. You don't have to let Facebook follow your every footstep, though. If you revoke the Facebook app's access to your device's GPS, the location information available to the company will be far less precise.
Here's how to turn off location tracking on your phone. (Android instructions may vary slightly by model. And, according to Facebook, more granular location controls for Android users are forthcoming.)

On an Android phone: Go to the phone's Settings > Apps (or Apps & Notifications) > Facebook > Permissions > Location > Off.
On an iPhone: Go to the phone's Settings > Privacy > Location > Facebook > While Using the App or Never.
Turn Off Facial Recognition
Facebook likes to stress the benefits of facial recognition in its privacy policy and elsewhere on the site, touting its ability to spot friends in photos—and make sure your picture doesn't get used by someone in Ukraine to set up a fake account. But Consumer Reports' privacy experts say the company is less forthcoming about other ways that biometric data could be used. A few years ago, Facebook filed a patent for technology that would allow the company to identify people as they shop in stores. Another Facebook patent revealed how the data could be used to gauge your emotions as you browse online.
According to a Facebook spokesperson, the company isn't using facial recognition for either application. Nor does it sell or use the technology for targeted ads. Still, these patents show how far-reaching the impact of such data collection could be, says Justin Brookman, the director of consumer privacy and technology policy for Consumer Reports. "Facebook has invested a lot in facial recognition," he adds, "and it's exploring ways to get a return on that investment."
(Note: According to Facebook, the Face Recognition setting isn't available to all users.)

On a computer: Click the question mark at the top right of your Facebook home page and choose Privacy Shortcuts > Control Face Recognition > Edit > No.
Limit Data Collection by Facebook's Partners
The Facebook Login feature is a quick and easy way to sign in to websites and mobile apps for services such as The New York Times, Pandora, and Yelp. But it also gives the companies that provide those services access to account info, including your name, photo, email address, and other data visible to the public by default. Think schools you attended, workplaces, Facebook comments posted on other websites, and "likes," which the researchers at Cambridge Analytica mined for behavioral patterns.
In the wake of that scandal, Facebook withdrew this access from any third-party app that users hadn't logged in to for 90 days. (Sorry, Angry Birds!) "It's a good change," says Brookman. "However, as the Cambridge Analytica scandal showed, once a third party already has your data, it's really hard to know what happens to it."
It may be impossible to find and delete personal info harvested by other companies in the past, but you can see which apps are currently collecting data from your account and stop them. You will no longer be able to access these apps using your Facebook Login, so create a new login and password for each app before making changes.
On a computer: Click on the downward arrow at the top right of your Facebook page and choose Settings > Apps and Websites > Active > Click on the box next to the app's name > Remove.
Protect Your Account From Hackers
Facebook was the subject of multiple breaches over the last year, and as with all password-protected services, the security of any account is only as good as the safeguards put in place to protect it. To add a layer of defense, activate two-factor authentication.
Once you turn the feature on, Facebook will send you a verification code—via text or app—to confirm your identity when you access your account from an unverified location, device, or browser.
"That makes it much harder for someone to breach your account with a stolen password," says Robert Richter, who oversees CR's privacy testing.
One caveat: In 2018, researchers discovered that Facebook may use phone numbers collected for two-factor-authentication for advertising purposes. And more recently, security experts noticed that Facebook allows other users to look up your profile using those numbers, too.
"This kind of news erodes consumers' trust in a security system we're all starting to rely on," Richter says. "But we still recommend that you use two-factor authentication, because it's one of the best ways to protect your account."
If Facebook already has your phone number, follow the instructions below, so strangers can't use it to find your page. If you haven't given Facebook your number yet, use a dedicated app like Google Authenticator or Duo Mobile for two-factor authentication instead, advises Richter. They're easy to set up.
On a computer: Go to Settings > Security and Login > Use two-factor authentication > Get Started.
Make Your Page Harder to Find
The default settings on Facebook permit your user profile to show up in any Google search that includes your name. But you can change the settings to make your profile less Google-able. And while you're at it, you can also set limits on who can send you friend requests and look you up using the email address or phone number tied to your account.
On a computer: Go to Settings > Privacy > Do you want search engines outside of Facebook to link to your profile? > Edit > Click the check box on the bottom > Turn Off. Then (on the same page) select Who can look you up using the phone number you provided? > Friends. Then do the same for Who can look you up using the email address you provided?
Limit Who Can See Your Profile Info, Photos, and Posts
It can be fun to share the details of your life with family members and friends, but it's less amusing to serve up that data to criminals who comb Facebook pages for personal details to use in identity-theft scams. If you leave your info open to the public, anyone can discover your birthdate, mother's maiden name, and passion for poodles.
Each time you post a new photo, video, or status update, Facebook's interface gives you the option to keep the news among your friends. You can even exclude certain pals, like, say, your boss or that nosy neighbor.
It's easy to go back to your old posts and make certain you're not sharing telltale details with people you don't know, and automatically change the audience so your future posts are more private by default.
On a computer: Go to Settings > Privacy > Who can see your future posts? > Edit. Then (on the same page) scroll down to Limit Past Posts.
Stop Your 'Likes' From Becoming Ads
You've probably seen Facebook ads that list your friends' names: "So-and-so likes . . . " That's because Facebook lets advertisers use your name and products you "like"—Girl Scout cookies, Starbucks coffee, Ford trucks—in ads pitched to people in your network. But just because you're happy with your Casper bed-in-a-box mattress doesn't mean you need to publicly endorse it. Here's how to keep your name off those ads.
On a computer: Go to Settings > Ads > Ad Settings > Ads That Include Your Social Actions > No One.
Restrict Facebook From Tracking Your Activity on Other Websites
Facebook's snooping doesn't stop when you leave the platform. If you've ever visited a website that uses Facebook services—Like and Share buttons, Facebook Login, or the company's analytics tools—you've provided info on the stories you've read, the videos you've watched, even the products you've viewed and placed in an online shopping cart.
"If those buttons are on the page, regardless of whether you touch them or not, Facebook is collecting data," says Casey Oppenheim, co-founder of the digital security firm Disconnect.
How do you put a stop to that data collection? Well, there's no foolproof way to do that—particularly via Facebook's settings. You can, however, install an ad blocking extension such as Disconnect, Ublock, or Privacy Badger on your browser to disrupt Facebook's efforts to link your browsing history to your Facebook account.
The Mozilla Foundation, the nonprofit organization behind the Firefox browser, has designed an ad blocker specifically for this task. It's called Facebook Container, and it uses a unique browser tab to wall the social media platform off from the rest of your online activity.
It takes only a few clicks to install the Facebook Container extension. The directions are easy to find online.
(Consumer Reports uses Facebook's services, too. For details on the data we collect, consult our privacy policy.)
Restrict Facebook's Siblings From Tracking Your Activity
Adjusting your Facebook settings is a great first step toward protecting your privacy. But the apps on your phone and the services you use online unite to form an entire data ecosystem, and you should take the whole picture into account.
If you use the apps for Facebook-owned Instagram and WhatsApp, lock down your settings on those products, too. (And, now that you're on a roll, consider doing the same for LinkedIn.)
"There's a ton of advice about privacy out there, and it can get overwhelming," Richter says. "But the important thing is to be skeptical—keep privacy in the back of your mind when you're using digital services. Every bit of effort you take is a step in the right direction."

Perform a Little Crowd Control
As the fallout from the Cambridge Analytica scandal demonstrated, the people on your friends list can jeopardize your privacy—sometimes without even knowing it. While Facebook closed the policy loophole that allowed that particular data leak in 2014, there are plenty of other ways friends can let you down—by posting inappropriate content, for example, or falling for scams that permit accounts to be hacked. That's why it's best not to maintain Facebook "friendships" with people you don't really know (e.g., your best friend's sister's tai chi instructor).
Facebook doesn't make it easy to delete large groups of friends. You have to go to your Facebook profile, select people to dismiss one at a time, hover over a drop-down menu, and choose Unfriend. To make the process a little easier, consider using the "birthday method." When you log in to Facebook each day, click on the globe at the top of the page, review the birthday notifications, and send out well wishes or quietly unfriend the people you're willing to part with—in the interest of keeping your account more secure.
Consumer Reports is an independent, non-profit organization dedicated to helping consumers. We make it easy to buy the right product from a variety of retailers. Clicking a retailer link will take you to that retailer's website to shop. When you shop through retailer links on our site, we may earn an affiliate commission – 100% of the fees we collect are used to support our mission.
Learn more.
Our service is unbiased: retailers can't influence placement. All prices are subject to change.