How Private Is Your Online Dating Data?
As Facebook launches its new dating service, here's a look at what dating apps do with your personal information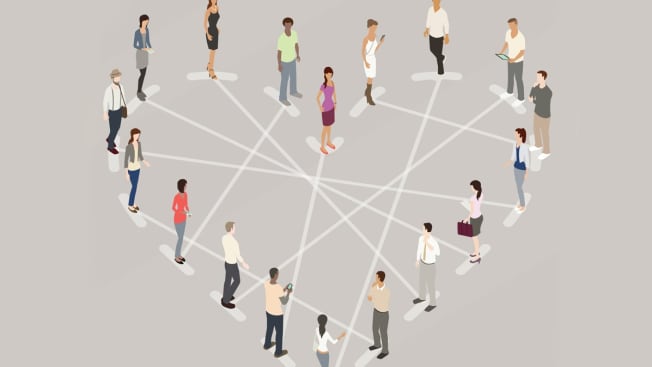 Facebook Dating made its official debut in the United States this month, marking the tech giant's entry into yet another online business—and raising questions about how the company could eventually use the new data it collects.
Online romantics may be skeptical about trusting Facebook with dating information, despite promises by the company to protect their data. Facebook has a history of privacy scandals, and generates revenue by using consumers' personal information to sell targeted advertising.
The big, established dating apps collect plenty of intimate information about their users, and they know things that even Facebook doesn't. But these apps aren't as dependent on advertising for their revenue, reducing one concern for people who care about their privacy. Instead, these companies make money primarily by selling subscriptions and upgrades to their services.
What Do Dating Apps Know About You?
As you swipe, type, and meet up with online matches, dating apps are collecting all sorts of information. There's what you tell them directly, such as your name, occupation, what you're looking for in a partner, and your sexual preferences.
They gather a lot of data from your smartphone, too. Most ask for access to your location, and many sponge up details such as your contacts, your photos, WiFi and network connections, and files on your device. (You can use your phone's permissions settings to limit some of that tracking.)

When you use a dating app, or many other apps for that matter, you're also giving away data in less obvious ways. For example, with nothing more than the time you spend hovering over someone's profile, you could reveal your interest or lack of interest in the type of person you're looking at, which may include such details as their racial background or whether they're smiling in their photos.
You might never choose to share those thousands of intimate facts with a friend or family member, but if you use dating apps, you are providing the information to companies that will collect and retain every detail. Or, more likely, you are sharing the information with one particular company.
Name a dating app at random and there's a good chance a single company called Match Group owns it. The dating conglomerate runs Tinder, Plenty of Fish, OKCupid, Match, Hinge, and dozens of others. (A handful of popular alternatives owned by other companies include Bumble, eHarmony, and Grindr.)
Match Group's dating apps reserve the right to share data with one another. That means choosing an upstart like Hinge won't keep your personal information out of the hands of a big tech company. In addition to the inherent loss of privacy that comes when you agree to such wide-ranging data collection, there's always the possibility that one of the companies involved could be sold, change its privacy policy, or find novel uses for data that you might not be comfortable with.
Additionally, experts say, no online database can be perfectly secure from hackers or simple human error.
OKCupid, Jack'd and CoffeeMeetsBagel all faced scrutiny over hacks or data breaches in the weeks surrounding Valentine's Day 2019. And just a day before Facebook Dating hit the United States, TechCrunch reported that 419 million user records held by the company were exposed online.
"Lots of the apps we use harvest information about us, but the kind of data you expose on a dating app can be uniquely sensitive. And if you're putting information on the internet that means it can be leaked," says Bobby Richter, head of privacy and security testing for Consumer Reports. "As with any app or service, no matter what companies are doing with your data, the fact that they're collecting it in the first place poses a threat to your privacy."
How Do Dating Apps Use Your Data?
Advertising looms in the background of most conversations about digital privacy, but dating apps demonstrate that it's not the only way for tech companies to turn personal data into a business model.
"In general, dating apps have moved further and further away from advertising and more into paid upgrades, special features, and subscription revenue," says Monica Peart, vice president of forecasting at eMarketer, a market research firm.
Match Group does make money through advertising, but it's a relatively small percentage of the organization's portfolio. The company reported over $1.7 billion dollars in revenue from subscriptions and paid services in its apps in 2018, compared to just under $53 million from outside sources such as advertising.
"We're not an advertising business," says Justine Sacco, vice president of communications at Match Group. "Less than 4 percent of our annual revenue is derived from advertising."
And when it comes to ads, Match Group says consumers' information stays within the company. "We do not share personal user data with third parties for any advertising reason," Sacco says.
But when the dating industry does use its data for advertising, it's highly prized. Most online dating users fall in the 18-to-34-year-old range, a coveted audience for advertisers.
Details about individuals in that marketing sweet spot are valuable, according to Jeff Greenfield, chief attribution officer and co-founder of the advertising attribution firm C3 Metrics.
"The data that comes from online dating is very rich from an advertising perspective," Greenfield says. "For a lot of folks, dating is about lifestyle changes. That's a great opportunity for curated ad experiences," such as promotions for books, hair products, weight loss programs, and travel.
Advertisers may even want to target consumers once they've stopped using dating apps, an indicator that a user may now be in a relationship. "Maybe you start showing that person jewelry ads," Greenfield says.
How Will Facebook Treat Dating Data?
Facebook has promised that any data collected and generated by its new dating service will be kept separate from users' primary Facebook profile. "All of your Dating activity will stay in Facebook Dating. It won't be shared to the rest of Facebook," the company said in a blog post.
In response to a string of questions from Consumer Reports, Facebook said in an email that data collected through Facebook Dating will not be used for advertising, improving or building artificial intelligence systems, or other business purposes. The company has also said it has no plans for a subscription service within the Dating platform.
But that doesn't mean Dating won't help Facebook turn a profit, or gather more information about consumers.
When you set up a Facebook Dating profile the app encourages you to give it access to your smartphone's location, one of the most valuable data points for targeted ads.
And Facebook Dating isn't accessible through its own app. To use it, you have to open up the regular Facebook app, head over to the Dating tab, and opt in. If Facebook Dating becomes a popular place to find a match, people will find themselves on the social network more often. More engagement with other parts of the Facebook means data collection and more ad dollars.
"Facebook is an advertising company, and this is a potential way to get people using Facebook more frequently," Peart says. "As users spend more time on any given platform, they have more chances to interact with ads."