How to Use a Fake Email Address to Protect Your Privacy
Services including Sign in with Apple, Firefox Relay, and Temp Mail generate email addresses that can help keep you from being tracked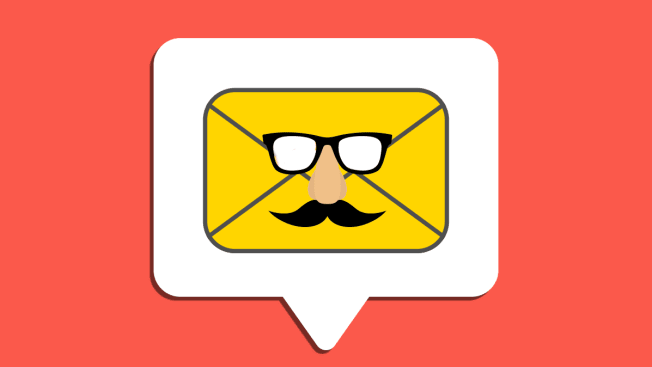 A lot of people think you can stop online tracking by the big-tech data machine by typing in a fake name when you sign up for a new service. Unfortunately, that won't do much to keep companies from watching you online. That's because they use so many other pieces of information to track consumers.
But hiding another piece of information—your email address—actually will work to reduce online tracking, privacy experts say.
"Email is one of the main ways that services link your identity together across different sites and activities," says Justin Brookman, director of privacy and technology policy at Consumer Reports. As the internet moves away from cookies, email tracking may become more important to marketers, so fake email should become even more useful over time.
If you're an Apple user, you can access a built-in tool that will help with email aliases on participating apps and services. 
When you sign up with a compatible app or website, you'll see a "Sign in with Apple" button. Tap it, and you can use your iCloud account to log in instead of creating a brand-new username and password. 
You'll see a pop-up that walks you through the process. If you want, you can share your real email address with the service, but the savvy move is to use a feature called "Hide My Email."
Do that, and Apple will generate a random, unique email address and share that with the service you're signing up for. Companies will still be able to reach you—any emails they send you will be forwarded to your regular email inbox—but they won't know your real address. 
Sign in with Apple is a great privacy supplement to keep your identity hidden from apps and a variety of websites. 
You don't have to keep track of the fake emails: Apple plugs that information in for you when you're at the log-in screen. You can change the emails you've shared and even turn off email forwarding so you don't get spam using the settings on your iPhone or iPad, or on iCloud.com. 
Apple says it won't read the content in the emails that companies send you, aside from doing some automatic spam filtering.  
Take the 7-Day Privacy Challenge
This weeklong series is a shortcut to more control of your personal information. Click here to get started.
There are several advantages to using the Firefox web browser. It's a more privacy-focused alternative to Google Chrome, which has Google's tracking and data harvesting built in. And it gives you access to tools like Firefox Relay.
Firefox Relay is a fake email management service. You can create up to five fake email addresses free, or get unlimited fake emails under the premium tier, which launched this week for 99 cents a month. 
Just like Sign in with Apple, Relay will forward emails sent to your aliases to your regular email inbox, or you can block all incoming mail. Relay has the advantage of being available on any platform, whether or not you have an Apple ID.
You can use the Relay website to generate the email addresses and copy them into apps and services, but the easiest way is to download the Relay browser extension and add it to Firefox. With the browser extension, you'll see the Relay icon when you come across an email field on websites, and you can fill in a fake address automatically. 
Unlike Apple (and most companies, for that matter), Relay has an unusually simple privacy policy. Like Apple, the company promises not to access the contents of the emails passing through its service. 
Sign in with Apple and Firefox Relay are great for apps and websites where you plan to log in multiple times in the future, but sometimes you just need an email address you can use once, and in a hurry. 
For that, there are a number of sites and services that will generate a temporary email address. Most work without you even creating an account. Among the best known are 10MinuteMail, Temp-Mail, Minute Inbox, and EmailOnDeck. 
As soon as you hit the websites of any of these services, they give you a new, unique email address. These addresses actually work, with the home page functioning as an email inbox. That means you can read any messages that are sent until your new address self-destructs, typically after 10 minutes.
This lets you sign up for a service you want to use just once, to get past the email confirmation step. They're great options to use on retail websites that offer you a coupon in exchange for giving up your email address, which inevitably leads to marketing messages. But it probably makes sense to avoid using them on any services that are particularly sensitive.