When you shop through retailer links on our site, we may earn affiliate commissions. 100% of the fees we collect are used to support our nonprofit mission.
Learn more.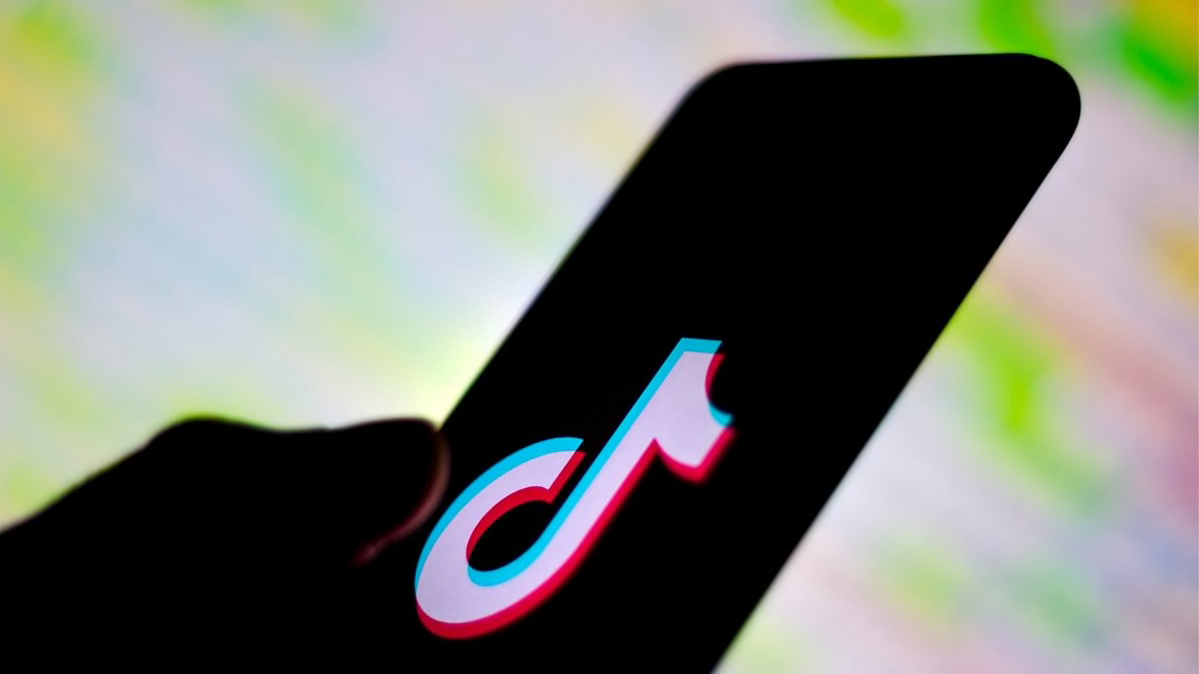 A coalition of advocacy groups, including Consumer Reports, has filed a complaint with the Federal Trade Commission (FTC), urging it to investigate the video service TikTok for retaining data about young children without parental consent, in violation of federal law.
The groups claim that TikTok failed to destroy information collected about children under the age of 13 in violation of a February 2019 FTC consent decree culminating in a then-record $5.76 million fine.
The Children's Online Privacy Protection Act (COPPA) prohibits companies from collecting personal information about children without parental consent.
"The FTC ordered TikTok to delete all personal information of children under 13 years old from its servers, but TikTok has clearly failed to do so," says Michael Rosenbloom, the staff attorney at Georgetown Law School who wrote the complaint representing the Campaign for a Commercial Free Childhood (CFCC) and the Center for Digital Democracy.
More on Kids and Technology
TikTok is owned by Chinese tech company ByteDance. Consumer Reports has reached out to ByteDance for comment, but did not hear back before publication.
The TikTok app allows users to create short lip-sync videos and post them on a vast network. Last month, it passed two billion worldwide downloads on the Apple App Store and the Google Play Store, making it one of the most downloaded apps in the world. In the first three months of 2020, due in part to the coronavirus pandemic, it had the most successful quarter of any app in history, with 315 million downloads.
Unlike YouTube, TikTok does not share ad revenue with content creators.
The app includes a social media aspect that allows users to like and comment on videos and communicate by direct message.
Advocates found that many TikTok accounts created by children prior to the consent decree–some with millions of followers–were still present on the platform.
The privacy violations outlined in the 2019 FTC complaint involve an earlier app named Music.ly, which was purchased by ByteDance in 2017 and merged with TikTok in 2018. The FTC charged that it collected names, email addresses, and other personal information from children without securing the proper consent.
In addition, users were asked to post a short biography and a profile picture. Accounts were set to "public" by default, allowing anyone to view the videos and personal details. And if a user changed the setting to "private," which would allow only approved users to follow the account, the profile picture and bio remained visible to everyone.
The account holder could still receive direct messages from strangers, as well. Even more alarming, until October 2016, the Musical.ly app let users see which other users were within a 50-mile radius.
Under the terms of the 2019 consent decree, ByteDance agreed to create a separate "Young Users" account for preteens to prevent them from posting videos and limit access to video content. However, if that child wants full access to the network for older users, he or she can simply sign up again using a real name and a fake birth date, according to this latest complaint.
"Childen are incentivized to lie about their age," says CFCC campaign manager David Monahan.
This also gives TikTok the ability to target the children with ads as if they were teenagers.
"At a time when teens, children, and families are turning to TikTok more than ever to share videos with loved ones, it's critically important that the FTC ensure that TikTok is abiding by their consent decree and complying with COPPA," says Katie McInnis, policy counsel for Consumer Reports. "Children need a strong cop on the beat to ensure their privacy is protected—we urge the FTC to investigate fully the matters raised in the complaint."
In addition to Consumer Reports, the Electronic Privacy Information Center, the Badass Teachers Association, the Privacy Rights Clearinghouse, and Public Citizen are among the groups signing onto the complaint.
If the FTC decides to act on the complaint, it could launch an investigation into TikTok's adherence to that 2019 consent decree. A company found to violate an FTC consent decree can face stiff penalties. Last July, when Facebook was found to have violated a 2012 consent decree for mishandling consumer data, the FTC fined it a record $5 billion, while Google had to pay $170 million in a September 2019 settlement over continuing COPPA violations by its YouTube video service.
Ways to Protect Your Children
While the next step in ensuring TikTok's compliance with COPPA is now up to the FTC, childhood experts offer these measures to protect your kids from harm in the digital world.

Explore parental controls. TikTok offers a feature called Family Safety Mode that gives parents some control over a child's activity on the platform. Start by downloading the TikTok app, creating an account, and linking it to the child's account through Family Pairing mode.
Note that children can disable this feature at any time, but parents will receive a notification if that happens.
To access the feature, go to the Digital Wellbeing tab in the Privacy and Settings section of your profile page. There you'll find controls that let you limit screen time, restrict inappropriate content, and limit or disable messaging.
Talk to your kids. This is a good opportunity to start a detailed dialogue about what they're doing on TikTok and other platforms, says the CFCC's Monahan. The conversation should begin not with edicts, but with granular questions about what platforms they use, what platforms their peers use, and why.
It's best if it's a family-wide discussion–older teens can not only help parents to understand the platform, but also share nuanced opinions about what kind of content and restrictions are appropriate for younger siblings.
Keep an eye on their screens. One of the best ways to understand what kids are doing on TikTok is to simply watch over their shoulders. "Engage in as much co-viewing as possible," Monahan advises. Shared viewing not only educates parents about the content and the features of the platform, it helps them understand its appeal, including the algorithms that keep feeding kids attractive, personalized content at bedtime.

Don't share your app store password. Make your child ask for permission before downloading TikTok or any other app. That way, you can decide whether or not it's age-appropriate. It also keeps kids from running up a tab with paid in-app purchases that are a problem on many other apps.