When you shop through retailer links on our site, we may earn affiliate commissions. 100% of the fees we collect are used to support our nonprofit mission.
Learn more.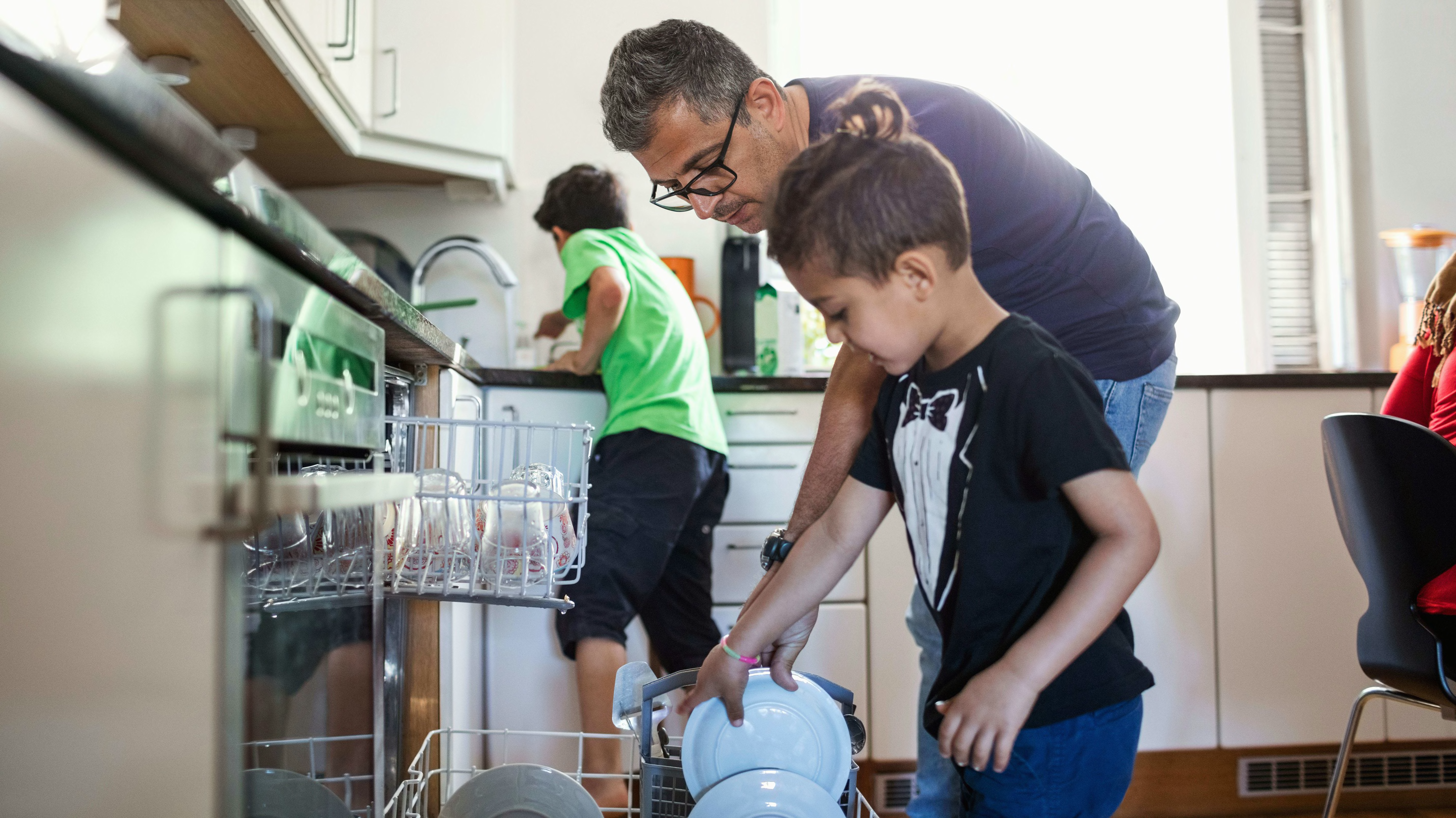 Growing up, I remember the constant hum of our washing machine working to keep up with the damage my three brothers and I inflicted on our clothes. I used to get a huge kick out of making time capsules that I would bury in the dirt, locking up my favorite toys, coins, notes, or family photos. I thought it would be so cool to find them years later, but I never could resist digging them up right away, earthworms and all—and all that dirt kept my clothes cycling through the wash.
more on Appliance Reliability
We all depend on our household appliances—so we search for value that lasts. But as many of us have learned the hard way, some brands are more reliable than others, and as products have become more technologically complex, they're prone to more costly failures. Through CR's quarterly appliance surveys, we hear from hundreds of thousands of CR members. They tell us that they expect newly purchased major appliances such as refrigerators and washing machines to last, on average, at least 10 years. However, our research shows that owners do get hit with disruptive repairs within the first five years. Little wonder that our members report that reliability is more important for them than either price or performance when buying such appliances.
This is why we dug into our deep reservoir of consumer data on reliability to give you—for the first time—a comparison of 24 brands based on how reliable their kitchen and laundry appliances are across product categories. From washers to dryers, from ranges to refrigerators, you'll see each brand's strengths and weaknesses.
Thanks to your feedback, we're able to give you the tools you need to buy better and live better. When we choose brands that last, we also encourage manufacturers to prioritize reliability in their design and production. We hope that this information helps you to make smarter choices and that it holds industry accountable to your needs.
Editor's Note: This article also appeared in the August 2019 issue of Consumer Reports magazine.