Kidde Mishandled Problems With Its Fire Extinguishers for Years as Homes Burned and Injuries Mounted
After the federal government fined the company $12 million, a CR investigation reveals the depths of the problems and ongoing issues with recalls The fire that destroyed Gretchen McDaniel's new house in western Pennsylvania started one Sunday in October 2010, when she and her 4-year-old daughter settled down to make a homemade treat before her husband returned from church. "It was a great day for donuts, just one of those crisp fall days," McDaniel later said.
After warming oil in a large covered pot on the stove and putting her 9-month-old daughter to bed, McDaniel lifted the pot's lid. Suddenly, the oil started to flame.
McDaniel immediately reached for her fire extinguisher—a Kidde brand, model FA-110G, one of the company's most popular. She pulled the pin to unlock the extinguisher and squeezed the handles to activate the flame retardant spray, as the instructions directed. But nothing happened.
"I remember squeezing the handles together, and again, nothing happened."
Gretchen McDaniel, testimony of incident from court deposition
Some of those complaints were never reported to Kidde's own quality control manager whose responsibility was to review consumer incidents, according to an employee's testimony. In one alarming complaint, for example, a fire department reportedly asked about recalling a faulty extinguisher. Yet that complaint apparently went unaddressed. And in 2015, a federal judge ruled that a reasonable jury could find "Kidde was recklessly indifferent as to the safety of its customers."
What's more, the company has seriously mishandled the recall process, according to several complaints to the CPSC: Some consumers, for example, have said that in return for their recalled products, Kidde sent defective extinguishers that also didn't work.
Kidde, which did not admit that it violated federal law as part of the settlement with the DOJ, appointed a new leadership team following the recall, says spokesperson Ashley Barrie. In addition, the company instituted new procedures for reviewing the safety of its products, as well as ways for employees to share safety-related concerns, she says.
"Kidde is committed to ensuring our products are safe and dependable, especially those related to life safety such as fire extinguishers," Barrie says. She declined to comment on the McDaniels' case, citing confidentiality concerns.
Oriene Shin, CR's policy counsel for product safety, says Kidde's conduct put consumers in harm's way. "It's bad enough that Kidde's faulty fire extinguishers left people at risk for decades, but it's downright appalling to learn how Kidde handled the issue after discovering it," Shin says. "The company's repeated failures, delays, and alleged misrepresentations are outrageous."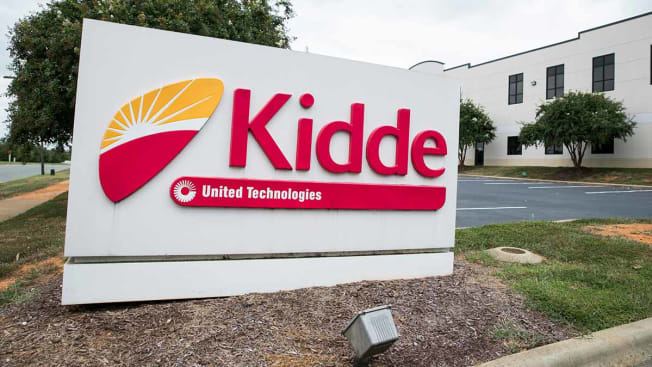 Company Culture Put on Trial
In courts around the country going back decades, consumers have sketched out the devastating ways they allege that defective Kidde fire extinguishers changed their lives.
In 1994, a Wisconsin couple alleges their home was severely damaged after an extinguisher failed to help put out a fire that started in their wood-burning stove. Eight years later, an Arkansas resident said his farm equipment was destroyed when he couldn't get the extinguisher to work. And in 2005, a California woman alleges she suffered life-altering injuries from a fire that started in her vehicle and couldn't be put out by a Kidde extinguisher. (The cases were either dismissed or decided in Kidde's favor.)
There have even been reports about Kidde fire extinguishers spontaneously exploding when not in use, expelling parts and chemicals, causing injuries and property damage. (Kidde declined to comment, citing confidentiality concerns with litigation.)
The situation that upended the McDaniels scarred the family for years, according to court documents. McDaniel and her daughter, Alaina, had just finished whipping up the dough and cutting it into donut shapes when the fire broke out. With her daughter staring on in horror, McDaniel tried to compose herself after the extinguisher didn't work.
"My first response was to just get Alaina to stop shrieking because I knew we had a fire extinguisher," McDaniel recounted in her deposition. "I remember saying to her, don't worry, I will take care of this. It will be fine."
But things quickly got out of control. The extinguisher—which McDaniel had bought two years before and had wrapped and placed under the family's Christmas tree as a "practical gift" for her husband—failed to work several times, court documents say.
"I remember thinking, I better step back," McDaniel said during a deposition in the case. "That is the only thing I was doing that wasn't according to directions. I was standing closer than six feet. I remember squeezing the handles together, and again, nothing happened."
She quickly dialed 911 and, in a last-ditch effort to stop the fire, tried to carry the pot outside. McDaniel made it to her laundry room when she realized her hands and arms were burning and the flames rose and hit her in the face, causing her to drop the pot and splash burning oil onto her legs and into a heating duct. With the laundry room ablaze, blocking her way back into the kitchen, she mustered the strength to leave her house through the laundry room door and then run back in through a different entry to gather her two children, as well as the family's miniature dachshund.

McDaniel required numerous surgeries to treat her burns, and the family's home had to be rebuilt from the foundation up. Kidde, the lawsuit said, was to blame.
After the McDaniels filed their case, in 2012, the couple learned many consumers faced with similar situations felt the same. Numerous complaints emerged in documents released by Kidde in the discovery process as the case made its way through court. Kidde wrote the incidents off as unrelated to the McDaniels' case and possible evidence of user error.
"Fire extinguishers, like many other products, are designed to be as easy to use as practicably possible given their utility, but they can be misused—especially in the emotionally intense situation of a fire," the company wrote in a 2015 court memo.
But court records suggest that the company had more than 1,000 complaints on file for the FA-110G, the model purchased by the couple.
The company, however, "made no attempts to investigate the complaints to determine the cause of the failures," the McDaniels argued. Instead, the couple alleged, the complaints were "buried" in Kidde's legal department.
As evidence, they pointed to testimony delivered by Stuart Jones, Kidde's corporate quality manager. Jones was responsible for overseeing customer complaints brought to his attention, he said. And yet he said he had no knowledge of numerous glaring incidents.
Asked whether he knew about a complaint from a customer whose extinguisher failed when trying to put out a fire in a car, Jones said: "Not that I'm aware."
Did he learn about an inoperable extinguisher that couldn't put out a fire that wrecked a customer's kitchen? "Not that I recall."
Kidde at one point asked the judge in the McDaniels' case to rule in the company's favor without going to trial. But the judge rejected the effort, citing, in part, Jones' testimony and noting that the company's typical response to complaints was to simply send a replacement unit.
"A reasonable jury could find that Kidde was recklessly indifferent as to the safety of its customers," the judge wrote.
"In general, if the person who's in charge of the quality control function is not looped in to receive copies of consumer complaints, the corrective potential of the information is lost. It's like flying blind."
R. David Pittle
Consumers can't help but trust that, if a product is put up for sale, it is safe, "and manufacturers and retailers are expected to deliver on that promise," says R. David Pittle, a former CR technical director who was also among the first CPSC commissioners after the agency was created in 1972, and has spent decades advocating for companies to take swift action in the face of complaints.
"In order to do that, manufacturers need to know about and respond quickly when problems arise," says Pittle, who declined to speak specifically about Kidde, and commented generally. "It is essential to learn how consumers are experiencing the product."
"In general," he adds, "if the person who's in charge of the quality control function is not looped in to receive copies of consumer complaints, the corrective potential of the information is lost," Pittle says. "It's like flying blind."
Fire Department Wanted Recall
Jones, the head of Kidde's quality control program, said in his deposition that he was also unaware that in 2008 a fire department had reportedly expressed concerns about one of the company's extinguishers and had suggested it be recalled.
Jones testified he never heard about the complaint and said he was surprised no one at Kidde had informed him of the situation.
"And does it surprise you that the only action that was taken according to this document is that a new fire extinguisher was sent?" the McDaniels' attorney asked.
"Yes," Jones replied.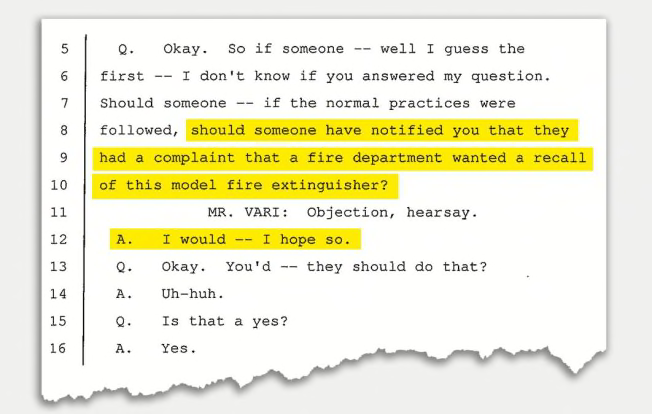 Indeed, first responders and law enforcement have had major issues with Kidde's extinguishers.
Early one morning in August 2014, 22-year-old Brendan Rosko was driving on a Pennsylvania road when his car struck a tree and caught fire, according to a police report obtained by CR. Officers who first arrived at the crash tried to put out the fire with two Kidde fire extinguishers, but reportedly, neither product worked.
By the time the fire department and ambulance arrived, it was too late to extricate Rosko from the car. "It was an awful, horrendous, horrid accident," says Suzanne Craig, who lives nearby and was awakened by the crash that night. "I later heard that the fire extinguisher didn't work and apparently they couldn't get the fire out, and the whole tree burned."
Local police would not comment in detail on the case but confirmed that both Kidde fire extinguishers used at the scene failed, and were later part of the 2017 recall. Kidde declined to comment on the Rosko incident, citing confidentiality concerns.
On SaferProducts.gov, a website maintained by the CPSC that allows consumers to file public complaints, several individuals claiming to be first responders also provided disturbing scenarios of Kidde's extinguishers allegedly malfunctioning.
One report notes that firefighters responded to a fire at an apartment complex after several new Kidde fire extinguishers failed to operate. The fire department "advised that the extinguishers malfunctioned due to the plastic discharging mechanism not working," the report says. The model number of the extinguishers appears to be one that was later recalled by Kidde.
Federal law requires companies to notify the CPSC within 24 hours when it learns about product defects that present a substantial risk of injury to the public. Under the law, Section 15(b) of the Consumer Product Safety Act, if a company fails to do so, it could face "substantial civil or criminal penalties."
Kidde's alleged deception over defective fire extinguishers dates back to at least 2014, according to the recent lawsuit filed by the DOJ, when Kidde filed a report that November noting a potentially dangerous product malfunction and proposed a recall of approximately 4.6 million extinguishers that risked "not fully discharging when the lever is repeatedly pressed and released during a fire emergency, posing a risk of injury to consumers." A recall based on the defect was officially announced in February 2015.
But Kidde allegedly possessed additional information that it failed to disclose to the CPSC about the problem, including testing and incident data "showing that the scope and nature of the defect and risk it had reported to the CPSC was false and misleading," the Justice Department alleged.
After the 2015 recall, Kidde continued to accumulate complaints that cited instances in which the fire extinguishers failed, showing that the scope of the 2015 recall was too narrow, the lawsuit says.
"I grabbed my fire extinguisher (that has never been used before) and pulled the tab and squeezed the trigger. A very small amount of the chemical came out and the gauge then read empty . . . The cab of my truck went up in flames and is now totaled."
A 2013 consumer complaint to the CPSC
According to one 2017 incident, a person trying to put out a kitchen grease fire tried to use a Kidde fire extinguisher but "the plastic nozzle fell off." As a result, the person wrote, "I was not able to release the foam that would cover the fire that had [begun] to spread throughout the cabinets."
Kidde eventually filed a new Section 15(b) report in August 2017, the DOJ says, revealing the "true nature and scope" of problems with the company's extinguishers: Nozzles frequently became detached and could become clogged or require excessive force to discharge. The company's full disclosure ultimately prompted Kidde and the CPSC to jointly announce the November 2017 recall of nearly 38 million fire extinguishers in the U.S. produced over nearly a half-century, including products covered in the 2015 recall, as well as a much smaller subset from a 2009 recall for a separate defect.
Barrie, the Kidde spokesperson, says the company worked closely with regulators to initiate a voluntary, "much broader" recall of specific product lines, "and out of an abundance of caution, included several different models including those products well beyond their useful service life."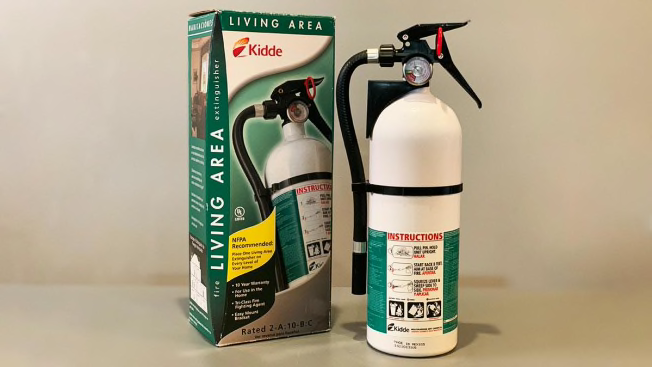 Despite the 2017 announcement, many people seem to have not heard about the recall. Several incident reports reviewed by CR, for example, involve Kidde fire extinguishers that had already been recalled. And a CR reporter recently found that a fire extinguisher still in her home had been recalled in 2017.
"Announcing a recall is just the first step in a long process, one that can be an especially enormous undertaking for a product that people don't use every day, like a fire extinguisher," says Nancy Cowles, executive director of Kids In Danger, a nonprofit consumer product safety group. "There's no telling how many recalled extinguishers are still sitting in people's homes."
In the case of Kidde, even when consumers did learn of the recalls, they often had trouble receiving a replacement product, CPSC complaints allege. Some public reports to the CPSC have even stated that Kidde sent defective, even empty, products to consumers in place of their recalled extinguishers.
"They need to get fined or something. They can't send a recalled item to replace a recalled item and take forever in doing so when it is an item people rely on for safety."
A December 2017 consumer complaint to the CPSC
In one case submitted to SaferProducts.gov shortly after the November 2017 recall, a consumer who asked the company for a new extinguisher said the replacement he received was inoperable. "Hopefully I don't have a fire in my house while I am waiting around for Kidde to respond."
And in a December 2017 public complaint to the CPSC, another consumer wrote they'd sent back their recalled extinguisher and received a replacement model that was also recalled. "They need to get fined or something," the consumer wrote. "They can't send a recalled item to replace a recalled item and take forever in doing so when it is an item people rely on for safety."
Barrie says that Kidde is fulfilling "all eligible, requested customer recall replacement claims," but did not tell CR how many recalled products have been returned to the company to date.
In response to the complaints about replacement units, Barrie says that Kidde learned some were "damaged in transit," adding that the company has since taken steps to provide working extinguishers to customers who received damaged devices. Barrie also says that consumers in some cases accidentally kept their recalled products and returned their new replacement devices instead.
Consumers with any questions about the recall can go to Kidde's website or call 800-880-6788.
Now, more than three years after the 2017 recall announcement—and at least 15 years after Kidde first became aware of the problems with its fire extinguishers—the company has agreed to make changes to its practices, along with paying the $12 million fine.
Robert Adler, acting chairman of the CPSC, praised the agency staff and the DOJ in a statement "for their dogged pursuit of measures to protect consumers in this particular case, and, when circumstances warrant, in future such actions."
Weintraub, at the Consumer Federation of America, agrees, saying that the fine is important, a "signal that there are significant consequences for failing to report and failing to otherwise comply with CPSC's laws and regulations," and could deter other manufacturers from similar offenses. She says it also shows to industry "that the CPSC is enforcing its laws and won't tolerate violations."
"The fine to be paid by Kidde is pocket change . . . It shouldn't take years for the CPSC to enforce the law, and the cost of wrongdoing should be much higher."
Oriene Shin, CR's policy counsel for product safety
But she notes that it's unclear whether a $12 million fine is meaningful, since Kidde's parent company, Carrier, netted more than $5 billion in sales in the most recently reported quarter of 2020 alone. Weintraub says that for a fine to be effective, it needs to be more than just a "slap on the wrist or the cost of doing business for a company."
Shin, at CR, agrees. "The fine to be paid by Kidde is pocket change for Carrier," she says, noting "it shouldn't take years for the CPSC to enforce the law, and the cost of wrongdoing should be much higher."
Consumer advocates, and even some former CPSC officials, have for years said one reason fines are so low is that the CPSC is legally restricted in the size of the penalties they can assess. "Perhaps some companies would be less likely to try to stall our agency by putting off reporting hazardous products if we had penalties that were more commensurate with the harm they can cause," said former CPSC Commissioner Thomas Moore in 2002.
Shin says Moore's position remains relevant today: "Congress should empower the CPSC to levy much greater penalties and take faster action to keep people safe."
As for Kidde, it remains to be seen whether the civil penalty will motivate the company to change its reporting practices or quality control protocols, as the settlement requires. Barrie, the company spokesperson, tells CR that it continues to be vigilant in "identifying, reporting, and mitigating any potential safety risks in our products and services, and we remain committed to providing safe and reliable fire safety products to customers around the globe."
But the current safety system often makes it impossible for consumers to learn about dangerous products until it's too late, Shin says. In the case of Kidde, consumers may not know how their fire extinguisher will perform until they face an emergency that prompts them to grab the canister and squeeze the trigger.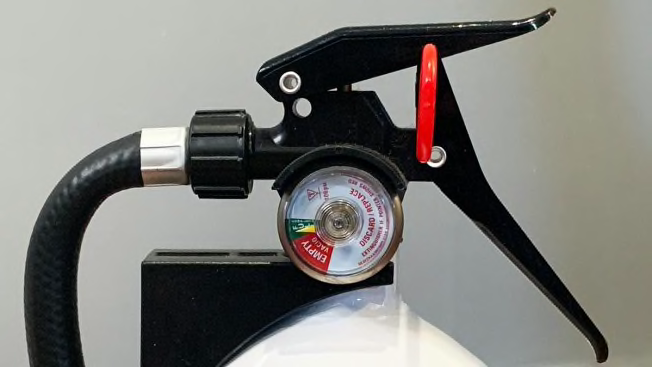 The best thing consumers can do now is to check their fire extinguishers. To see if you have a recalled product, visit SaferProducts.gov. If you have a Kidde fire extinguisher that has been recalled, contact the company to replace it as soon as possible. If your product has not been recalled, follow these fire extinguisher safety tips:
Register it. If the fire extinguisher comes with a warranty card, fill it out and register your contact information with the manufacturer so that you will be directly notified if the product has been recalled.
Store it where you need it. It's best to keep fire extinguishers where you think a fire could occur, says Doug Stern, director of media relations at the International Association of Fire Fighters and a former professional firefighter of 23 years. "The kitchen and the garage are probably two main places for most people." Also, if you have a workshop in the basement or any other high-risk areas, you should keep a fire extinguisher within reach in those rooms.
Learn how to use it. Read the instructions on the fire extinguisher before there is an emergency. "Get your hands on it, walk yourself through the motions of how you would use it in a fire, and get familiar with it so that the first time you use it isn't when you need it in a fire," Stern says. If you've never learned to use a fire extinguisher, consider attending a training, which many local fire departments offer.
In the event of a small house fire, keep the PASS acronym in mind:
Pull the pin out at the top of the extinguisher to break the seal.
Aim the extinguisher at the base of the fire while standing 6 to 8 feet away from the flames
Squeeze the handles together slowly to discharge the extinguishing agent.
Sweep the nozzle from side to side toward the base of the fire, expelling the entire contents of the extinguisher. Use the entire canister to ensure that the fire is extinguished. Afterward, either replace it or, if it is a rechargeable extinguisher, have it serviced by a professional. Do not reuse a partially discharged extinguisher.
Know when to use it. Fire extinguishers are good for small fires, Stern says. "If it's a full one-room fire, the extinguisher's not going to be successful, and you need professionals to get there as quickly as they can." Regardless of the size of the fire, Stern advises that you call 911 as soon as a fire breaks out. If you are unable to put out the fire yourself, get out of the house immediately, and do not go back inside. Wait outside—a safe distance from the house—for the fire department to arrive.
Check your extinguisher regularly. Most household fire extinguishers are not rechargeable and have a lifespan of up to about 12 years. If yours is older than that, you should replace it, Stern says.
Also, periodically check to be sure your extinguisher is in working order. "You want the dial on the pressure gauge to be within the green zone," Stern says. "When the dial goes below the green zone, the pressure has dissipated and you need to get a new extinguisher." And if you see any damage—such as rust on the bottom, leakage, or broken or missing parts—get a new one.
CR no longer tests fire extinguishers. But look for one that has been certified by a nationally recognized testing laboratory, such as UL, ETL, CSA, and FM Approvals. And look for one that is classified as an ABC model, meaning it works on fires caused by wood and paper, oil and grease, or electricity.