Despite Critical Blood Shortage, Discrimination Still Keeps Many Gay Men From Donating
Here's why advocates say the restrictions are outdated, and how you can help now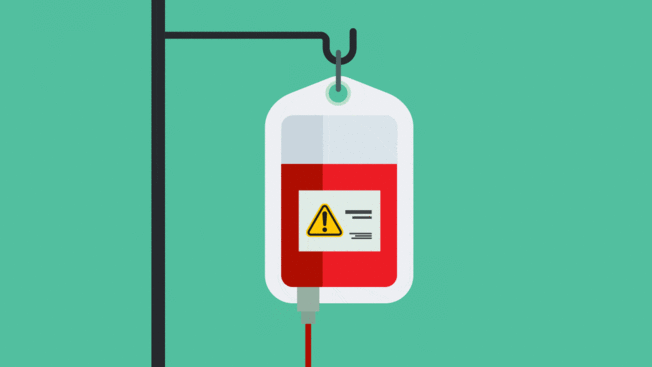 One month into his freshman year at Vassar College in Poughkeepsie, N.Y., Connor Martin and his fledgling friend group made their way to a campus blood drive. But as his friends went on to donate after answering screening questions, Martin was turned away. "When my friends asked why I was leaving so abruptly I had to explain that I'm gay and sexually active, and I can't donate because they're worried about HIV," says Martin, who had yet to come out to all of his new friends. He remembers being so humiliated his voice shook, and needing to go back to his dorm room to cry.
That was in 2014. Since then, the Food and Drug Administration has twice revised its policy on blood donation by gay men. First, it lifted the lifelong ban preventing them from donating, saying instead that they had to abstain from sexual contact with another man for 12 months. Then, in April 2020, they shortened that to three months.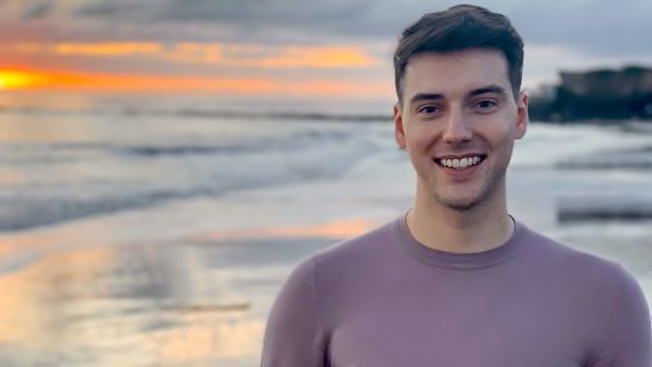 During World War II giving blood was seen as patriotic, and the American Red Cross collected more than 13 million pints a year. When fighting ended Americans continued to offer their blood out of a sense of civic duty.
But even before the pandemic, giving had significantly declined. "We've had less and less blood donors every year for a decade," says Kate Fry, CEO of America's Blood Centers, a national organization of 600 blood collection sites. Only about 3 percent of eligible donors—healthy people between ages 17 and 75, who weigh at least 110 pounds—actually donate blood.
The lifetime ban on gay men giving blood was imposed in 1985, the year actor Rock Hudson died of AIDS-related illness. It included all men who'd had sex with another man since 1977, the year the AIDS virus is thought to have first become present.
Though the deferral period has become shorter over the years, the problematic assumptions it is based on are the same, says Jason Cianciotto, vice president of communications and policy at Gay Men's Health Crisis (GMHC), an HIV/AIDS service organization. 
"It is predicated on the belief that you get HIV based on who you are, not what you do," Cianciotto says. GMHC advocates for a shift from the present identity-based deferral system to one that is more individualized and risk-based. 
Such a system would judge people with similar risks in similar ways, Cianciotto says. It would have a monogamy exemption, for example, instead of requiring that gay men be celibate in order to donate, and would determine whether a potential donor follows safer-sex practices.
An FDA spokesperson tells Consumer Reports the agency is committed to considering alternatives to time-based deferral for donating blood. It is funding the Assessing Donor Variability And New Concepts in Eligibility (ADVANCE) study to determine whether a different donor policy can be used at blood centers nationwide while maintaining the safety of the blood supply. The study is actively recruiting 2,000 participants in Atlanta; Los Angeles; Memphis, Tenn.; Miami; New Orleans; Orlando, Fla.; and Washington, D.C.
While America's public health leaders are gathering data, other countries are taking action. 
One day after the Red Cross declared that America's blood shortage has reached crisis proportions, the French Ministry of Health—coincidentally—announced that all adult citizens regardless of their sexual orientation would be able to donate blood without time-based restrictions. All donors there, not just gay men, must answer screening questions to assess risky behavior. Other countries, including Italy, Spain, and the United Kingdom, previously made similar changes. 
In the press release announcing the FDA's policy shift from a 12- to three-month deferral period, the agency pointed to the pandemic and the "urgent and immediate need for blood and blood components," as a motivating factor.
That language, along with the FDA's focus on data collection, has given observers reason to speculate that the current blood crisis may wind up spurring the end to identity-based donor restrictions in the U.S. as well. GMHC's Cianciotto sees change on the horizon: "When they need our blood, they're gonna change the policy."
Blood donation is classified as an essential service, and organizations such as the Red Cross and America's Blood Centers have continued to hold blood drives during the pandemic. If you can't donate blood, for any reason, you may still give your time by volunteering at a blood center or by organizing an in-person or virtual blood drive.
Donating blood is one way to help alleviate the current crisis. Critics of the existing regulations urge anyone concerned to contact the FDA to request they update the Donor History Questionnaire so that all potential donors are screened for high-risk behavior, regardless of sexual orientation.
If you go to a collection site, here are a few things to know.
Find a donation site near you. There are hundreds of blood donation sites across the country. In addition to fixed donation centers, locations such as churches and even some restaurants have been used as pop-up sites. America's Blood Centers and the American Red Cross both have location-based tools to help find the nearest collection site. Do not just show up at a donation site. Social distancing requirements and staffing shortages at the sites mean it's important to make an appointment.
Safety matters. Blood centers across the country are using enhanced safety protocols to make sure donors stay safe while donating. You may give blood even if you are unvaccinated. Regardless of vaccination status, donors must wear masks in the blood center and practice social distancing. When you phone ahead to make an appointment at a Red Cross donation center, spend a few minutes online to get a RapidPass. By answering a few basic questions about your location and health, and reading pre-donation materials, you'll avoid touching pens and keyboards. The pass is active for 24 hours and can be printed or downloaded to your smartphone.
Give, then give again. Whole blood donations can be given every 56 days, but there are other types of blood products you can also donate. Platelet donation to harvest the tiny cells responsible for clotting can be done every seven days. Plasma is used in emergency situations and can be given to anyone regardless of their blood type. AB plasma can be donated every 28 days. Power red donations take a concentrated dose of red cells and typically treat newborns, trauma patients, and people with sickle cell anemia. These donations are possible every 112 days. Whichever donation you choose to make, the blood center will gladly schedule your next appointment before you leave. The Red Cross even has a blood donor app that helps schedule appointments and tracks your donor history.
Diverse donors needed especially. Sickle cell anemia, an inherited red blood cell disorder that hampers blood's ability to carry oxygen, is managed in part by blood transfusions. The condition disproportionately affects people in the Black community, creating an especially urgent need for black donors, whose blood types may provide the most compatible match.