When you shop through retailer links on our site, we may earn affiliate commissions. 100% of the fees we collect are used to support our nonprofit mission.
Learn more.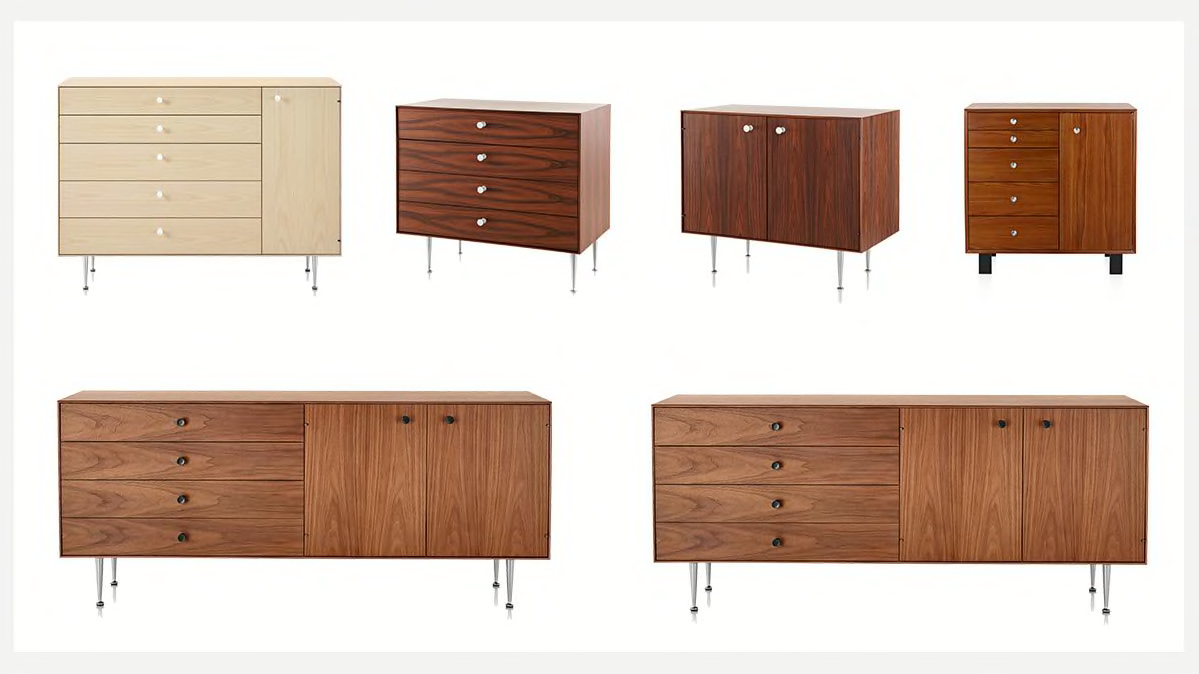 Herman Miller and Design Within Reach have recalled about 2,700 dressers because they are unstable and can tip over if not anchored to the wall, posing serious tip-over and entrapment hazards that can result in death or injuries to children, according to an announcement from the Consumer Product Safety Commission.
The agency also said the dressers do not comply with current voluntary industry stability standards.
Consumers should immediately stop using the recalled dressers and place them in a room children can't access. That is particularly important now with so many Americans home because of the coronavirus pandemic.
Herman Miller is offering a full refund with free pickup of the dresser and contacting all known purchasers directly, the preferred and most consumer-friendly recall remedy, according to Consumer Reports' safety advocates.
More on Furniture Tip-Overs
This recall involves Herman Miller Nelson Cabinets and Dressers, and Design Within Reach Lauki Cabinets and Dressers. The Nelson cabinets are wood veneer and have two, three, four, five, or eight drawers. The Lauki dressers are wood veneer or lacquered MDF and have three or six drawers. The CPSC recall announcement has all the specific product number information.
The Nelson units were sold at Herman Miller's New York City store, Design Within Reach stores nationwide, online at hermanmiller.com and dwr.com, and through wholesale dealers. Lauki units were sold at Design Within Reach stores nationwide and online at dwr.com. All the products were sold from September 2010 through January 2020 for between $2,600 and $16,000.
Consumers can contact recall_info@hermanmiller.com or go to the company's website to participate in the recall for the Nelson cabinets. For Design Within Reach Lauki products, consumers can go to the company's website or contact Herman Miller at 800-338-2107.
According to the CPSC's recall notice, Herman Miller received one report of a tip-over with no injuries or property damage; no other incidents were reported.
Why Unstable Dressers Are Being Recalled
One person is injured about every 20 minutes—and one child dies about every two weeks—when a piece of furniture, an appliance, or a television falls onto them, according to the CPSC. Each year, thousands of those incidents involve dressers. Dresser tip-overs alone have killed at least 212 people since 2000, mostly children 6 and younger.
There is currently no mandatory government standard requiring furniture manufacturers to test their products and prove they are stable before putting them on the market. Instead, there is a voluntary industry standard that was created via ASTM International, an organization that helps develop voluntary standards for dressers and thousands of other products. The voluntary standard states that a dresser 27 inches or taller should stay upright when a 50-pound weight is hung on a single open drawer while the others are closed.
The voluntary standard previously applied only to dressers taller than 30 inches. But short dressers can also be dangerous. So after substantial work by consumer safety groups, including CR, the voluntary standard was revised in August 2019 to include dressers as short as 27 inches. Several of the units involved in yesterday's recall were under 30 inches tall.
The Need for Mandatory Rules
If dressers were required to adhere to a mandatory standard, vs. a voluntary one, the CPSC could much more easily initiate a recall of dressers that don't comply.
But with only a voluntary standard, many dressers can remain on the market without passing stability testing. For this reason, safety groups, including Parents Against Tip-Overs and CR, have backed the Stop Tip-Overs of Unstable, Risky Dressers on Youth (STURDY) Act, which would require the CPSC to create a new rule that is both mandatory and includes tougher stability requirements. The U.S. House of Representatives recently passed the bill, and it is now awaiting a vote in the Senate.
To report a dangerous product or a product-related injury, go to SaferProducts.gov.