When you shop through retailer links on our site, we may earn affiliate commissions. 100% of the fees we collect are used to support our nonprofit mission.
Learn more.
A credit card that gives you cash back can put a dent in how much you spend on gas. But figuring out the right card to apply for can be complicated. Fees, waivers, rebate rules, bonuses, and other terms can make it difficult to figure out how much cash you actually get back.
Consumer Reports' Credit Card Adviser Comparison Tool can make the task easier. It calculates the costs and benefits of more than 50 cash-back credit cards and points you to the best deals, according to what you buy.
The average U.S. household spent $190 per month on fuel for the year ending in June 2015, according to the latest data from the U.S. Bureau of Labor Statistics. Plug that number into the Credit Card Adviser Comparison Tool, and you'll find that five gas credit cards will pay you back more than $300 in cash over the first three years that you use the card. (We look at the first three years because sign-up bonuses and fee waivers in the first year can skew cash-back results.)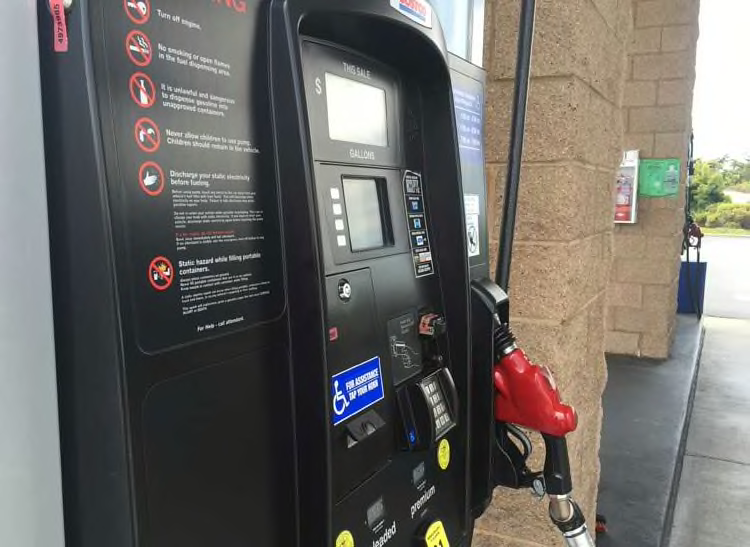 More on Cards and Cars
If you get a credit card that provides exceptional cash back, be sure to use it strategically. "If a card is better for gasoline, use that card only for that purpose," says Brian Kelly, the founder and CEO of The Points Guy, a travel and credit card website that advises how to maximize rewards card benefits.
All of the cash-back credit cards in our comparison database also pay benefits for other types of purchases. If you use your card to buy groceries, for example, you'll still get cash back, though the percentages might vary.
To search through gas credit cards to find the best one for you, use the Credit Card Adviser Comparison Tool. Plug in the amount you spend for gasoline, restaurants, travel and groceries. You might be surprised by the credit cards that come back and how much you could save.
Keep in mind that some cards have been excluded from our comparison tool because they place restrictions on how you can receive the cash back. For example a cash-back card could give you 2 percent back but only if you accept it as a statement credit exclusively for travel purchases.