How COVID Has Turned Buy Now, Pay Later Upside Down
More consumers are ending up paying for a product before they even get it—if they get it at all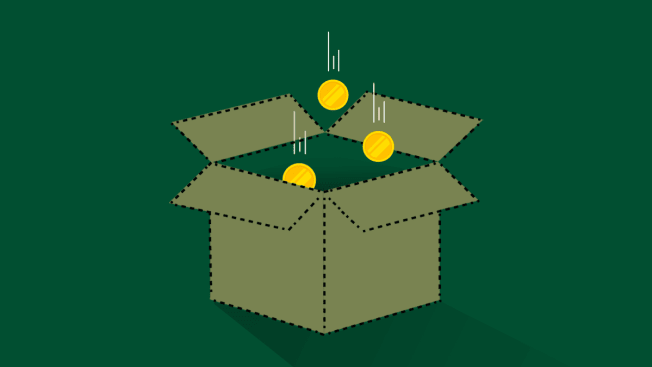 When KZ Win spotted an attractive set of Lunar New Year plates and other items on the Williams Sonoma website last April, he quickly added them to his shopping cart. 
Then, at checkout, he saw a buy-now-pay-later button, which would let him spread out the $230 cost of his purchases over three months, with no fees and interest. 
Win, a 51-year-old IT engineer in Dallas, clicked on the deferred payment option, which was offered through Affirm, a third-party financing company. He soon received part of his order. But shortly after he made his final payment, he was told that delivery of the Lunar New Year plates would be delayed.
"I figured I would wait as long as necessary," he says. "I understood the pandemic was causing shipping delays."
But in mid-December, Win was told his remaining order was canceled because payment had not been received. He repeatedly called and emailed both Williams Sonoma and Affirm seeking a refund for the plates. But Affirm told him the 60-day deadline to claim a refund had passed, and Williams Sonoma said he had to contact Affirm for a refund. 
"Neither company seemed willing to talk to the other or help me get my money back," Win says. But when contacted by Consumer Reports, Affirm quickly issued him a refund.
But popularity can also mean problems. Of those who have used a BNPL service, 20 percent had issues with the provider, according to January 2022 nationally representative Consumer Reports survey (PDF) of 2,174 adults. That includes 9 percent who bought on impulse and later regretted it.
Concerns about the rapid growth of BNPL programs recently prompted the Consumer Financial Protection Bureau to open an inquiry into the business practices of five leading providers: Affirm, Afterpay, Klarna, PayPal, and Zip. The inquiry requires the companies to provide information about the debts being accumulated by consumers, the dispute-resolution protections available, and the use of consumer data.
Even so, a growing number of Americans like the convenience of BNPL services and the ability to stretch out payments, industry research shows. And as the Consumer Reports survey found, 40 percent of Americans said they would consider using BNPL plans if they couldn't pay in full at the time of purchase.
In an emailed statement, a spokesperson for Affirm noted that customers who want to return an item or get a refund must do so according to the merchant's return policy, adding, "If a merchant can't help or is unresponsive, consumers can reach out to Affirm and we'll do our best to help." 
Although Affirm does have a 60-day window for disputes, "in certain cases—such as shipping delays or cancellations—we may grant refunds outside of that time frame."
In Win's case, Williams Sonoma said it hadn't received payment for the Lunar New Year plates and had reached out to Affirm to facilitate a refund.
How to Avoid BNPL Problems
If you want to use these programs, be sure to follow these tips: 
1. Play it safe. Given the uncertainty of refunds and customer service, make sure your purchase is in stock before opting for a BNPL plan. And think twice about using one for a new or little-known retailer, or for services that could easily end up canceled or changed, such as airline flights or concert tickets, Bell says.
And before working with a BNPL provider, check out the reviews of the company online. "That will give you an idea of how the company treats customers and handles complaints," says Sandra Guile, director of communications at the International Association of Better Business Bureaus.
2. Watch your budget. The notion of breaking a payment into smaller chunks and pushing that out into the future can be tempting. But it could easily lead you to break your budget. 
So before you click "buy now," look closely at your budget and your income to figure out how much cash you have coming in to cover your payments. 
Once you understand your spending limits, make sure you stay on track, perhaps by keeping a list of planned purchases. And earmark an account for those future payments. 
"You want to make sure you really have the money set aside for those bills when they come due," says Bruce McClary, senior vice president for communications at the National Foundation for Credit Counseling. 
3. Know the rules of the loan. BNPL programs can differ widely, with some providers charging fees and interest and others not. Because retailers may work with different lenders, you can easily end up with loans from several providers, all with different terms and payment schedules.
That makes it all the more important to scrutinize the different deals and understand the potential late fees and interest rates, as well as what might happen if you don't make payments, such as having your delinquency reported to a credit bureau or being referred to a debt collector.
In the end, you'll have the best protection by using a credit card for your purchases, because issuers are required to have a dispute process if you encounter canceled orders or need a refund. With buy now, pay later programs, those rules don't apply.